The reason I love anthropology is because it teaches you to see, feel and think in new ways so you can successfully adapt to change. These days, it's not the strongest or smartest who will survive—it's the most adaptive. Nowhere is this more apparent than in the business world, where anthropology is beginning to play an enormous role. Indeed, when anthropology is applied to companies, truly amazing things happen!
This week's Top Picks:
4 ways to learn about anthropology's massive impact on business
Corporate anthropologists are finding that people know all too well the challenges of building and sustaining a business, especially in these fast-changing times. What they need is a new toolkit, an anthropologist's toolkit, because what worked in the past isn't working today. Opening your eyes to the possibilities that are all around you is at the heart of how anthropology can help revitalize a business. Check out the 4 resources below and let me know if lessons learned can help your business. Enjoy!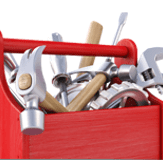 Toolkit: Anthropology Tools You Can Use
Are you ready to use the techniques of anthropology to solve your business problems? Then dive in! These easy-to-apply tools help you take a step back to observe your business in a new way so you can identify innovative solutions, connect with your customers and find uncontested markets.
White Paper: What Is Corporate Anthropology?

Applying anthropological methodologies to your organization enables you to explore all aspects of your business—from your customers and their needs to your sales processes and value proposition. These methods help you see changes taking place in your industry so you can adapt accordingly.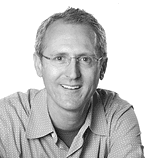 In this On The Brink podcast, Jay Hasbrouck teaches us how to think like an anthropologist. Tune in here!
Anthropology and ethnography (observational research) are slowly but surely moving out of their academic silos into the world around us. Hear why Jay and I are on a mission to make this "stuffy thing" called anthropology more accessible.

In this Ask Andi episode, I explain how anthropology helps you see things with fresh eyes. Take a listen!
In this 15-minute podcast, I talk about how the tools and methods of anthropology can help companies make necessary changes so they can adapt to changing times. I also explain how anthropology can bring massive ROI. 
Could your business benefit from a "little anthropology"?

 
At Simon Associates Management Consultants, we specialize in helping companies  learn how to integrate anthropology into their business strategies so they can adapt to changing times. Please contact us for a $100 1-hour consultation to discuss how we might help your organization so that you too can not just survive but thrive. We look forward to hearing from you.
From Observation to Innovation,

Andi Simon, Ph.D.
Corporate Anthropologist | President
Simon Associates Management Consultants
Info@simonassociates.net
@simonandi