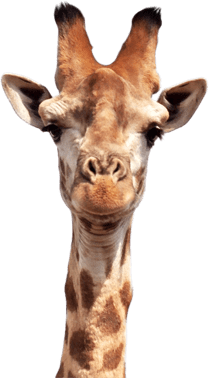 Tap Leading Influencers from Hospitals, Digital Businesses & Other Industries To Address Short-Term & Long-Term Changes, Challenges & Predictions To Keep Savvy Readers In The Know
NEW YORK, NY – August 21, 2014 – Simon Associates Management Consultants (SAMC) has contributed significant content to many different news sources over the past few years, including Forbes.com, BusinessweekBloomberg.com, FierceHealthcare, Becker's Hospital Review, Crain's and more. Now the 13-year-old firm is launching two blogs to funnel more news, opinions and fresh perspectives from the frontlines to medical and business professionals seeking a glimpse of what's coming next, as well as some early solutions to the ever-emerging issues in both healthcare and business.
The new blogs are Trends From The Trenches, which focuses on the healthcare industry, and Business Change Management, which covers the latest on Corporate and Entrepreneurial America.
Principal bloggers will be SAMC President/Founder Andrea Simon, PhD, and SAMC Consulting Partner Andrew Simon, each of whom brings decades of experience in healthcare, financial services, entrepreneurialism, education, consumer marketing and nonprofits to infuse each blog with rich content.
The Simons have recruited other leaders in their fields as guest bloggers, including:
The healthcare-focused blog, a spin-off and complement to the very popular webinar series, "Healthcare Innovation: Trends From The Trenches," will cover a variety of pertinent topics, including those introduced in the second Webinar series, which starts on September 19.
Dr. Simon, Ms. Barlow, and Ms. Silard have contributed early articles to the Trends From The Trenches blog, including:
Stay tuned for many other interesting topics ranging from inbound marketing for healthcare systems to solving patient experience problems.
"Our Trends From The Trenches blog will serve as a true mirror reflecting what's really happening in healthcare right now," said Dr. Simon. "The blog won't just be interesting, it promises to be very helpful. Many of our bloggers share their best advice to maneuver around problems they're currently facing and establish new best practices."
Business Change Management has a much broader focus, spanning many different industries and everything from the latest effects of economic forces to entrepreneurial trends, successes, and the lessons learned along the way. The early blogs kicking off Business Change Management, include:
"I've had more than four decades of experience in the corporate world at L'Oreal, Citicorp and other companies, and as an entrepreneur starting and growing Questar Assessment, Inc. into a major player in the summative state assessment space," said Mr. Simon. "While I've been fortunate to have many successes, like everyone in business, I've fallen a few times, learning valuable lessons along the way. Business Change Management will have a series of articles that help people in all stages of their career to make the best moves and roll with the inevitable changes."
For more information on the Trends From The Trenches and Business Change Management blogs, go to www.simonassociates.net. Also, contact the Simons through the site if you would like to be considered as a guest blogger or if you would like to discuss how SAMC can help your business manage change more effectively and overcome its current challenges.
Media Contact: Chuck Casto, Casto Consulting, chuckcasto@gmail.com, @chuckcasto, 508-314-3284