I have been researching my next book about successful women entrepreneurs and female business leaders. As I have dug into the lives of these women whom I've interviewed, I've realized that there have been countless women over the years who have pushed the boundaries for the times they were living in and broken through to achieve lasting impact.
Each month, I will share with you some of my "aha" moments when I learn about one of these amazing women. Their stories have led me to acknowledge and be grateful for their remarkable lives. Perhaps we should remember them more often. Celebrate their triumphs. Let them remind us of what we must do to continue opening doors to the future for our daughters and granddaughters, regardless of the hurdles we have to vault or the challenges we must confront—and there are certainly an abundance of those all around us.
For June, I wanted to share Helen Keller's story with you.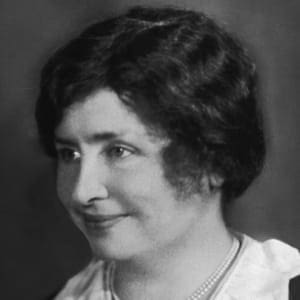 June is birthday month for Helen Keller. What might her life offer as advice to women seeking empowerment today? It certainly wasn't an easy life.
I have long admired her ability to overcome tremendous hardships and create major programs and organizations to help others. Her life was, indeed, inspirational.
During her lifetime, Keller became a well-known speaker and celebrity, sharing her experiences and working on behalf of others with disabilities. But that was not enough. She campaigned for women's suffrage, pacifism and birth control, and testified before Congress to advocate for blind people. In 1915, she co-founded Helen Keller International to combat the causes of blindness and malnutrition and to find ways to support those disabled by their lack of sight. In 1920, she helped found the American Civil Liberties Union.
Many of the women I am interviewing for my forthcoming book have talked to me about how they have discovered their life's purpose, their own calling, because of how they "saw" something differently. They've reflected upon the power of their insights that came from seeing things through a fresh lens. For one woman entrepreneur, her entire business venture came about from watching other women on the subway—and hating their jewelry. Another woman shared her disappointment with the way law firms were run, and decided to reinvent her own law firm in a new model that stemmed from what she saw happening in the more male-dominated one where she began her career.
What if these women could not see at all—at least through their eyes. Helen Keller could not see. She was blind and deaf. Yet, she prevailed.
Could Helen Keller's story inspire you and others to pause, step back and begin to see fresh, new, highly innovative things going on all around you? Are you blinded by the light that is distorting your perception of what is real, and really important?
Let's celebrate Helen Keller's vision of better lives for millions that happened without eyesight. 
Some of you may have read Helen Keller's autobiography, "The Story of My Life," chronicling her early childhood through her college years, when she graduated, cum laude, from Radcliffe College in 1904. You might have even seen the 1957 television drama, The Miracle Worker. In 1959, this was developed into a Broadway play, with Patty Duke playing Keller and Anne Bancroft playing Anne Sullivan, her teacher and companion. These same two actresses also performed in the 1962 award-winning film version of the play.
Born in Tuscumbia, Alabama in 1880, Helen Keller was stricken when she was two years old by an illness her doctor dubbed "Brain Fever" (possibly scarlet fever or meningitis) that was never fully understood, leaving her blind and deaf. Suddenly, she was unable to communicate at all. Overindulged by her family, she became violently unmanageable, like a wild animal.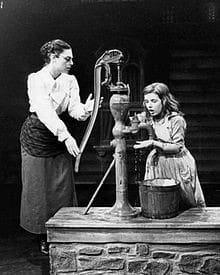 Searching for ways to cope with this difficult child, Keller's mother came across a travelogue by Charles Dickens, in which he wrote of the successful education of another deaf and blind child, Laura Bridgman. Keller's mother soon dispatched Keller and her father to Baltimore to see the specialist Dr. J. Julian Chisolm, who after examining Keller, recommended that she meet with Alexander Graham Bell, the inventor of the telephone, who was working with deaf children at the time. Bell met with Keller and her parents and suggested that they visit the Perkins Institute for the Blind in Boston, where Laura Bridgman had been educated. Keller and her father traveled there and were introduced to Anne Sullivan who became Helen Keller's teacher, friend and companion for over 40 years.
According to Biography.com: "The most memorable part of the Anne Sullivan—Helen Keller relationship was how it began. In a dramatic struggle, Sullivan taught Keller the word 'water'; she helped her make the connection between the object and the letters by taking Keller out to the water pump and placing Keller's hand under the spout. While Sullivan moved the lever to flush cool water over Keller's hand, she spelled out the word w-a-t-e-r on Helen's other hand. Keller understood and repeated the word in Sullivan's hand. She then pounded the ground, demanding to know its 'letter name.' Sullivan followed her, spelling out the word into her hand. Keller moved to other objects with Sullivan in tow. By nightfall, she had learned 30 words."
Who would have imagined that Keller would so completely transform herself and her way of "seeing" and communicating that she could build an exemplary life for herself and all those with whom she came in contact?
Helen Keller died peacefully in 1968, just before her 88th birthday. Over the course of her lifetime, she came to represent the heroic efforts of ordinary people to overcome adversity through determination and imagination. She never stopped thinking and working, sharing her vision, even without her eyesight, to help others better cope with the handicaps in their lives.
Happy Birthday, Helen, and thank you, for showing all of us how to "see."
What might Helen Keller's story mean for us? 
John Seely Brown once wrote, "The way forward is all around you, if only you can see it." Perhaps that is the lesson for each of us. I invite you to open your eyes to all that is coming to you and to see the possibilities through a fresh lens.
If you want to go out and see things with fresh eyes, try my Anthropology toolkit. You'll be amazed at what you find!
Want to "see" better? As a start, check out this blog and 2 podcasts:
Could you perhaps benefit from a "little anthropology"?
At Simon Associates Management Consultants, our specialty is helping organizations recognize and then act upon the important opportunities that are all around them, if only they could see them. Applying the tools, methods and principles of anthropology is one of the primary ways we do this. We invite you to contact us to discuss how our team of specialized corporate anthropologists and culture change experts can work with you so that you and your business can overcome today's challenges and soar. We look forward to hearing from you.
From Observation to Innovation,

Andi Simon, Ph.D.
Corporate Anthropologist | President
Simon Associates Management Consultants
Info@simonassociates.net
@simonandi
Don't miss an episode of our On The Brink podcast!
Subscribe now