Anthropology in Action
Is it time for you to go exploring?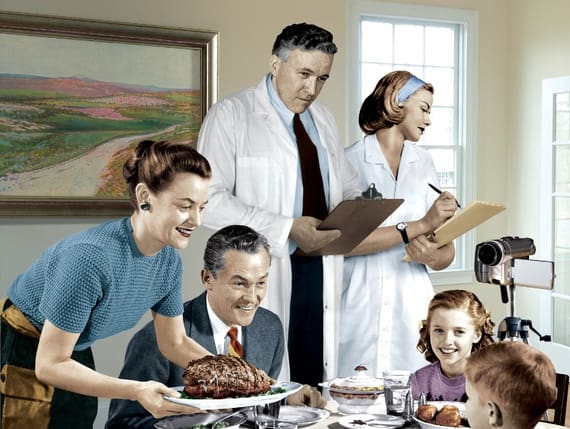 When we launched Simon Associates Management Consultants (SAMC) in 2002, our goal was to apply the concepts, methods, and tools of corporate anthropology to business or organizational environments that needed or wanted to change. That remains our core mission. Over almost two decades, it continues to help our clients sustain their growth in fast-changing times.
We found that by using anthropology to help organizations respond to the changes taking place all around them, people could better understand how to adapt their jobs, their business models, and their competitive positions. More importantly, anthropological methods allowed them to understand the power and purpose of their corporate cultures.
Why Corporate Anthropology?
What is anthropology and why is it relevant to you and your organization?
Anthropology is the study of human society—all those things that make us special: our language, the symbols, and the stories we share, the things that we value and believe in, and the wonderful variety in our groups, cultures, and sub-cultures. Large corporations such as Intel, Nynex, Microsoft and others have long been using trained anthropologists and applying anthropological methodologies and techniques to better understand cultural differences, behavior, and values in different industry settings.
You could capitalize on the observational research methods and insights that come from watching what people are doing, and how you could help them do their jobs better.
Here are a few things to think about:
Business is all about Cultural Habits: the values, beliefs, and behaviors that are called our "culture." Humans live effectively within a culture and that culture helps to order daily life. In a company, you also pass down this culture in some form so that new hires into your firm can be part of the existing culture.  You on-board those new hires into the existing set of values, beliefs and the way you do things.
What do your customers actually do? In the past, it is been common to hold focus groups or conduct quantitative research to better understand what people think and how they feel about their needs and your solutions. Today we realize that those insights are only part of their "reality." We have learned that if you observe people using products or going about their daily lives, you can better see how they are "really" doing things. When conducting our anthropological research, people tell us their feelings, the meanings they impart to their actions, and even their memories. It is from observing and participating that great insights often emerge.
You can do some anthropology yourself! Our clients often join us in conducting observational research. What they hear and see is different from what we are capturing. The intersection of the two typically leads to even better ideas and insights. That's why we encourage our clients to join us while we are working with them.
How We Work With Clients
Once engaged, we get right to work with our clients, helping them:
Identify how their organization's internal culture is designed and how they might want to modify it as they adapt to new business environments. We do this by "deep hanging out." (think "Undercover Boss.") We often use the Organizational Culture Assessment Instrument (OCAI) to help them assess their culture and define how they would like it to change, or remain the same. Then we use our ChangeMap™ process to backward plan the steps which they will take to change.
Truly understand their customers and non-customers. As we apply the tools of anthropology to a company's business challenges, we go out in the field with them (which we prefer) or on our own to do anthropological research. Participant observation and observational research, along with in-depth storytelling, culture probes and the use of photography and videography

—

core methods of anthropology—enable us to better capture what employees and/or customers are doing. We are particularly interested in how consumers are really using your products, where there are real opportunities for enhancements, and how we might really re-invent your products and services to reach both current users and non-users more effectively. This is always less about what people say than understanding what they really do.
Begin to change. The same methods apply whether you are corporately changing the way you do things or the way your customers are using your products and solutions. We dig down deep into your messaging and media, evaluate the match between your current brand and the one you will need for the future, observe how your employees are "living the brand" and the company culture, and help you test new ideas in the marketplace.
Podcast You Will Enjoy
This one, in particular, is all about how anthropology could help you and your business "soar."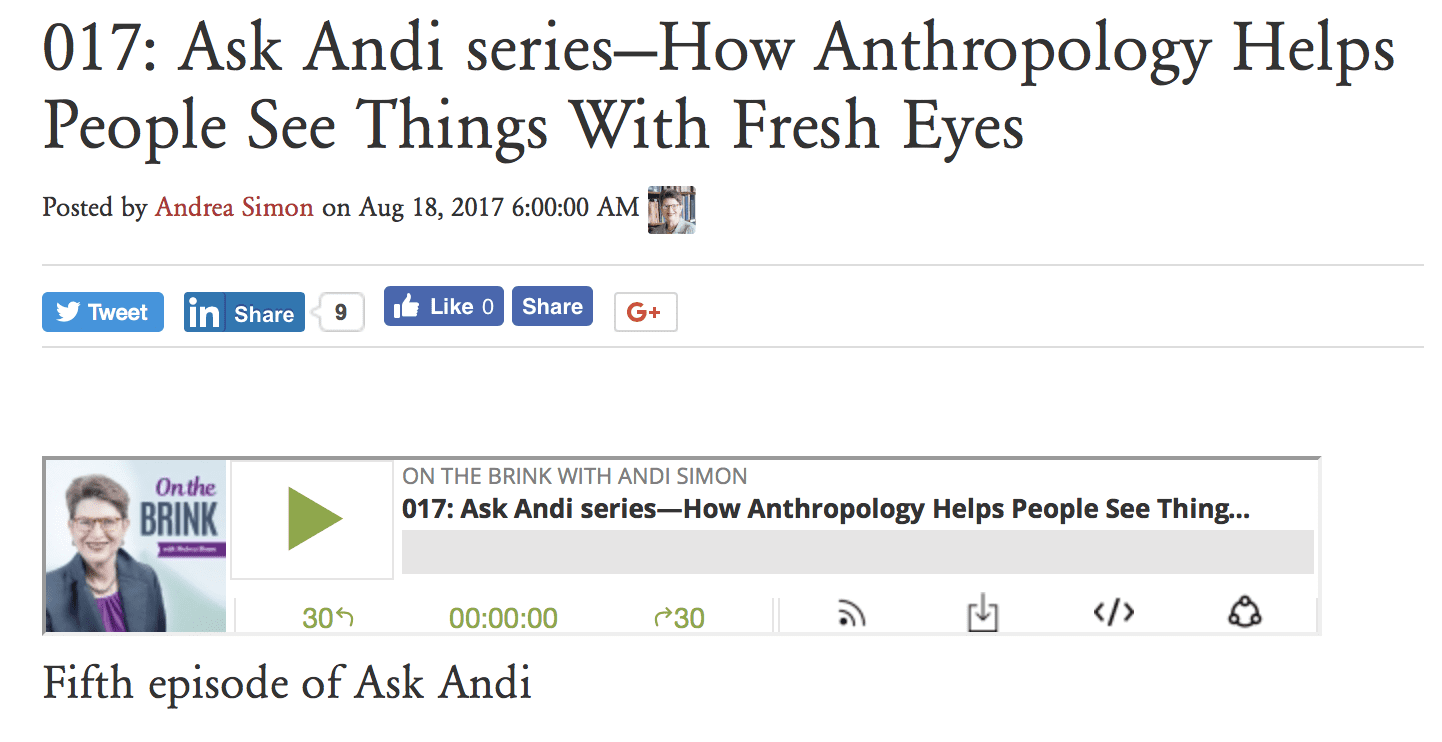 Also, we recommend these 2 blogs about what we do and how it can help you:
Perhaps your organization is ready for some corporate anthropology. Please contact us. We do lots of workshops to introduce you to the theory, methods, and tools and would love to discuss one with you.