Great digital marketing campaigns are based upon great content. But as you know, the role of content in SEO power is evolving, forcing all of us to adapt as we try to tell our story to the right audience.
At Simon Associates Management Consultants, we know that great content will always be king. Yet, the delivery of that content has changed over time. Understanding and adjusting to these changes is what will make you a much better digital marketer.
SERPs are the big thing now
There are several things you should consider up front as you evaluate your website, social media and content marketing strategy. Perhaps the most important one is the growing importance of Search Engine Results Pages, or SERPs. I am sure you have seen this on the top of a page. You might even have scored high on one. But most often, between the paid advertisements and the answer to the search question which Google has identified, your website ranking falls well below the hot spot you thought it would be in.
So what's going on?
Google is searching for an answer to a long-tail keyword question. The SERP has become the place people go first. Obviously, you want your website to be on the first page, as close to the top as possible. Maybe people will find you if you're lower down on the first page but maybe not. Not on the first page? Good luck getting found.
The real power is in having the right "single pillar page" in a topic cluster model. That page becomes the organizer of the rest of your content about that topic.
Consider your "authority measure" next. That organizing pillar that pulls together all of your content enables the search engine to most easily find the answer to a question. That page could then rank higher than any one of the content pages themselves.
But that is not all. Your website now needs to rethink its architecture and design so that it's deliberately organized to make search solutions easier.
At SAMC, we are HubSpot partners and we like to share their material on the topic of Google search. You can read more about the changing search landscape for 2018 here. 
In addition, I'd like to share with you some of the things we've done in the [past and are doing now for our clients (and our own websites) to respond to the shift in SEO search processes.
In the beginning, great content was the focus of everything we did, and still is
SAMC entered the digital marketing field when we launched our company over fifteen years ago. We built our first website and began blogging and writing white papers to enhance search. And while we are primarily Blue Ocean Strategists®, we also began to build digital marketing campaigns for our clients.
That meant that we had to build an Inbound Marketing Division. Not only did we manage the building of websites for clients, we also produced content for them. Whether this content was for ourselves or our clients, we followed this one very important rule: Write content around the questions that customers or potential customers are looking to answer. It didn't matter if they were searching for travel solutions or answers in the medical field. Our mantra back then was, "If you follow this rule, you will see the results of your efforts quickly. Keep writing around keywords and keep building your authority."
You see, by providing great content around what people were searching for, we gained rankings on important high search volume long tail keywords.  The end results were more site visits and more in-depth navigation from people reaching the websites we managed.
It wasn't just theory—we saw it happening. People from around the world were looking for Blue Ocean Strategists and there we were. Or they Googled "corporate anthropologist" and we led the page.
Having great content is not enough—you have to share it
Unfortunately in this fast-changing world, simply publishing content on a website was never enough. Social media became a very important component of the whole mix.
To see how important, we ran a test for one of our clients. We repurposed their content, posted it on social media and achieved great results. (See our blog "Does Social Media Drive Website Traffic? Let's See!" and white paper "How Important Is A Social Media Strategy to an Inbound Media Effort?")
In short, our testing proved that we could double website visits and build subject matter creditability. It worked great! Our client's website volume continued to increase for the next 18 months. But, in this business, if you are not moving forward you are probably falling backwards, so what next?
How to reach your audience today: video blogs and podcasts
Early on, even before we utilized social media for ourselves, we next turned to video blogs, for some of our clients as well as for our own business. We were convinced that this was a highly relevant way of delivering information and that searchers would respond, and it worked really well.
Remember that the second highest source of search is YouTube. Video is really important to tell your story and build your traffic. And that has been changing. First, it seemed like short videos were what mattered. Now it is longer videos. So if you have authority and an important story to share, Google wants you to tell it, and not in shorthand.
The other area that is very hot right now is podcasting. After my wife Andi's book came out ("On The Brink: A Fresh Lens to Take Your Business To New Heights") in 2016, we launched a weekly podcast series called On The Brink to spread the word. And boy is it working well.
As Blue Ocean Strategists and culture change experts, we have been able to find many fascinating people who are anxious to tell their stories about innovation and change. They are all about the same theme that is central to our business: namely, how do you see things with fresh eyes? How do you build better businesses? How do you open new markets and create great companies? How do you change your culture?
What we have learned so far about podcasts
People like to hear about success stories. Listeners of the podcasts can relate. Everyone likes to hear interesting life histories. These are informational conversations and people don't feel as if they are lectured to.
1. Podcasts are easy to produce. They don't take a lot of time because it's really just having a conversation with the interviewee. However, one note of caution: come prepared so you have a list of questions which will allow you to develop a thoughtful and engaging conversation.
2. You can repurpose the podcast content. The podcasts go on our website as blogs as well as on social media.
3. Podcasts are "portable." People listen to them in different locales and at different times.
4. They are great reach extenders. Not only do our podcast followers want to hear about lessons learned from the interviewees but followers of the interviewees want to hear more about the person they are following. Hence, we have been able to extend our reach and the payoff has been increased site visits.
5. Finally, they allow you to cast a much larger net. We have people who are contacting us wanting to appear on our podcasts—so much so that we have backlog of people through the summer of 2018.
Leads and clients keep coming
And oh yes, we continue to attract potential customers to our website because of these podcasts. Compared to our data from a year ago, our visits are up more than 100%. And, these visitors spend more time on our site and we have lower bounce rates.
Want to learn how to create great content that will catapult your company? Give us a call.
If you would like to learn more about our inbound marketing expertise or our podcasts, or if you would like to participate in a podcast, please contact us.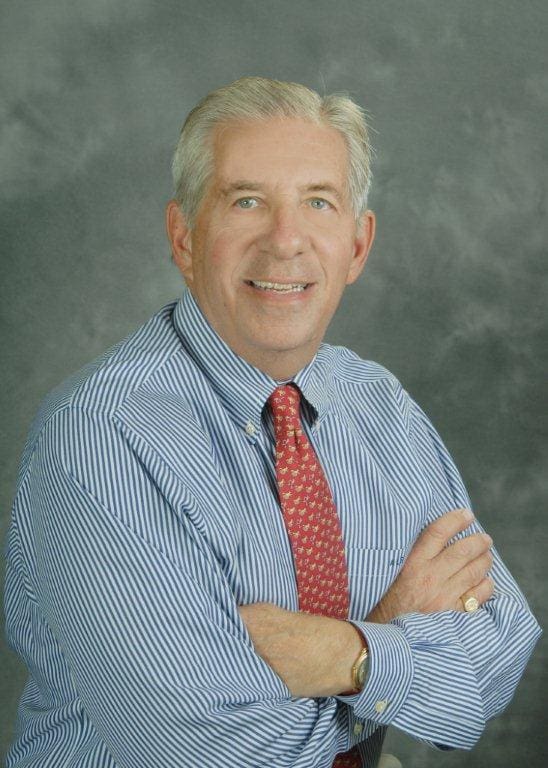 Andy Simon, MBA
Partner
Simon Associates Management Consultants
Info@simonassociates.net
@simonandi