What is Inbound Marketing, anyway?
As certified HubSpot partners, with a team of Inbound Certified bloggers and staff, we understand the need to integrate all aspects of inbound marketing programs, as well as meet timely deliverables with measurable results. In today's new marketing environment, these tools offer many more tailored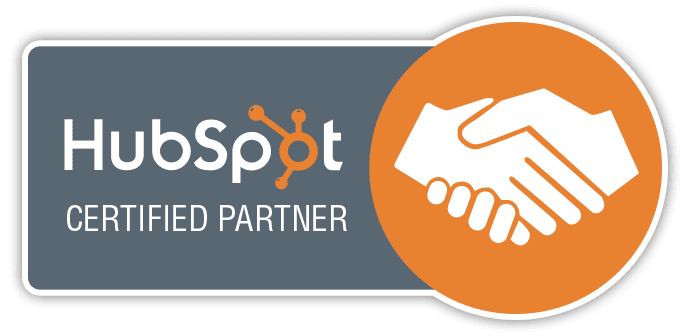 solutions that can answer these all-important questions:
Is your website built around Google's topic clusters and pillar pages? It should be!
Does your business need more Facebook likes or Twitter influencers? Which social media methods work best?
Do you need regular and effective ways to distribute your blogs and build readers? Are you sharing your posts?
Are your blogs and other content built around a clear strategy that is routinely monitored, modified and measured?
How do you manage your sales and marketing team so they can become a "smarketing" force for your business?
Do you have the right data and are you listening to what it is telling you?
Through the HubSpot platform, we can provide you with the right answers to those questions. We have a greater ability to see what is working and measure results than ever before. No longer should you and your marketers be in the "push it" out business, hoping someone will need your product or service. Rather, we are now in the "capture that searcher" business, where those looking for your products and services can easily find your website, stay on your page, and contact you for support.
The result? Exceptional results. Content marketing, inbound marketing, and digital marketing are all sides of the same strategy. Make sure you are answering the question that is being asked by someone searching Google. Make sure you have it put on your website appropriately for Google's bots to find it. And make sure you can quickly respond to a new prospective client to capture them. Speed and ease are our mantra and should be yours as well.  Can we be of help?
Why SAMC is different
Simon Associates is not a traditional marketing agency. We are Blue Ocean Strategy  practitioners and Innovation Games facilitators that can help your business grow through content or digital marketing strategy. A strategic focus is critical and leads to the discovery of unmet or unfulfilled client needs. An outgrowth is the discovery of non-users. This discipline allows you to think about your clients in unique way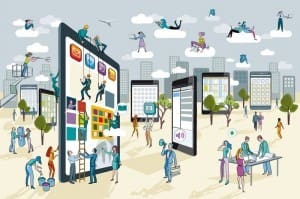 s….eliminating the clutter created by the focus on the competition.
While we always recognize that execution is never easy, we work towards a seamless execution. Further, we use the HubSpot platform to both execute and measure results.
There are several ways to work with us. We can integrate with your marketing team, your web provider or you can use our team of website developers. You can even outsource your inbound marketing to us. With SAMC we believe in developing a collaborative path that works best for you and your business.
Our Approach and How It Works for You
Buyer's Journey is Where We Begin
In today's digital age potential customers no longer wait for marketers to push information out about a product, service or solution (outbound marketing). Instead, they proactively search online for answers to their questions and solutions to their problems (Inbound marketing).
By creating quality content specifically designed to appeal to a company's ideal customers (buyer personas), Inbound marketing attracts qualified prospects to their business offerings and then guides them through a four step process using the appropriate tools at hand.

Lead Generation and Sales Coordination
A primary goal of inbound marketing is lead generation. As part of the process, we work with our clients to coordinate the inbound lead generation with their other sales processes. The CRM is an excellent method for ensuring that new leads turn into new prospects when they fit your business and are interested in your solutions.
E-commerce
Often clients need an e-commerce presence, which sometimes becomes a major new business venture for them. Our team is highly experienced in building e-commerce capabilities that lead to major new revenue streams.
An integrated inbound approach is how we help our clients grow their businesses.
If you are ready for some SAMC help, please contact us.