Great digital marketing campaigns are based upon, among other things, great content. As you might know, the role of content in SEO power is evolving. No longer are keywords central to the way you write your copy. Rather, Google is now looking for how well you answer the question in someone's search query.
Changes in SEO are forcing us to adapt how we write content
At SAMC, we try to tell our story to the right audience, regardless of how they come up with their search question. Whether they ask Alexa to find them a great business consulting firm or they type in "how to do a Blue Ocean Strategy," we need to be the first answer. This is getting even more challenging with Google's SERPs (Search Engine Results Page) at the top of the first page of a search.
Furthermore, while great content will always be king, the delivery of that content has changed as well.
How to evaluate your online presence?
Let's take a look at the SEO changes and how in response, you should look at your online presence with fresh eyes.
There are several things you should consider as you evaluate your website, social media, various media channels and content marketing strategy.
Google is searching for an answer to a person's long-tail keyword questions. Its SERP (the #1 answer in the list) has become the place people go first. Maybe a searcher will find your website lower down on the first page, maybe not.
On your website, the real power is in having the right "single pillar page" in a topic cluster model. That page becomes the organizer of the rest of your content about that particular topic. Google's algorithm is now searching for content that demonstrates that you have the right/best answer to a query.
Consider your authority measure next. The organizing pillar page that pulls together all of your content enables search engines to most easily find the answer to a question. That page can then rank higher than any one of the content pages themselves. This means that the bundle of answers must now be considered when you add blogs or white papers or videos to your website. Linking them to the pillar page is essential. Linking them to each other as internal support pages is equally important.
But that is not all. You now need to rethink your website architecture and design so that it is deliberately set up to enable easier search solutions.
I'd like to share with you some of the things we are doing at SAMC to respond to the shift in SEO search processes.
Testing the power of shared content
SAMC entered the digital marketing field when we launched our company over fifteen years ago. We built our first website and began blogging and writing white papers to enhance search. As one part of our business, we launched SAMC Inbound so we could build digital marketing campaigns for our clients. Not only did we manage the building of websites for clients, we also produced content for them.
Whether for ourselves or our clients, we followed one very important rule: Write content around the questions that customers or potential customers are looking to answer.
It didn't matter if people were seeking travel solutions or answers to a medical question. Our experience taught us: "If you follow this rule, you will see the results of your efforts quickly. Keep writing around keywords and keep building your authority."
By providing high quality, relevant content around what people were looking for, we gained rankings on important high-search-volume long-tail keywords. The end result meant more site visits and more relevant engagement from those encountering the websites.
An example: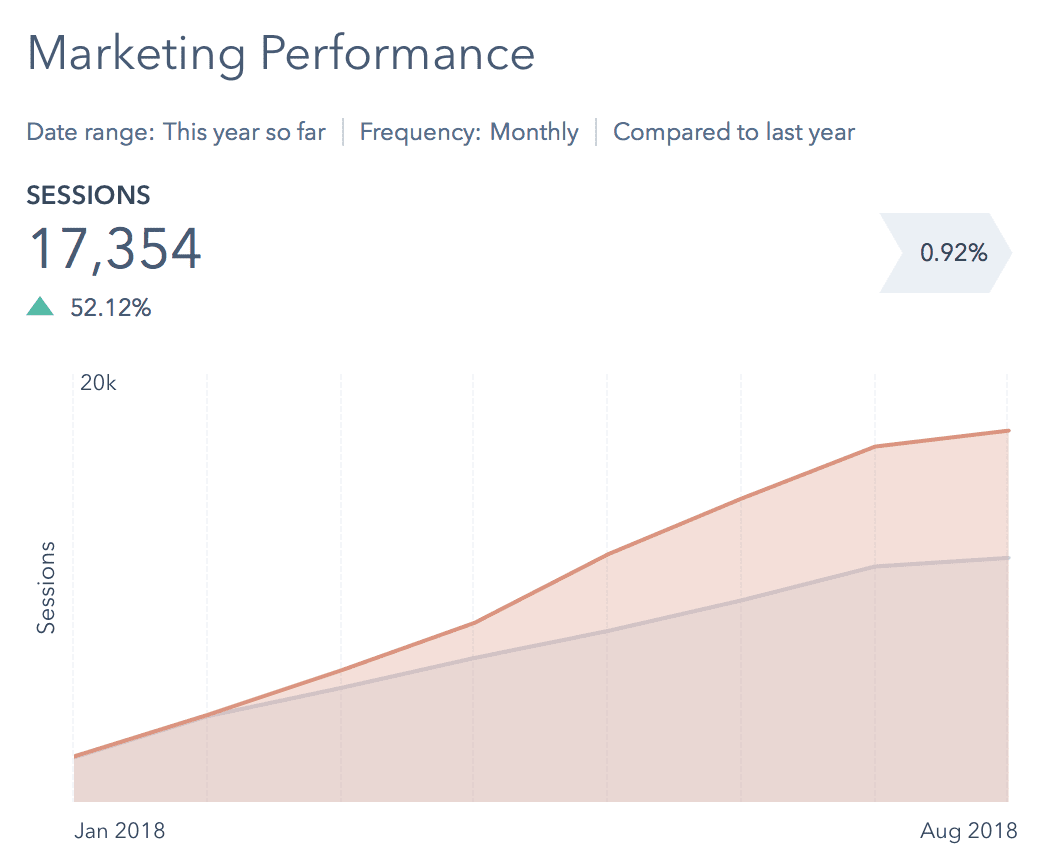 We actually saw it happening. People from around the world were looking for Blue Ocean Strategists and there we were. Or, they were searching for a corporate anthropologist and we led the page. Even for Innovation Games®, we built our rankings. Culture change—a hot topic today—has been a rising star for us. Also, our podcasts have been drumming up a lot of interest, particularly as we shared them on social media—Twitter and LinkedIn, in particular.
But having good content is not enough: you need to share it
Unfortunately, in this fast-changing world, just publishing content on your website is never enough. That's why from the very beginning, for us and for our clients, social media became a very important component.
To measure its effectiveness, we ran a test for one of our consulting clients. We re-purposed their content for use in social media and achieved great results. You can read the whole story in this blog: Does Social Media Drive Website Traffic? Let's See!
In short, our testing proved that we could double website visits which enhanced the content's credibility. That worked great! Our client's website volume continued to increase for the next 18 months. But, in this business, if you are not moving forward, you are probably falling backwards. So, what next?
How to sustain search engine power
Early on, even before we utilized social media, we turned next to video blogs, both for our clients as well as for ourselves. It worked very well for us because we were convinced that it was an appropriate way of delivering information. Remember that the second highest source of search is YouTube. That means that video is really important to tell your story and build your traffic. But even this has been changing.
First, short videos were what mattered. Now it is longer videos. If you have authority and an important story to share, Google wants you to tell it, and not in shorthand.
The other area that is very hot is podcasting. After my wife and business partner Andi's book came out ("On the Brink: A Fresh Lens to Take Your Business to New Heights"), we launched a podcast to spread the word. Did this work well!
Almost 100+ podcasts with many interesting people who are anxious to tell their stories have helped us build a global fan club. Whether they are sharing their ideas about how to change a company, or about entrepreneurial ventures that are really working, or about innovation leading to business growth, this medium has allowed us to share the message and sustain our authority on these topics. And, it has brought us leads and clients through all channels: social, search and emails.
As a result, we continue to attract potential customers to our website. Compared to prior-year data, our visits are up more than 50%, visitors spend more time on our site and we have lower bounce rates.
What does this mean for you?
Just because things are going well right now doesn't mean we aren't always watching the data trends to see what is working and what could be better. As data junkies, information and insights are essential to know which of our content marketing strategies is delivering the best results over what period of time.
For you, what are you watching? What are you doing? My advice is to give some thought to these three key questions:
1. First, what are your strengths as a business? Tell a short story about them and step back and look at your website content to see if it fits your story.
2. What are your limitations, short-comings or weaknesses? Are they a part of your content marketing strategy too? Are you realistic in the positioning and promotion of your organization?
3. Let's assume you have a great story with excellent content in a multi-media format. Are you distributing it widely through social media, email and third-party sources? Are you building back-links to enhance your credentials and authority?
At SAMC, we have far too many conversations with prospective clients who are frustrated that their online actions are not delivering results, even if they are actually measuring what they are doing. Gone are the days where a "brochure" version of a website was good enough.
The world has changed. Google has set the stage for how people find you and engage with you. Are you embracing it or ignoring it? If you're the latter, it's time to change.
Three blogs to read on the subject:
Ready to take a look at your content marketing? We can help.
At SAMC, we're experts at helping you create great content that attracts visitors to your site, gets them engaged in your story and turns them into committed customers. If you'd like to learn more about our inbound marketing expertise or our podcasts, please contact us. We look forward to hearing from you.
From Observation to Innovation,

Andy Simon
Managing Partner, SAMC Inbound
Simon Associates Management Consultants
Info@simonassociates.net 
Don't miss a single episode of our On The Brink podcast!
Subscribe now