Trends from the Trenches Webinar Series Outlines the How-Tos of Inbound Marketing
NEW YORK, Feb. 26, 2015 /PRNewswire-iReach/ — A million people per day are searching for a doctor online. Given this new reality, how can healthcare providers best help those patients to find the right solution – preferably at their institution and with their physicians? New strategies and tactics need to be adopted, including Inbound Marketing, to maximize the power of websites, social media and landing pages to capture that searching consumer.
Photo – http://photos.prnewswire.com/prnh/20150226/178038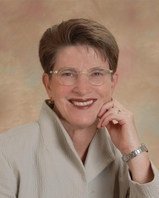 That's why the next Healthcare Innovation: Trends from the Trenches webinar will focus on how to effectively implement Inbound Marketing, to help hospitals, physicians and other healthcare systems prosper in the new digital world. "Want To Capture Today's Healthcare Searchers? Go Inbound!" will start at noon, EDT, on Friday, March 13. To register, click here.
Andrea Simon, Ph.D., Founder/CEO of Simon Associates Management Consultants (SAMC) will host this free, hour-long webinar. Simon is a corporate anthropologist and former healthcare executive. She works with organizations that need to adapt to changing times.
"In our January and February webinars, Corey Smith, Sr. Director, Healthgrades, andStephen Moegling, Partner, Franklin Street, talked about how consumers are changing and that new approaches such as Inbound Marketing are required to convert them to customers," said Simon. "But now I want to show healthcare marketers how to actually implement a successful Inbound Marketing effort for their organizations. At SAMC, we've embraced the HubSpot Inbound Marketing platform that's already working for our current healthcare clients and we're sure it will be effective for others, too."
Simon will give audience members specific tools to use. She will outline the how-tos of this cutting-edge type of marketing, so audience members can help their organizations rise to the top of search engine results when searchers are ready to decide on options.
"You want to be sure patients find your organization and engage with you, before they find the competition," added Simon. "But this won't happen without effective Inbound Marketing."
In her webinar, Simon will walk audience members through the Philosophy, Method, and the Tactics of Inbound Marketing, exploring the following elements and more:
The data: How are today's consumers shopping for healthcare solutions and answers to their questions?
The process: How should marketing change its processes to capture searchers?
The tools: How you do it for your organization?
People who have to "think" about inbound marketing and those that have to "do" inbound marketing should attend the webinar. Those people include: CMOs and other C-Suite executives interested in today's marketing methods, marketing directors and managers, business development officers, and service line managers.
Following this session, the next webinar is slated for April 24, at noon, EDT. It's entitled, "Robotics, Machine Intelligence and the Future of Hospitals," and will be co-hosted by Donald G. Bellefeuille, healthcare strategist and director, NBBJ.
For more information on the popular webinar series, go to: www.simonassociates.net, where SlideShare presentations of past webinars can be downloaded. To read more about other pertinent healthcare topics, go to the SAMC Trends from the Trenches blog.
Media Contact: Chuck Casto, Casto Consulting, 508-314-3284, chuckcasto@gmail.com
News distributed by PR Newswire iReach: https://ireach.prnewswire.com