At Simon Associates Management Consultants (SAMC), we have been working with a wide range of colleges on Blue Ocean Strategy®, encouraging long-established institutions to step back and look at themselves with fresh eyes.
Why must they do this, and why now? Because times are changing. Colleges, universities, trade schools and all other educational institutions are competing for a smaller and smaller base of high school graduates seeking a college education. In fact, traditional high school graduates now represent only 20% of college student bodies, with the other 80% filled by post-traditional students from all walks of life.
The challenge in higher education: to create innovative solutions that better match the needs of students
As culture change experts, what we've found through our work in higher ed is that colleges, faculty, staff and administrations are not all that different from our accounting or healthcare or manufacturing clients who have always done things the way they have always done them. Change is just as painful in the education field. The brain tries to fit the new into the old, which it doesn't like, so it finds ways to abort the new and hold on tight to what it has always known to be true.
Having said this, there are some highly innovative colleges that have actually managed to overcome the brain's natural inclination to fight change. They are not only using change to their advantage but are acting as models for other institutions to follow so that students all over the country can acquire the skills and training they'll need to thrive after graduation.
One that's doing an amazing job and that we wanted to focus on is Arizona State University.
Arizona State University's rankings prove it has learned how to embrace change
Ranked the most innovative school in the nation by U.S. News & World Report for the fourth year in a row (beating out Georgia State University and MIT), ASU is clearly excelling at helping students succeed in college and beyond.
Additional top U.S. News & World Report rankings for ASU :
Its undergraduate teaching program ranked 11th in the country, based on its use of adaptive learning, a personalized method of teaching that combines online and classroom work to ensure that students master concepts before moving on.
The supply-chain program in its W. P. Carey School of Business ranked second in the nation (up from fourth last year), behind Michigan State and ahead of MIT, Pennsylvania State University­ and Ohio State University.
Designated an "A+ School for B Students," which means that it admits a proportion of applicants whose test scores and class standing put them in non-A territory but whose freshman retention rate was at least 75%. ASU's freshman retention rate is 85%, higher than the nationwide average and nearly 11 percentage points higher than 15 years ago.
Also, a culture laser-focused on students
To be named the most innovative school in America is quite an accomplishment in itself, but how has ASU managed to do it four years in a row? The obvious answer would be its long-standing commitment to innovation, research and industry-educator partnerships. But if I may be allowed to put on my corporate anthropologist's hat, I would add that ASU is #1 in large part because of its culture that focuses on student achievements.
As Michael M. Crow, ASU's President, puts it: "More than simply tallying the innovative things we do, this ranking recognizes ASU's innovation mindset. It acknowledges something important about who we are and who we will continue to be: a university that brings diverse intellects together to solve the most pressing issues of our time."  
So, what are some of ASU's many initiatives that have made it the best of the rest?
me3® app
An online interactive major and career quiz, ASU's me3 app helps students find a major, a degree program and a career that fit their interests and passions. Using a Euclidean matching algorithm, the app generates a RIASEC score that compiles a student's various levels of interest and compares it to more than 500 careers based on information provided by the U.S. Department of Labor.
eAdvisor™
ASU developed the eAdvisor as a means of increasing a student's likelihood of success. Using data mining and analytics, eAdvisor is a collection of online and interactive tools that can predict and rapidly redirect struggling students toward a major where they are likelier to graduate.
eAdvisor also provides easy analysis of degree programs, ensuring that students meet all academic requirements. In less than four years since its introduction, this highly innovative tool has improved ASU graduation rates by 11.6%, increased student retention rates to 84%, and expanded the number of students deemed to be "on track" toward completion from 22% to 91%. It has also increased student satisfaction and cut costs for students and the university.
Global Freshman Academy
In collaboration with edX, ASU became one of the first universities in the U.S. to offer students the opportunity to complete their freshman year online. By creating the Global Freshman Academy (GFA), ASU is providing a unique and cost-effective way to get a quality education. Plus, no transcripts or application are required.
Offering numerous professional development courses, the GFA enables students to complete their entire freshman year coursework online, risk-free and with the possibility of paying for their earned credits once they've passed the course. These credits can be applied to their academic career at ASU or any other accepting university.
Since its launch in 2015, the GFA has been accessed by over 230,000 students from more than 180 countries.
Starbucks College Achievement Plan
The Starbucks College Achievement Plan (SCAP) is a collaboration between ASU and Starbucks, enabling all benefits-eligible U.S. employees working part or full-time at Starbucks the opportunity to receive 100% tuition coverage at Arizona State University's online program.
How it works: Eligible Starbucks employees receive a 42% scholarship from ASU toward their undergraduate tuition each semester. Because the Free Application for Federal Student Aid (FAFSA) is part of the program, they also get additional federal and institutional financial aid. Near the end of each  semester, Starbucks reimburses participants for any tuition costs not covered by need-based financial aid. And throughout the entire program, ASU provides financial aid counselors to help their employees navigate the process.
As of 2017, 1,000 Starbucks employees had earned their college diplomas through this program, while 9,000 more were working toward their degree. The goal is for over 25,000 people to have completed the SCAP program by 2025.
ASU Knowledge Enterprise Development
The ASU KED program aims to advance research, strategic partnerships, innovation, international development and entrepreneurship. Taking a trans-disciplinary approach to innovation, it has made ASU the fastest-growing research institute in the country, with an annual research expenditure of $618 million.
Is it working? You bet. Over 100 companies have been launched, attracting more than $600 million in external funding and hiring over 500 people. Plus, 17 new startups, 78 major licensing and option agreements, 123 U.S. patents and 285 invention disclosures have been initiated…all in 2018.
What can others learn from ASU's achievements?
Higher ed institutions, take note: Yes, ASU's programs span disciplines, form partnerships with industry, employ data analytics and harness the power of technology. But what do they have in common? An all-encompassing focus on the student. And a culture that is intentionally not "the way a college does things."
Can this highly innovative, forward-looking approach happen at your institution? Absolutely. You just have to step out, see yourself with fresh eyes and be willing to change.
Want to know more? We recommend these blogs and podcasts
Now is the time to embrace change, not run from it. Perhaps we can help.
At Simon Associates Management Associates (SAMC), we specialize in working with colleges and universities on innovation and change. As culture change experts, we have a proven track record of helping higher educational institutions of all sizes realign their business models to better prepare their students for today's marketplace. As well as the blogs mentioned above, we've written a number of other highly informative blogs on the subject; please let us know if they spark some ideas which you can apply to your organization.
We also invite you to contact us to brainstorm ideas on how we could work together to create custom solutions to overcome the challenges your business or higher education institution is facing. We look forward to hearing from you.
From Observation to Innovation,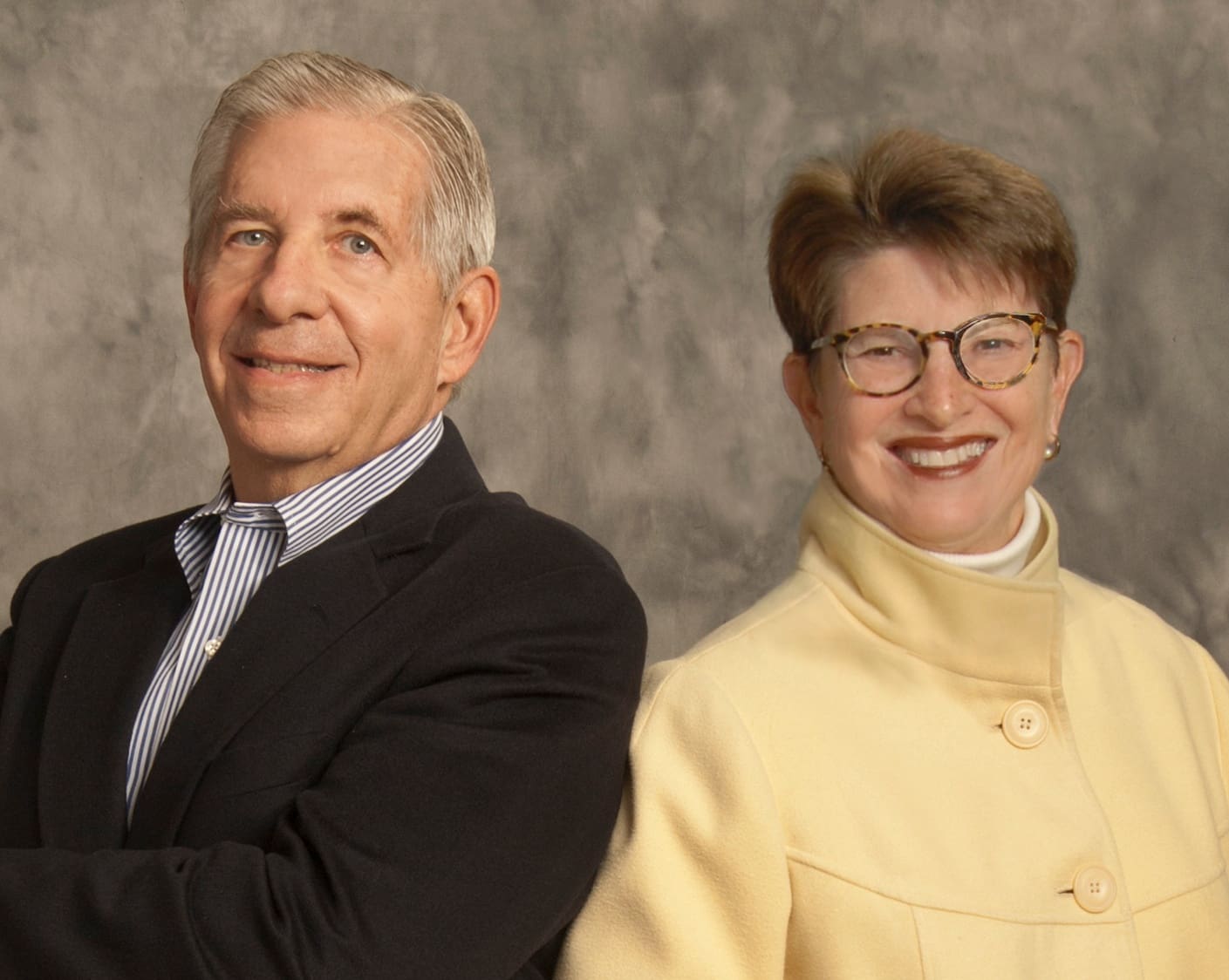 Andy and Andi Simon
Simon Associates Management Consultants
Info@simonassociates.net
@simonandi
Don't miss an episode of our On The Brink podcast!
Subscribe now