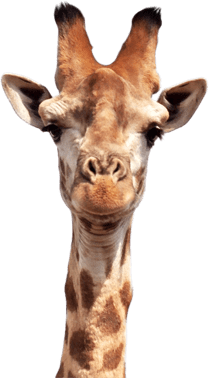 Undeniably, there's a tectonic shift occurring in healthcare marketing today, declares Andrea J. Simon, Ph.D., President and Founder of Simon Associates Management Consultants, in a recently-published article in FierceHealthcare.
"With large deductibles and the public's growing mistrust of physicians' approach to care, consumers shop and select care options in ways that were unheard of just a few years ago," she writes. "Like it or not, the time is now for healthcare institutions to realize that the old outbound way of pushing messages out to consumers is as outdated as the eight-track tape. As Bob Dylan famously sang: 'The times they are a-changin.'"
Consumer behavior has dramatically changed from passive listening to active searching
An anthropologist, Dr. Simon has been observing the changing healthcare landscape for some time and has now begun to decipher what this massive change means to healthcare providers, physicians and patients. To get at the heart of what is going on, she has written a series of three articles (of which this is the first) which examine how these changes are becoming evident in consumers' selection behaviors and what healthcare providers can do to capture and then retain potential customers.
Compelling research on how consumers are searching for and evaluating their healthcare options
Of the 81 percent of American adults who access the Internet, nearly three quarters (72 percent) of those users looked online for health information within the past year, according to recent data collected by the Pew Research Center.
Survey results from PricewaterhouseCoopers (PWC) show that a third of all U.S. consumers now trust not only the Internet, but specifically social media, to obtain healthcare information, discuss symptoms and care, and share feedback about their physicians.
More than 40 percent of these said that online search results influenced their healthcare decisions, including which doctor to select.
Without a doubt, Dr. Simon reports, there's a fundamental change as to where we go to find information about a physician or a hospital — evolving from a physician or family member's referral to the Internet.
The Internet is now the trusted information source
To illustrate her point, Dr. Simon offers the following chart summarizing research conducted by Manhattan Research in 2010, when consumers were already overwhelmingly choosing the Internet as their primary source to find and engage with healthcare organizations.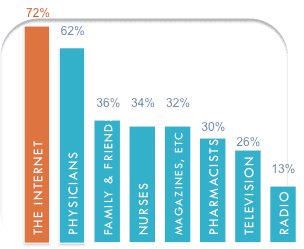 (Manhattan Research. Cybercitizen Health v10, 2010)
Likewise, according to a 2012 Think with Google study, 84 percent of patients use both online and offline sources for hospital research. Search drives nearly three times as many visitors to hospital sites compared to non-search visitors, and 44 percent of patients who research hospitals on a mobile device scheduled an appointment.
In her article, Dr. Simon also offers an infographic showing that in 2013, there were 250 million annual visitors to Healthgrades.com, a proprietary inbound marketing platform. These visitors were searching for a physician, but what specifically did they want?

Ways to to engage your future users
Engaging today's healthcare consumer involves much more than simply finding the newest channel to push out a message to the masses, Dr. Simon writes. "In the past, branding and marketing to a highly segmented audience was the accepted strategy, and healthcare organizations would dutifully place advertisements and direct marketing in multiple media. With this method, however, ROI was a constant challenge since it is very hard to track if hearers of the message actually become paying patients," she says.
Instead, business development is now all about understanding how consumers research and make purchase decisions in this hyper-connected, digital world. "It's not: You own the knowledge and potential patients need to come to you to get it. Rather, these would-be patients already know volumes about you. Commentary, discussion, praise and damnation are all out there — the good, the bad and the ugly," she reports.
So what can you do when faced with these ultra-informed know-it-alls? Meet them at every stage of their decision process by integrating relevant content — meaningful information they can use — in the context of what they are searching for.
Success is now defined by how well you can attract audiences, convert prospects, close leads and delight customers in ways that actually coincide with what they already want.
The four steps of engaging and retaining your would-be customers
As consumers investigate the right solution for their needs (typically on the Internet), Dr. Simon emphasizes that you must become:
Part of the conversation.
A sharing partner in providing your wisdom, not controlling it.
A content creator you want people to seek. Your best prospects will come to you because you have what they're looking for.
An empowering force — information empowers consumers to evaluate their options.
It's time to shift your marketing focus: difficult but necessary
Most of all, Dr. Simon stresses that changes are coming quickly and if you don't embrace them soon, you may find even your own loyal patients finding solutions to their needs in other places with other physicians — and for good reasons.
To read Dr. Andrea Simon's FierceHealthcare article in its entirety, click here.