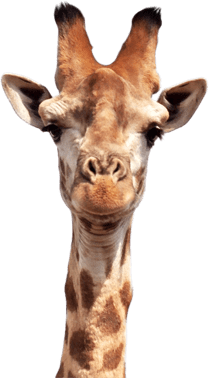 By Guest Blogger Donald G. Bellefeuille, Healthcare Strategist, Director, NBBJ
FierceHealthcare recently published an article on how the aging baby boomer population is spurring redesigns of hospitals.The story was a follow-on from a story on NPR.
Hospitals are getting fancier (and, no surprise, more expensive)
The gist of the story seems to be that there is going to be a surge in inpatient hospital care by us baby boomers and we want fancy hotel-like hospitals. A sub-theme was that hospitals have to become safer in a number of different ways and become more efficient for employees. And as a result of all that, new hospitals, and let me add, substantially renovated old hospitals, will become very expensive and that cost will be passed on to insurers and the customer-patient.
I certainly don't take issue with hospitals becoming safer and more efficient but I do take issue that we want these really fancy places and are willing to spend our money on them. I'm not sure the current building trends based simply on upgrading the traditional hospital model will get us there. We need to ask ourselves, exactly what is the hospital of the future and is it what we really want?
What is the hospital of the future?
My answer: it is many things:
It's an Intense Acute Care Hospital characterized by short lengths of stay for high acuity patients. No fancy amenities because not very many people will be admitted; when they are, they won't be there very long.
It's an Intense Ambulatory Care Facility where many inpatient hospital procedures will be performed as the evolution to outpatient care continues. Access will be a key consideration: "Make it easy for me to get there, have my procedure, and leave."
It's a Telehealth Facility that takes in all the live data streams of the wearable and implantable monitors we will be using precisely to keep us out of the hospital. We baby boomers will be walking ICUs but we'll never set foot in the tele-health facility. If needed, we'll go to an Intense Ambulatory Care Facility, a doctor's office, a tele-medicine kiosk, or most probably, our own home. From there our treatment regimen will be recalibrated.
And finally, the hospital of the future is an Urban or Rural Critical Access Facility. It may not be operating with inpatients all the time but it will have the capacity to admit in cases of major disasters and emergencies. In our zeal to decrease inpatient beds, I think we are losing this critical component of our emergency medical system and it needs to be addressed.
Today's wave of luxury, hotel-like hospitals are missing the mark
All of this will evolve differently market by market, but expecting folks to demand bigger and fancier versions of the same old hospital and at the same time, be willing to pay more for them, is not recognizing a fundamental shift occurring in healthcare.
To learn more, please join us for our webinar April 24
Donald G. Bellefeuille and Andrea J. Simon, Ph.D., founder and president of Simon Associates Management Consultants, will co-host the next webinar in the popular series, "Healthcare Innovation: Trends From The Trenches."
Packed with vital information, observations and trends-to-watch for anyone in healthcare, the free, 1-hour webinar, ""Robotics, Machine Intelligence and the Future of Hospitals," will air April 24, 2015 at 12 noon EDT. To register, click here.