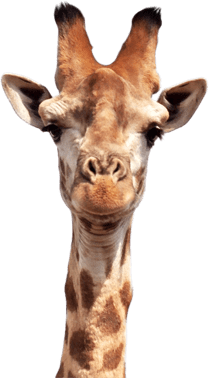 The highly successful webinar series that launched last month―Healthcare Innovation: Trends from the Trenches―aired its second installment, "Re-Branding Your 'New' Healthcare System for Changing Times," December 6, 2013. Co-hosted by two healthcare industry experts, Andrea Simon, Corporate Anthropologist and Founder/President of Simon Associates Management Consultants (SAMC), and Dianne Auger, SVP of Marketing at St. Vincent's Health Services, it answered vital questions confronting healthcare providers today, including: "What makes you stand out as a healthcare system" and "Why should consumers choose your organization over all others?" Dr. Simon and Ms. Auger also outlined the challenges emerging amid the new reforms and highlighted the unseen opportunities for refreshed branding.
"Change is something humans resist as a species," said Simon after the webinar. "Change is literally pain, but it also can create unparalleled opportunities to reinvent organizations and brands, making them more relevant and attractive to today's and tomorrow's patients."
Consumers facing larger deductibles are hunting for the best deals, instead of staying true to their trusted health providers of the past. "That means both established and fledgling healthcare organizations might need to audit their brands. In many cases, they might be forced to determine why they're the best option for consumers―before competitors figure it out and steal their patients," she added.
This webinar specifically helped participants tackle what they need to change about their branding to succeed, posing such questions as:
What differentiates you from other choices available to consumers and physicians in your local/regional/national markets?
What does your institution really represent—more of the same or something completely new and different?
How can you create and communicate a brand that still makes you "the place to work" and "the place to go" for healthcare?
How can you inspire your associates and physicians to "Live the Brand" and become your brand ambassadors?
Auger, who is on the front lines of healthcare reform, addressed a variety of topics, including bundled pricing and how physicians leaving their practices to join hospitals can change the way they operate to reflect the hospital's needs and culture.
"Most of us have never seen such sweeping changes in healthcare in our careers," Auger shared afterward. "While the changes themselves are important, what's most impactful, in the long run, is the way institutions respond and adjust the outcomes to be more positive for patients and, in turn, for the institutions themselves."
Three additional webinars are planned including: Consumer Data, Insights and Innovation, The Future of Healthcare Marketing is Digital and The Changing Healthcare Marketplace. The third webinar in this five-part series will be held on January 17, 2014 at Noon ET.