In a recent Atlantic magazine, Bryan Caplan, author of The Case Against Education, writes a very caustic, albeit truthful analysis of the current state of higher education in the U.S.
In this particular article among many he has written, The World Might be Better Off Without College for Everyone, there is a litany of reasons why our approach to educating our population for society, for jobs, for productive lives, is flawed, failing and fallen.
Is college really just a credential?
Caplan's argument, is "Civilized societies revolve around education now, but there is a better–indeed, more civilized–way. If everyone had a college degree, the result would be not great jobs for all, but runaway credential inflation."

The basic premises are ready to be challenged, namely that:

College, at some level, is good for everyone and everyone should aspire towards and get through a college education.

Students are all being pushed through the same credentialing process but are not necessarily coming out better able to do the jobs that are required of them.

The essential skills of communication, creativity, collaboration and coordination are rarely acquired as professors continue to teach in old-fashioned classrooms that do little to engage or empower the students or provide them with the skills that are needed.

Administrators and educators organize and teach what they know, yet few have any experience in or knowledge about the fast-changing workplace of today much less of tomorrow.
I guess we could go on, but I think it would be better to refer you back to Caplan's book. It is clear that there need to be major changes in higher education, at all levels and very fast. 
Observations from our work with college clients.
As we are engaged by college leaders to help them re-invent their programs and their pedagogy, we see tremendous pain. There is undoubtedly among administrators, educators, and students, cause for sober reflection and concern. But we are also watching them reassess their institutions.
Help us find our Blue Ocean Strategies have become a common plea among college clients,  along with the follow-up question: how do I do this new strategy? Colleges are beginning to realize that their future is to educate a far broader audience than just that typical high school graduate. It is clear, to growing numbers in higher education, that for colleges to survive and thrive they must begin to focus on real unmet needs where they can play major roles in the transformation of how people learn. This is well beyond the 2-year or 4-year degree.
One of the core themes, as they push forward, is to assess their real Return on Investment, that ROI, that is of growing concern to their students and families.
So what is the ROI of a college education that continues to make it valuable?
For quite a while, I have been writing about return on investment, that elusive ROI, in higher education. This ROI is not a sidebar to the entire discussion around the value of a college diploma.
And, it is something that colleges and universities need to spend more time on because:

college enrollments are changing, even shrinking among traditional students right out of high school

lifelong learning is becoming a widely-considered option and 

the curriculum is being forced to keep up.
Yes, there is cause for concern about what colleges are doing and what the investment in a college education is worth to the student and their family.
What are some of the things to think about if you are leading an institution of higher learning?
If you are a college or university, what do you do?
Should you re-examine your strategy? Should you also rethink your customer in higher education?

Most definitely. And I did use the term customer intentionally. It may be at the core of the transformations taking place. If you are still going to be the viable institution in the future, you are going to have to think that you are serving a customer — your current students, and the growing, shifting needs of those non-traditional students.

What are the needs of those "customers?"

If we recognize that students are in fact paying customers, we need to think about the costs of an education in an entirely new way. Think about the entire experience and the process as a business proposition.

Consider the following questions:

Is your institution preparing your graduates for lifelong learning? New skills and applications are around every corner. Therefore, are you teaching your customers not only today's required skills but lifelong learning skills? And furthermore, where will your graduates go for the retooling of these skills in the future?

Are your teaching methods consistent with today's learning styles? Forget about lecturing in front of the class. Today's students don't "get being lectured to." It is much more of an experiential process, involving the student.

How active will your college be in modeling and giving students a head start in their careers? Yes, your institution and teaching staff must be involved in the job process. The role of colleges along a continuum with the business world is essential. It has to be part of your responsibility as educators. Helping your graduates succeed out in the workplace once they have their degree is vital, especially with college debt building up. Without an adequate ROI (which means a real job with an opportunity to build a real career), a college education is not viable for thousands of students (customers).
I have said this earlier, but I want to emphasize it again: How do you engage with your customers? That's right, your students as your customers. In fact, not only are they your customers but the entire primary family is your customers too because, at today's prices, everyone is footing the bill.
Always be looking for financial sustainability of the customer and those supporting them. It doesn't matter if it is a first-generation college student, a working parent in need of additional education or a graduate searching for skills needed in the workplace.
What is Financial Sustainability?
Now that you have thought about the above four fundamental questions (and I can assure you there are many more) within the context of the above discussion let's talk about financial sustainability…because we all know that there is a price tag attached to each answer. Very few students in the US have unlimited resources to make their college dreams come true.
There was an excellent research article published in 2012 by Jeff Denneen and Tom Dretler for Bain and Company, entitled, "The financially sustainable university." They wrote: "the healthiest (most successful) … academic institutions operate with a discipline that allows them to stay true to their core business."
Is that core still relevant? Is it about teaching content, theory, method or all of these. Check out those high-performing institutions and see how they invest in their core to produce the highest returns for students and faculty.
So, what does this all mean for you — as student, faculty, administrator or donor?
It means you must help rebuild the value of higher education but not by destroying it but reshaping it. Even as a student!
Build from within. Take good programs and make them great by ensuring students leave competent. Look for those who need you, non-users, and see if you can take apart your resources and rebuild in new ways to attract them. Identify unfilled needs. Take the four questions I posed and try to shape your programs with them in mind.
Remember, you cannot build a successful, sustainable institution of higher learning by just treading water or offering the fad of the month.
Times change quickly but trying to change who you are is NOT the way to go. Instead, take core programs and fine-tune them for today is a much better investment in your time. And, this will increase the return on investment for both your students and you.
Some blogs you would enjoy.
To read more about the changes higher ed needs to make, check out our blogs.
Ready to Change? 
Perhaps we can be of help!
At Simon Associates Management Associates, we have extensive experience working with colleges on innovation and change, and have a proven track record of helping them realign their business models to better prepare their students for today's marketplace. We've written some highly informational blogs on the subject; please let us know if they spark some ideas that you can apply to your organization. We look forward to hearing from you.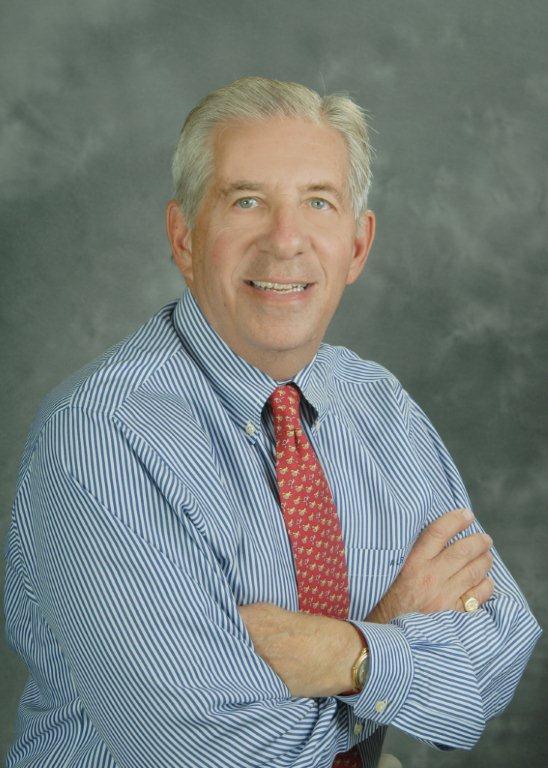 Andy Simon, MBA
Partner
Simon Associates Management Consultants
Info@simonassociates.net
@simonandi