Blue Ocean Strategy® is the way to rethink and then realign your business strategy
Executive Street, the daily blog of Vistage International, recently published Andrea Simon's blog "Resistant to Change: My Managers Don't Want to Find a Blue Ocean" in which she examines the road blocks that keep business leaders from seeing that their business needs to change to survive.
Andrea states, "A former client called us recently about one of his divisions. It was 'stuck,' he said in great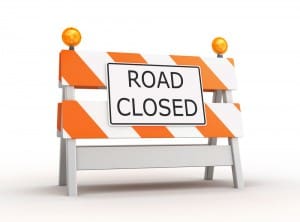 frustration. As in so many cases after the 2008 Great Recession, this division had entered into a very Red Ocean of competition where everyone was using pricing and promotions to try and hold onto market share and keep their factories operating, hopeful that the old world would return."
Having participated in a Blue Ocean Strategy workshop for his other division, the executive had experienced how a management team could discover an entirely new market waiting for them, literally in front of their noses. He was hoping to get this division leadership to do the same.
"Why is it so hard for leadership to re-think their business model?" asks Andrea. To try to provide some answers, she shares several ways to free your brain from the road blocks that might be keeping you in a Red Ocean of bloody competition and preventing you from doing your own Blue Ocean Strategic thinking:
What's a Blue Ocean Strategy, anyway?
Blue Ocean Strategy is based on the view that market boundaries and industry structure are not givens — they can be reconstructed by the actions and beliefs of industry players if they recognize that limits are only in their thinking, not in the reality of the market itself.
The Challenge to Shift the Focus
For managers running businesses that have stalled, the challenge is to force them to shift their focus. Everything that says "that's the way we do it here" has to be challenged. Rather than compete for the same customer in the same way, they now must figure out how to add value with innovative solutions that will actually create new demand.
How can Those Managers Tackle Change?
Change is literally pain. The brain hates to change. Finding a Blue Ocean Strategy and delivering on it is not a linear, traditional strategic process. To change, you are going to have to get out of your comfortable office and go exploring. You have to discover those unmet needs of nonusers by watching them, listening to them talk about their business pain points, and seeing how they are trying to solve problems for which they cannot seem to find a good solution.
Andrea emphasizes that if you want to "see, feel and think" in new ways, you will need to fight your brain's desire to stay static in the realm it knows today. To change, you are going to have to do it yourself, she says, recognizing that new ideas come from working out solutions on your own.
To read Andrea's blog in its entirety on Executive Street, click here.
About Dr. Andrea Simon and Simon Associates Management Consultants
New York-based Simon Associates Management Consultants (SAMC) serves clients in a wide range of industries from manufacturing, OEMs, customer care, hospitals, and other healthcare institutions to colleges and service industry companies, among others. One of the keys to SAMC's success is helping the leadership at companies to "see, feel, and think" in new ways. For more information, visit www.simonassociates.net. You also can follow SAMC on Twitter (@andisamc) or Facebook.