While it is true that in recent years women have made significant strides in the technology industry (read Samantha Radocchia's story in my book Rethink: Smashing The Myths of Women in Business), they still face a number of stubborn challenges. Despite the fact that more women than ever are pursuing careers in IT, there is still a significant gender gap in the field. "Even with advances in bias awareness and gender equality training in the workplace, women still represent a small fraction of the technology workforce," Exploding Topics reports. This is a loss for all of us, because gender-based obstacles and barriers prevent women from inventing, creating and innovating which pushes us all forward.
What holds women in IT back: underrepresentation, gender bias and little support for working mothers
While there have been some high-profile women in tech, they remain the exception rather than the rule. Women are often excluded from key decision-making processes and leadership positions, which only perpetuates the cycle of underrepresentation.
Another stumbling block is the persistent gender bias that women face in the workplace, and not only in IT. Females are often subjected to subtle or even overt discrimination and harassment which their male counterparts are not, ranging from comments on their appearance to being passed over for promotions or important projects. In too many workplace cultures, women in IT have to deal with a "boys' club" mentality that makes it hard for their voices to be heard or their ideas to be taken seriously.
Yet another major challenge is the lack of support for working mothers. Women in IT are often forced to choose between their careers and their families, as the industry's demanding hours and culture make it difficult to balance work and home life. Many struggle to find childcare and flexible work arrangements, which can be a major obstacle to their success.
Sadly, for women in STEM today, we're not in a great place
As of 2022, women make up 28% of the tech industry workforce and 34.4% of the US's largest tech companies (Amazon, Apple, Facebook, Google and Microsoft).
Only 15% of engineering jobs are held by women, making it the STEM field where women are most highly underrepresented.
39% of women in tech say that they see gender bias as an obstacle to getting a promotion.
Women are most underrepresented in physical science (40%), computer science (25%) and engineering (15%) jobs.
Only 5% of executive, senior-level and management positions in S&P 500 companies are held by women.
Why IT is not seen as an industry supportive of women and people of diverse backgrounds and identities
Lack of sponsorship and mentorship
Micro-aggressions directed at them in subtle ways, making them feel unwelcome and not belonging
Seeing others, usually white men, move up in positions of power and pay, while they struggle with lack of equity, inclusion and belonging
Trying to balance their own personal ambitions with experiences that make them feel not valued and put into secondary roles
Despite these challenges, women in IT are making progress
Organizations such as Girls Who Code and Women Who Code are working to close the gender gap in the technology field and "change the image of what a programmer looks like and does." As more women and girls are inspired and empowered to pursue careers in tech, and more companies take steps to improve their diversity and inclusion efforts, we will see a change, hopefully sooner than later.
More good news: demand for talent is growing and not just for jobs in coding
Check out DAC.digital's Top 10 tech trends for the next ten years:
Datafication of the World—The Internet of Behaviours (IoB)
Artificial Intelligence and Machine Learning
Edge Computing—A distributed computing paradigm
Software 2.0—The future of programming
Blockchain—Digital currency, digital trust
Quantum computing and computing power—the next big thing
Digital Humans—Life in the Metaverse
Talent Engagement and Retention
Hyperautomation—More than just task automation
Clean energy and tech—Sustainability is critical
Now is the time for women to rise to the challenge and leap over those walls to achieve great things for society and themselves, because as we all know, the challenges are not going away.
At Simon Associates, we help women soar. Perhaps we can help you?
At SAMC, a large portion of our client engagements, coaching and programs are designed to help women find the role models they need across industries, including IT. Our focus is on supporting women as they venture into their own businesses or into corporate positions. As executive coaches, we encourage women to achieve C-suite positions, and we collaborate with female executives to create companies with purpose. We would love to help you with your career path so you can push forward and achieve what you know you can. Contact us so we can get started.
From Observation to Innovation,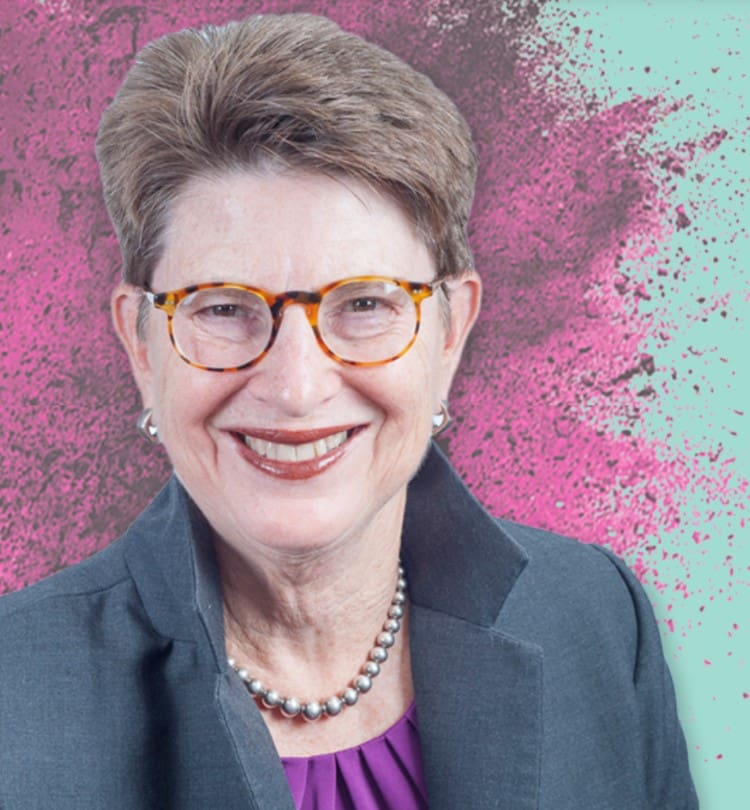 Andi Simon, Ph.D.
CEO | Corporate Anthropologist | Author
Andisimon.com
Info@simonassociates.net
@simonandi
LinkedIn