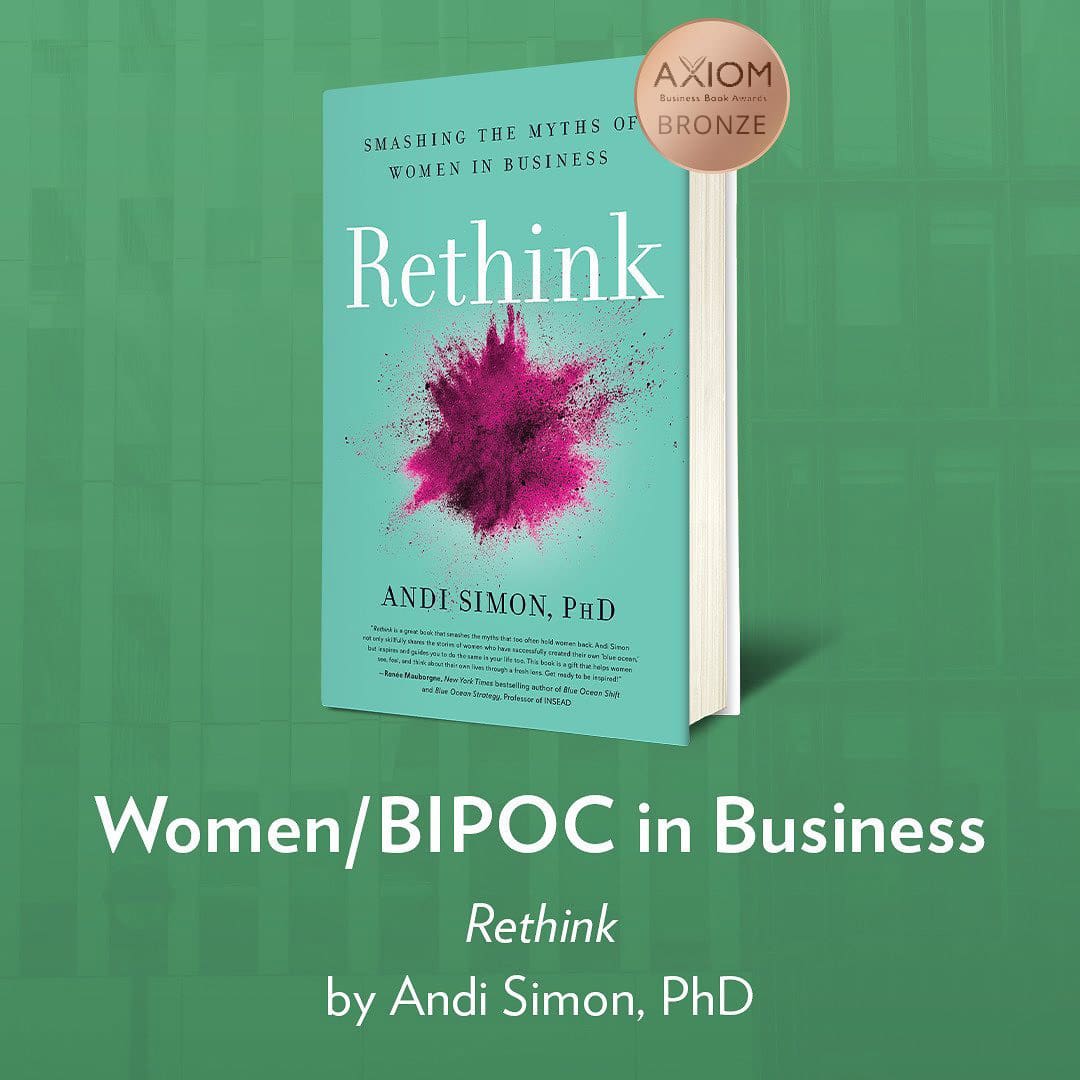 I am thrilled and honored that my book, Rethink: Smashing The Myths of Women in Business, was recently given the bronze award for Best Women in Business Book by Axiom Business Book Awards. (My first book, On the Brink: A Fresh Lens to Take Your Business to New Heights, also won Axiom's bronze award.) Presented in 23 business categories, these prestigious and competitive awards serve as the premier list to help readers discover new and innovative works, says Axiom. Previous medalists include Nobel laureate Robert Shiller, former U.S. Secretary of State Condoleezza Rice and Pulitzer Prize winner Doris Kearns Goodwin. So I'm in good company.
11,000 business books are published each year. Why was mine honored?
If I had to give an answer, I would say because it is time. Everywhere, here in the US and around the world, women in the workplace are refusing to be held back. They're no longer believing the myths that for so long have said women can't lead, can't inspire, can't make money. They're leaping over obstacles and crashing through glass ceilings, into C-suites and on boards and at the helms of companies. When shut out or passed over or simply ignored, they're starting their own businesses. And succeeding, big time.
Yes, it is time to rethink women in business
This book tells the stories of 11 groundbreaking women, in retail and science and law and marketing and banking and tech, who challenged the status quo, blazed their own trail, and opened the door for others to follow. Now there's no limit to what women can do, all of us, together. Just stand back and watch us.
From Observation to Innovation,
Andi Simon, Ph.D.
CEO | Corporate Anthropologist | Author
Andisimon.com
Info@simonassociates.net 
@simonandi  
LinkedIn