Please join us! Women Business Collaborative (WBC) and Rethink are honored to host our Third Annual Forum, Rethinking and Accelerating Women's Leadership in Business. This highly-anticipated virtual event takes place:
Wednesday, May 17, 2023, 11:00am-2:00pm ET
WBC's goal is to showcase the trends, transformations and innovations that are driving equity across the business landscape. At this half-day event, you'll hear preeminent women and men leaders share with you how they are working to support and accelerate progress for women in business. The forum is organized into three discussion tracks, each with a moderator and a panel of industry leaders and experts.
Track 1: Women Leading the Way
Track 2: Women in the Workforce
Track 3: Corporate Purpose
The forum will begin promptly at 11:00am with opening remarks from Gwen K. Young, Women Business Collaborative CEO, and Lynn Born, WBC board member.
I know you will love the women on all of the panels, and take away valuable ideas you can use in your business. I will host the panel on Women Entrepreneurs, one of my favorite topics, part of Track 3 from 12:55-1:40. I look forward to seeing you!
Here's the agenda: 
OPENING REMARKS  (11:00-11:15am) 
Gwen Young: CEO, Women Business Collaborative
 TRACK 1: WOMEN LEADING THE WAY
Panel 1: Leadership in the C-Suite: Pathways to the C-Suite Report
(11:15am-12:00pm)
What are the pathways and new roles, and what is the status of the "sponsor"?

(Moderator) Dara Klein: Managing Director, Kaplan Partners
Subha Barry: CEO, Seramount
Tiffany Douglas: SVP, Global Women's Initiative and Underrepresented Talent, Strategy Executive, Bank of America
Dr. Velma Deleveaux: Managing Partner, Veaux Solutions, LLC 
Panel 2: Women Leading Boards (12:05-12:55pm)
Latest state of play in board diversity, board leadership, cyber and risk expertise, the importance of board leadership in building equity, and diversity and inclusion.

(Moderator) Ana Dutra: CEO, Mandala Global Advisors
Anne Alonzo: Board Director, Potlatch Deltic, Feeding America
Dan Hesse: Board Director, Akamai, WBC Board
Marta Newhart: Board Member, Page Society, Special Olympics
Panel 3: Corporate Tech Executives Leading the Way (12:55-1:40pm)
What it takes to become a leader in tech, and how tech is changing
the leadership landscape.

(Moderator) Tali Bray: EVP, CIO, Financial Services Innovation, Product Strategy and Development, People Strategy, Sustainability, Wells Fargo
Joyce Brocaglia: Founder, Executive Women's Forum
Gina Papush: Chief Data Analytics, Bristol Myers Squibb 
 TRACK 2: WOMEN IN THE WORKFORCE 
Panel 1: Companies Adapting to a Changing Workforce (11:15am-12:00pm)
What are companies doing to adapt to the realities of 2023, what can we do to
lead adaptation, and how can we help women in the changing workforce?

(Moderator) Shandrilya Lewis: Founder, The Brand Exec
Carla Grant Pickens: Vice President HR, IBM Consulting, Global Operations, Platforms and Delivery, IBM
Kimberly Saxton: CEO, Tech Pacht
Ashley Walvoord: Director, Performance, Assessment and Careers, Verizon
Panel 2: Building Engaged Employees (12:05-12:55pm)
What companies are doing to build employee engagement in a COVID-altered era. Also, engagement and the virtual world.

(Moderator) Shannon Bayer: Vice President Revenue, Linkage, Inc.
Lisa Genovese: President, Bottom Line
Dr. Rachel-Yvonne Talton: Founder and CEO, Synergy
Eliana Nunez: Chief Diversity Officer, Cigna
Walton Price: Global Head of Diversity, Equity and Inclusion, Collins Aerospace, RTX
Panel 3: Entrepreneurs Building Business (12:55-1:40pm)
Access to capital for entrepreneurs, how women are leading the way building
businesses, and women of color entrepreneurs.

(Moderator) Andrea Simon: CEO, Simon Associates Management Consultants 
Kelly Kolar: President and founder, Kolar + Kolar Experience Institute
Theresa Harrison: Founder and President, George Street
DeLisa Guerrier: Co-founder, Managing Partner, Storyville Gardens, Guerrier Development
 TRACK 3: CORPORATE PURPOSE 
Panel 1: Leading Through Talent (11:15am-12:00pm)
Focusing on DEI in leadership, employee engagement, and pay equity.

(Moderator) Khalil Smith: Vice President, Inclusion, Diversity and Engagement, Akamai Technologies
Paz Beatty: Director of Leadership Diversity, AT&T
Lauren Herring: CEO, Founder, Impact Group
Panel 2: Commitment Through Your Brand (12:05-12:55pm)
Stating goals, being "out" on issues, measurement and supplier diversity.

(Moderator) Sharon Reynolds: President and CEO, DevMar Products and the DevMar Family of Companies
Jenifer Johnson: Director, Enterprise Associate Experience, Dealer Tire
Lauren Tilstra: Chief of Staff and Executive Director, Strategic Communications, Verizon
Jetheda Hernandez: Senior Director, Strategic Partnerships and Programs, National Minority Supplier Development Council (NMSDCHQ) 
Panel 3: Community Impact (12:55-1:40pm)
Social impact, and the destination of funds.

(Moderator) Jose Zeilstra: CEO, Gender Fair
Melissa Filipatos: Vice President, Channel Partnerships, Strategic Alliances, and Reseller Programs, Grainger
Earl Newsome: CIO, Cummins
Adam Bliebtreau: Chief Marketing Officer, ASGN
CLOSING REMARKS (1:40-1:50pm)

Edie Fraser: Board Chair, Women Business Collaborative


Sandra Quince: CEO of Paradigm of Parity and Strategic Advisor to AceUp
All of us at WBC and Rethink look forward to seeing you Wednesday, May 17th! You don't want to miss the conversations, innovations and game-changing ideas. And bring along your colleagues, friends, and everyone helping propel women forward.
I can't wait to see you there!
From Observation to Innovation,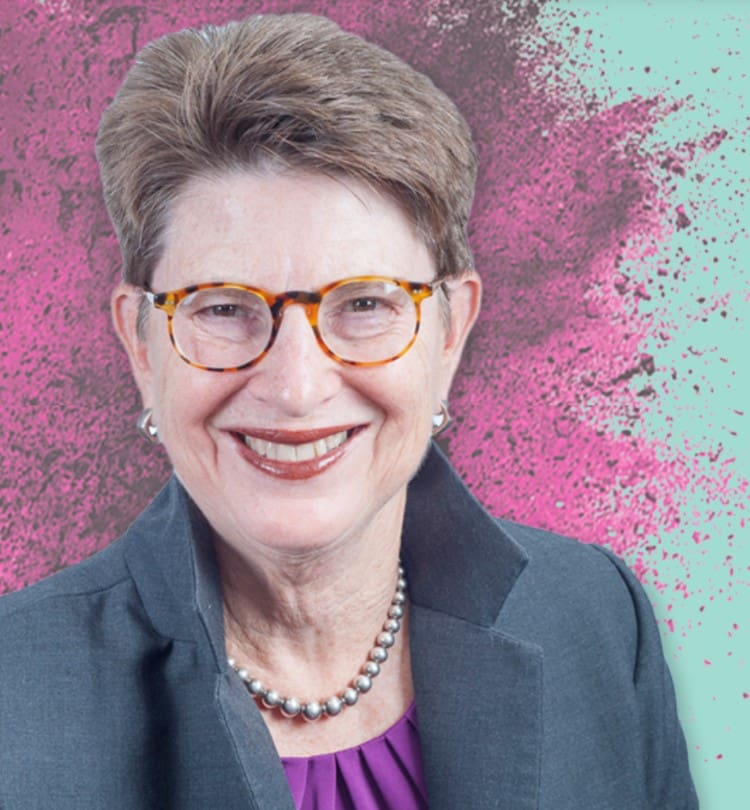 Andi Simon, Ph.D.
CEO | Corporate Anthropologist | Author
Andisimon.com
Info@simonassociates.net
@simonandi
LinkedIn