At Simon Associates Management Consultants, we find the steady downloads of our power points and white papers on Innovation Games totally unexpected. Apparently, the challenges of coming out of the pandemic seem to have accelerated the interest in innovation, and as a result, Innovation Games have become in high demand. But you might ask, what are Innovation Games? Should you try them yourself? Do you need a professional's help, someone like us? Let's begin at the beginning.
We became trained in Innovation Games in 2011 in Brussels.
At the time, the program, and founder Luke Hohmann's book on which it was based, were exactly what we needed to help our clients see things in new ways, and by so doing, begin to change. Since then, we have used Innovation Games in many different ways to help clients across industries understand and then implement change. We have used them in all types of companies, big and small, for-profit and not-for-profit, across the globe, in person and even remote.
It all started on a plane.
I was on a flight from Flint, Michigan to Chicago, sitting next to a man who was talking to me about this great time he had had at the GM plant there. He had been trained as an Innovation Games facilitator and had been playing the games with the GM folks. They had particularly engaged with the game "Remember the Future," but also loved "Speed Boat" and "Prune the Product Tree."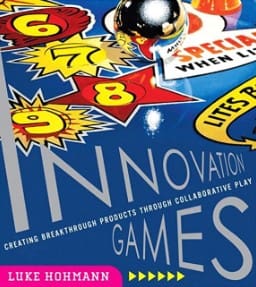 You, like me, are probably asking, what are those? Well, the fellow told me all about another Michigander, Luke Hohmann, who had written a book called Innovation Games: Creating Breakthrough Products Through Collaborative Play. When Hohmann had been in the software engineering industry, he developed this unique approach of using games to help engineers better solve their design problems.
My curiosity was piqued, so I bought the book and called Luke. I thought I could engage him to work with my client, a safety-net healthcare institution in Michigan which I had been working with to help change its culture and rebuild its reputation and brand story. I thought Innovation Games could help them rethink their image and redesign their positioning in the market. This healthcare institution is actually the subject of a chapter in my award-winning book, On the Brink: A Fresh Lens to Take Your Business to New Heights, if you would like to read more about its transformation.
Innovation Games sounded like an approach my clients would enjoy and that my consulting firm could leverage with new clients, so my husband Andy (yes, we share the same name) and I headed off to Brussels to spend several days training on Innovation Games with Europeans. The training itself was such an experience. The others in the group could speak several languages, while we only had English. Their ideas spanned a much broader spectrum of life experiences than ours, and we realized that the methodology had a richness that could free up ideas in very different ways. And of course, we also enjoyed our time in Brussels and the surrounding area. Nothing like great mussels, fries, beer and chocolate to balance the learning we were doing!
So, what are Innovation Games?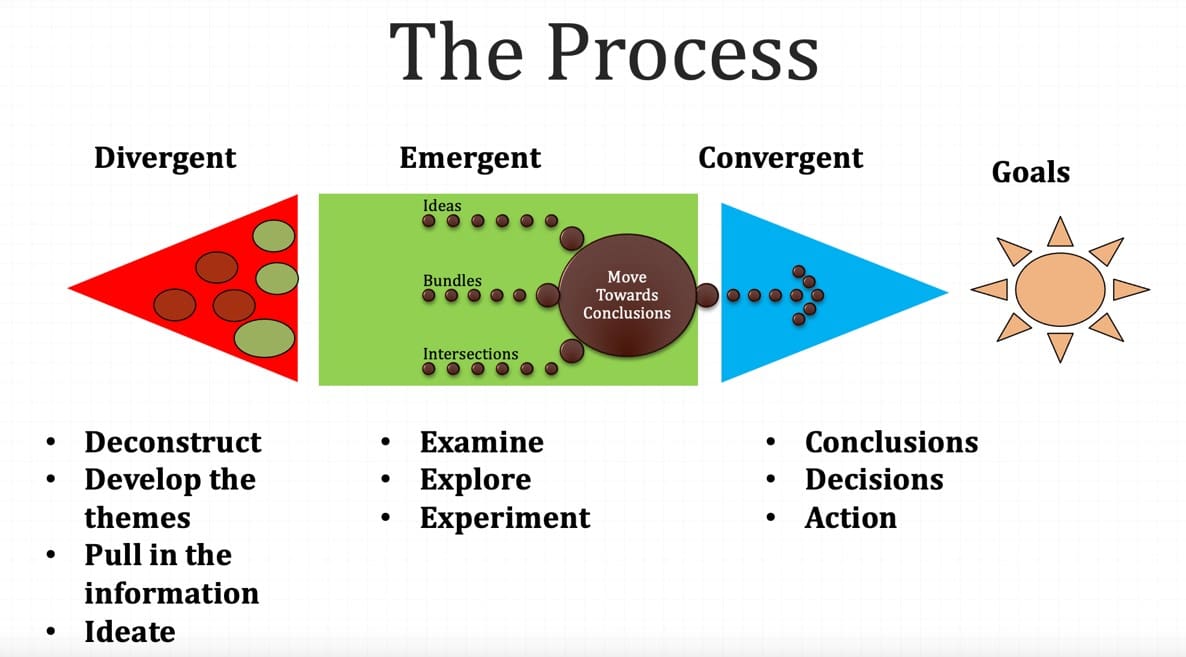 What we learned was that discovery is a process. It is not about an individual sitting in a room and imagining new ideas. Rather, as we know as anthropologists, humans have evolved and adapted because of how we can see, feel or think in new ways through our collective brains. It is through sharing ideas that new ideas emerge. There is wonderful research that suggests that the more ideas you have, the more likely you will have "big" ones, and they come at the intersections of those ideas.
Games free up your mind and stimulate your creativity so you can find fresh ideas and innovative solutions.


The process of "serious play" not only allows participants to arrive at breakthrough ideas, accomplish goals faster, and strategically re-think the future of your company by helping you:
Imagine better solutions
Create market-ready innovations
Test marketable solutions
Discover new trends
Shape and manage workloads
Prioritize new features or projects
Better understand the strategic issues in your industry
"Reverse Everything"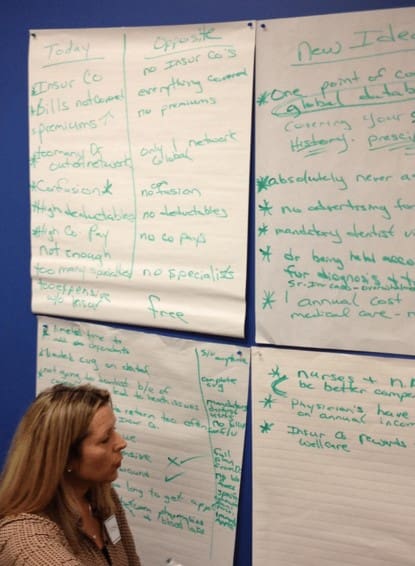 Some games like "Reverse Everything" are designed to help you leave behind what you know today and think about what could be in the future, generating an abundance of ideas through the minds of a group of people. Participants learn that they too can have great ideas and can safely express them while building off each others' ideas. Here is how it works:
List all your assumptions about your company today.
Reverse each assumption.
Ask yourself how to accomplish a goal with new ideas.
It's not about changing your mind. It's about finding other possibilities that exist and making different choices.
Participants are free to develop the most ideas with the least constraints
"Build a Better Product Box"
Other games help you take those ideas and combine them into a new model of reality. "Build a Better Product Box" is one we enjoy using, as do our clients. One of the original 12 games that started it all, this exercise helps you identify the most exciting features of a product or service. 
The game begins by asking participants to imagine that they're selling their product at a trade show, retail outlet or public market. We give them a few cardboard boxes and ask them to literally design a box that represents their product or service. They can illustrate it with key marketing slogans, tag lines or photos that rerepresent what they're trying to sell, distilling ancillary attributes down to its essence. When they're finished, we pretend that we're a skeptical prospect and we ask them to "sell" their box to us and their customers. Which person sells the best? What does the group learn about their product or service when they have to represent it as a box?
"Prune the Product Tree"
There are other games we love to use, but we often pull these ideas together as we "Prune the Product Tree." This game allows us to establish priorities because all events are not doable at once, nor do they all have the same value to the organization.
"Remember the Future"
Getting to the action part is never easy, but "Remember the Future" is a backward-planning approach that works well to help people see where they want to go by seeing how they got there.
Here's a podcast by Andy and me explaining how in this post-COVID world, Innovation Games can really help you re-think, re-create and soar. Click below to listen.


And here's a video that more fully explains Innovation Games and how to use them for your
organization
In the next blog in this series, I will share some client stories so you can better understand how games can be used in different types of workshop settings. Often, these workshops are based on other subjects, such as "How to Make Change Your Friend" or, for a plumbing design firm client, "How to Make Build A Better Kitchen Sink."
Serious play to do serious work, seriously!!
We would love to tell you more about how Innovation Games could help your company "see, feel and think" in new ways and convert those new ideas into effective, profitable innovations. Since all Innovation Games can be customized and combined in different ways, you might find it helpful to let us guide you in your decision process when you're choosing games to address your specific challenges. To learn how Innovation Games could jump-start new solutions for your company, please contact us. We look forward to hearing from you.
From Observation to Innovation,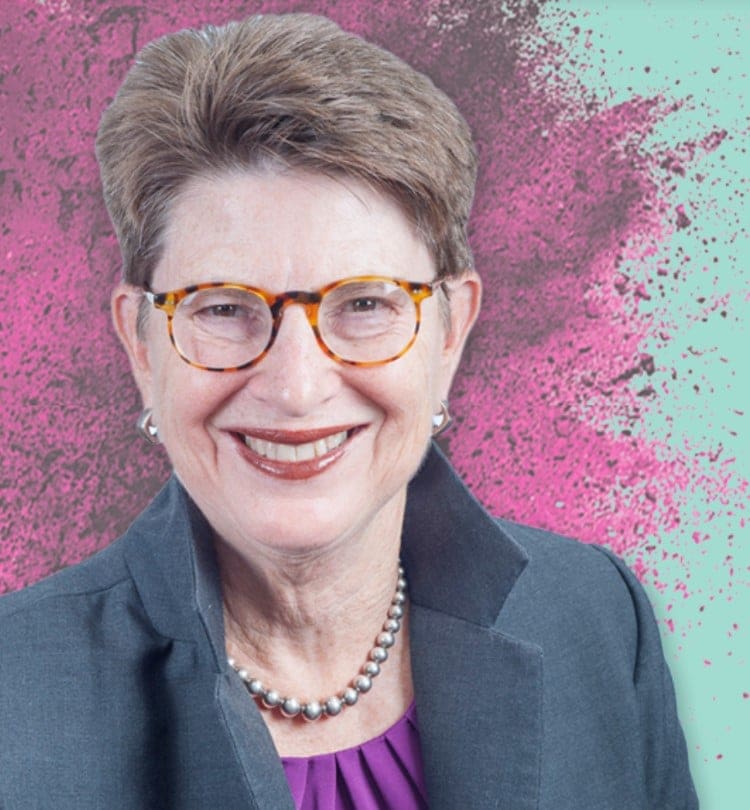 Andi Simon, Ph.D.
CEO | Corporate Anthropologist | Author
Andisimon.com
Info@simonassociates.net 
@simonandi
LinkedIn