"Healthcare Innovation: Trends From The Trenches" Begins A New Season Addressing Patient Experience Problems – A Hot Topic Given Intense, Post-Reform Competition Among Hospitals
PR Newswire
NEW YORK, Sept. 3, 2014
NEW YORK, Sept. 3, 2014 /PRNewswire-iReach/ — Simon Associates Management Consultants (SAMC) will kick off the second season of its very well-received webinar series, "Healthcare Innovation: Trends From The Trenches," with a vital topic – providing the highest quality patient experiences to retain current patients and recruit new ones, on Sept. 19 at Noon, ET.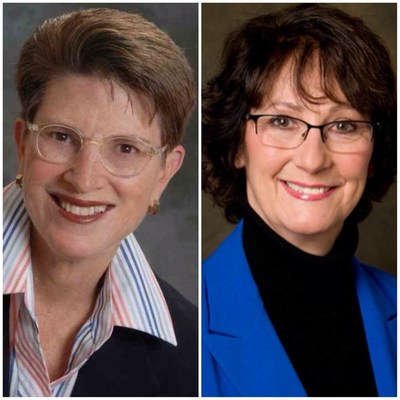 Entitled "5 Ways To Solve Your Patient Experience Problem…And Why You Need To Do It Now!," this webinar will be hosted by Andrea Simon, Ph.D., SAMC's founder and president, and featured speaker, Kris Baird, RN, BSN, MHA, president/CEO of the Baird Group, and an advisor to the National Health Service Corps.
Simon, an anthropologist and former hospital executive, created this webinar series to help healthcare professionals better manage all of the changes they confront daily. She asked Baird to join her for this webinar, as Baird has penned several best-selling books on optimizing the patient experience and is widely recognized as one of the nation's top experts.
In this informative and interactive webinar, Baird will describe five ways to use medical "mystery shopping" to improve patients' experiences, how to recruit and retain new patients, how to learn what patients are truly thinking and telling others, and finally how to become current and future patients' medical facility of choice. To register for this webinar now, click here.
"Given the massive post-reform changes across the U.S. healthcare landscape, capturing more intelligence on how your patients view their experience and how they convey it to others is vital to your organization's growth and survival," said Simon. "We are delighted to have Kris as our guest speaker for this webinar. As she'll tell you, competition is fierce for all patients, so impressing them while they're with you is paramount."
CEOs, CNOs, COOs, marketing executives, service line directors and managers, as well as medical practice administrators are encouraged to attend the free webinar, which will give them broad strategies and time-tested, hands-on tactics they can implement immediately. The format is interactive, allowing all participants the chance to elicit advice for their particular challenges.
"I can't remember a time when hospitals were under the kind of pressure they're under now," said Baird, who has worked in healthcare for 35 years. "By illustrating the ways that they can obtain both positive and constructive feedback from patients, I hope to help our listeners reinforce what's working at their hospitals and repair key issues before they become widespread problems."
Similar to Baird's session, future webinars promise to be both thought provoking and pragmatic. These include: Leveraging Brand, Search & Social for Integrated Marketing Success on Oct. 24; The Ultimate Guide To Healthcare Marketing Metrics And ROI, on Nov. 14; Building a Culture of Innovation in Healthcare on Dec. 12. Each one begins at Noon, ET.
For more information on these webinars and others slated for 2015, please go to www.simonassociates.net.
Media Contact: D. Charles Casto, Casto Consulting, 508-314-3284,chucksudbury@aol.com
News distributed by PR Newswire iReach: https://ireach.prnewswire.com
SOURCE Simon Associates Management Consultants