I am thrilled to announce the upcoming publication of my new book, "Rethink: Smashing the Myths of Women in Business." In it, I share eleven case studies — including my own— of all different types of smart, accomplished women who were told they couldn't be a lawyer, or couldn't start their own business, or couldn't be a geoscientist. Guess what? They did it anyway. They smashed the myths of women in business and they became phenomenal successes.
I wrote this book, my second, because I feel it's time for women to rethink the journey they're on, what they can do or can't do, and their relationship with men. I recently got to talk about my book with Craig Gibson of Hometown Living on WSBT, who was a delight. You can watch and listen to our conversation by clicking on the image below.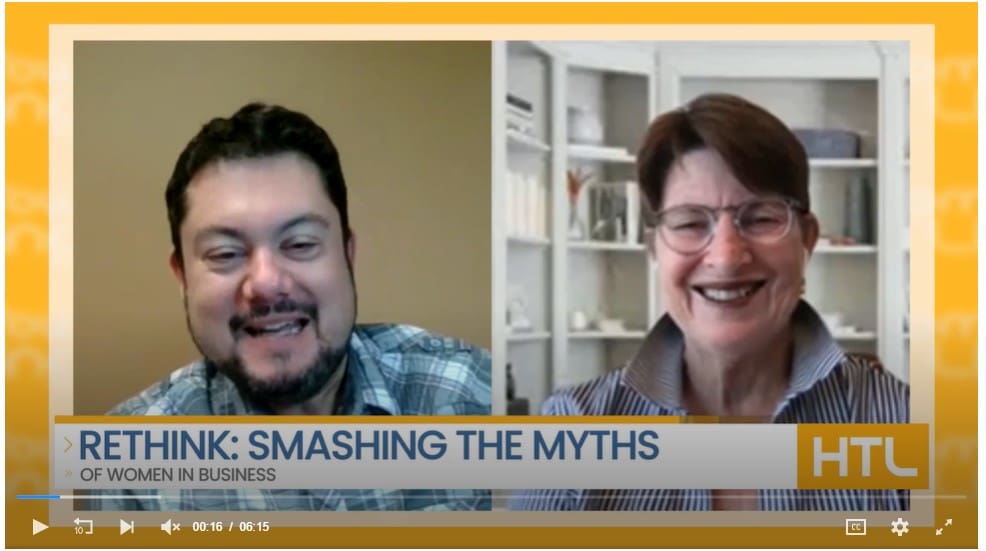 How can you get my new book?
While you might think it's early for pre-orders, don't wait. My book comes out in January 2021, so please reserve your copy here.
And here's how to get my other award-winning book, "On the Brink: A Fresh Lens to Take Your Business to New Heights"
From a medical center facing multiple years in the red, to a rural university battling decreasing enrollment, to an equipment manufacturer whose
award-winning product just wasn't selling, these seven stories of companies struggling to innovate and grow provide crucial insights into how corporate anthropology can help businesses transform themselves so that they can not just survive, but thrive in these tumultuous times. Order your copy here.


From Observation to Innovation,

Andi Simon, Ph.D.
Corporate Anthropologist | President
Simon Associates Management Consultants
Info@simonassociates.net
@simonandi
Don't miss an episode of our On The Brink podcast!
Subscribe now