Corporations have largely remained silent since the leak of a draft opinion suggesting that the U.S. Supreme Court may overturn the landmark 1973 Roe v. Wade decision. The potential loss of what's been a constitutional right for nearly half a century has divided the country and created an uproar nationwide. However, major companies, with some exceptions, have yet to issue any statements on the matter. In some cases, major institutions have even declined comment.  –Fox Business
When asked by Fox Business to comment on the current social upheaval surrounding the potential loss of abortion rights for its article, "How corporate leaders should address Roe v. Wade, according to experts," my response was this: "During times of crisis and change, corporate executives face the most important tests of their skills as thoughtful, influential leaders. However, facing the impending challenge of Roe v. Wade, they have few options, as their organizations and their clients are closely watching their responses."
I went on to say that one way for corporate leaders to handle the controversy would be to bring their organizations together to discuss their positions and enable employees to find respectful ways to differ in how they view a woman's freedom to decide about abortion rights. Or, they can declare their organization's position and — as some companies are doing — support women seeking abortions. Leaders also have a third option, I added: Do nothing. 
I cautioned, though, that either of these three actions has meaning and will have implications for a company's internal and external stakeholders.
But even in these uncertain times, I advised, it's okay for leaders to be humble and vulnerable. They can turn to their employees and say, "I don't have all the answers, but let's talk about it together. I need to hear what you have to say and help you rebuild the comfort you need to confront these changes."
No matter the approach, it's time for leaders to develop better solutions for dealing with upheavals, challenges and change and to engage employees and customers in dialogue.
You can read the full article here.
Social crisis moments such as this one are true tests of how well business leaders have captured the spirit of their employees and the attitudes of their customers.
As corporate anthropologists, we observe as our clients try to figure out effective leadership in times of crisis like this one. Leaders are supposed to be sensitive to their staff's differing perspectives and points of view, yet they cannot assume to know what people are feeling. In this case, if Roe v. Wade is indeed overturned, some employees might be overjoyed while others might be horrified. Yet they all work for the same company. This is tricky.
The New York Times has also weighed in on the issue
Some companies have already made it clear they won't sit on the sidelines, especially in states, like Texas, that have passed laws banning abortions after six weeks. Citigroup, Apple, Yelp, Levi Strauss, Amazon and Tesla have announced plans to pay travel expenses for employees who have to leave their state to find an abortion provider. Last year, Salesforce told its employees in Texas that it would resettle them elsewhere after the state passed its restrictive abortion law. Bank of America's chief executive, Brian Moynihan, told CBS News on Wednesday that, in his view, Roe v. Wade was "settled law." He added that the company would meet with employees to decide on a course of action.
–DealBook, Joe Nocera, May 7, 2002
Leaders and their followers are humans who are most comfortable when there is certainty and stability.
The times are fast-changing, and that elusive state of things, stability, might not be back for a long time. Instead, this is a time to develop better solutions for dealing with upheavals, challenges and change, engaging employees in the dialogue, and including customers in the debate.
Leaders, you may be in the midst of this crisis in your own company.
Don't waste it. Seize the opportunity to better define your company's position on social issues like this one and to connect with your employees, your customers and the public. Remember, they are looking to you. Don't disappoint.
From Observation to Innovation,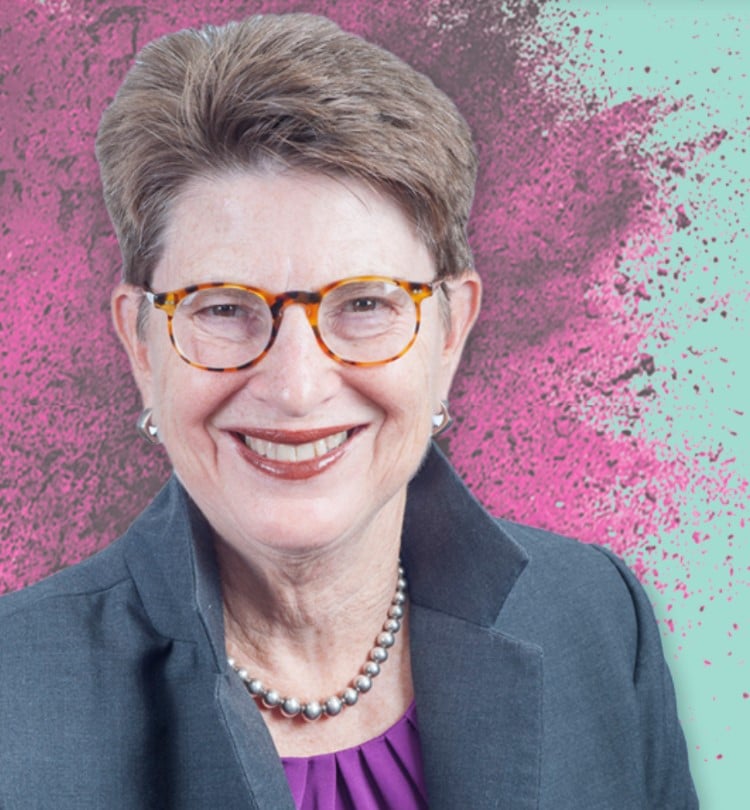 Andi Simon, Ph.D.
CEO | Corporate Anthropologist | Author
Andisimon.com
Info@simonassociates.net 
@simonandi
LinkedIn