The feedback I've received from my last Hospital Impact post has been truly astounding. Clearly, on the topic of physician burnout, we've touched a nerve. Here's just a sampling of the comments:
"This is a critical, growing problem and one that should be given immediate attention." —Michael T
"We need to look at physicians as being an overextended precious resource and focus not on just telling them what they need to do but to take a proactive role in engaging them around the values of best practice care." —Alan R
"We are all trying to do more with shrinking resources and it reaches a point of overkill too easily. Nursing and medicine are noble professions, but not if they erode life's passion and job." —Dianne
So what to do about this growing, global problem? In my search for solutions, a follow-up FierceHealth blog emerged.
The solution to physician burnout often lies in reducing stress
Burnout is a healthcare professional's occupational disease. And like any disease, it must be recognized early and treated.
An article in Occupational Medicine advises "early identification of this emotional slippage is needed to prevent the depersonalization of the provider-patient relationship." Suggested prevention and treatment methods of this "emotional slippage" include:
greater job control by the individual worker
group meetings
better up-and-down communication
more recognition of individual worth
job redesign
full orientation to job requirements
availability of employee assistance programs and flexible work hours (particularly now that so many women have double home-work careers)
As a corporate anthropologist, what I found most interesting are the article's wellness-related suggestions for burnout prevention:
health insurance coverage for mental health and chemical dependency care
family leave policies so that conflicts between home and work can be resolved
informal staff and family events such as picnics, retreats or potluck suppers
and most importantly, encouraging away-from-the-examining-room activities such as walking or jogging on hospital rooftop tracks, swimming, and even music therapy and meditation
But here's an alternate view: Combat burnout by promoting professional fulfillment
But this is not the only way to look at the problem. I found a contrasting article, also from The Atlantic, that offers a different solution to the physician burnout problem.
"Unfortunately, individuals and organizations often respond to burnout by recommending coping strategies focusing on the reduction of stress. While reducing stressors in the work environment may offer real benefit, it does not get at the problem's real roots. Instead of merely reducing the bad in medical practice, we need to enhance the good," it advises.
Therefore, to enhance fulfillment and quality of work, it is necessary to focus on the work itself.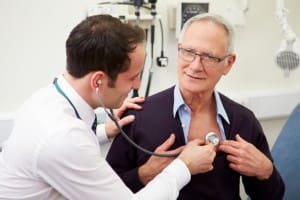 In the case of medicine, do physicians recognize what they find most fulfilling? What does their best work look like?
Are they making full use of their knowledge, skills and innate abilities? Are they growing and developing as human beings? Do they feel that they are making a real difference in the lives of their patients and communities? If not, burnout is practically inevitable.
Good news: Today's crop of doctors seems better able to cope
Even though burnout is a very real problem in medicine today, the situation is not all bleak. "The current generation gets it completely," Brandt says in the aforementioned Atlantic article. "Wellness is common vernacular for trainees now. In the past, you'd be considered weak if you discussed your fatigue or needs. Now, it's understood that the best way to take care of your patients is to take care of yourself."
Truer words never spoken.
To read my FierceHealth blog in its entirety, click here.