WOW! That's how I sum up the 4th Annual Women Business Collaborative (WBC) Action for Impact Summit which took place September 21 and 22. Over the two days, I was amazed at the quality of the speakers and panels, and the excitement and energy that were so evident. From using data to achieve DEI, to rethinking your hiring, to "The Talent War is over and talent has won," there was so much to absorb and apply to your business, your career, your life. If you missed it, the links to all the talks are below. Enjoy, and please share.
Here are my top takeaways:
Diversity is a decision. Make it intentional.
You are going to have to rethink your talent because the future is changing.

Young people are looking for places where they can earn a living, have interesting work but also have a purpose, and it is coming out loud and clear. They are asking about the purpose of the company beyond the workplace.

Clients are looking for diversity in the management team and vendors are doing the same.
Hire for skills, not degrees, not experience, because you are going to have to reskill your talent in the next few years anyway. 
"The Talent War is over and talent has won."
Collaboration is growing as a way of growing the business. Whether it was in Alex Jung's session or those of others, people are realizing that co-creating is far more exciting and generative than trying to do it all alone.

 

Data, data, data. It's everywhere and the core to everything.

You can manage what you measure if you can measure it.

With AI and machine learning, we can measure anything today. And it is more than just measuring gender and racial equity or bias, it is fixing it. Even America's heartland is using data to bring about workforce equity, starting out with 50/50 men and women employed, hopefully at the right job levels. And Allison Oman's non-profit JUST Capital is researching and providing data on what our society is looking for and what they want: purpose-driven companies.
Shelia Johnson, Founder and CEO of Salamander Hotels and Resorts, had a great insight: You have a melody in your mind, and so does everyone else around you. Listen to each other's melodies to form an orchestra.
The Academy Award-winning actress

Geena Davis

, also Founder & Chair of the Geena Davis Institute on Gender in Media,

spoke about her push to get screenwriters and scripts to balance men and female characters

, their lines of spoken dialogue, and ethnic and racial diversity. Her new AI tool is doing that and is pushing the film industry to finally achieve gender balance and give women the parts they deserve.
My wish is to hear someone talk about something beyond maternal leave. Women need support for their child-raising years and for their parent-caring times as well as just giving birth. But women will always find a way, and will create business environments where women can flourish, and so can the business.
Another great woman I loved was Roz Brewer, the CEO of Walgreens. She really understands how business is the community, and it is only together will we have great ones.
"Bet on yourself."
"Control your attitude. It is the only thing you can control."
The talks, panel discussions and awards:
DAY ONE
DAY TWO
It's true: We are #fastertogether
Equal position, pay and power are possible for all business women. In fact, they are not just possible. They are happening NOW. I urge you to join the movement!
From Observation to Innovation,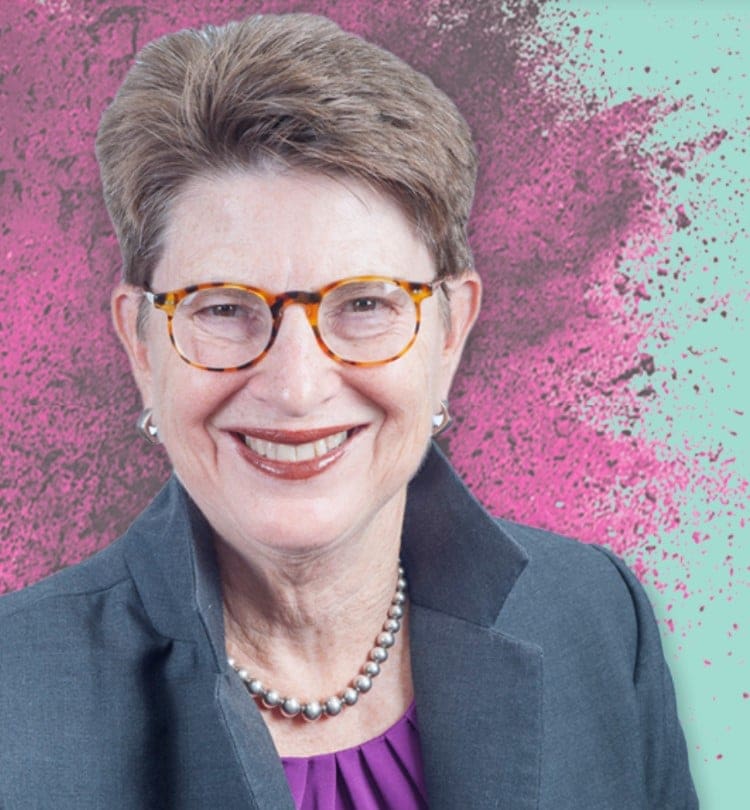 Andi Simon, Ph.D.
CEO | Corporate Anthropologist | Author
Andisimon.com
Info@simonassociates.net 
@simonandi
LinkedIn