Our weekly podcast, On The Brink, was recently ranked among the top 10 futurist podcasts by TAFFD, an organization focused on "providing a transdisciplinary awareness about the future." This made us wonder, what is futurism? What are we doing at SAMC to share with others what's coming next? And, how do people actually understand the future?
Deciding to delve into this topic further, like many of you we Googled "What is a futurist?" Here's what we found, from futurist.com: "A futurist is someone who studies and researches probabilities for the future empirically or scientifically."
A futurist is also defined as someone who:
Forecasts the future, using quantitative and qualitative means
Imagines the future, using primarily intuition and writing skills
Creates the future, using techniques of planning and consulting
Wow! That's exactly what we do at Simon Associates for our clients: help them accept, prepare for and adapt to change. In other words, see what's coming and get ready for it now, rather than wait for a crisis to hit and be left scrambling. Who knew we were futurists!
We'd like the share the stories of 3 others we've interviewed who are obsessed with the future, see it coming and are excited about what's next
Sam Radocchia
As her website declares, Sam Radocchia is at the intersection of emerging tech and cultural trends. Sam and I are both big fans of the huge array of new technologies that are emerging today, especially blockchain, the Internet of Things and Artificial Intelligence. We talk about these and a lot more over the course of two podcasts, which you can listen to here and here.
In addition to emerging technology, Samantha is deeply passionate about Future of Work, Future of Production, Future of Community, and sustainability, not just in respect to environment, but in business. She writes these ideas in her blog "Radical Next Ideas" and her new book, "Bitcoin Pizza: The No Bullshit Guide to Blockchain." I urge you to check out both!
Byron Reese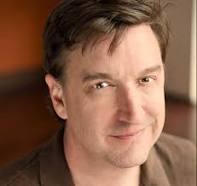 Do you wonder what the future holds for all of us, what's coming next? With AI, machine learning, robots, autonomous vehicles, blockchain, Internet of Things, and all the changes coming in the way the different generations and cultures think, it's a lot to take in. In our recent podcast, futurist-technologist-entrepreneur Byron Reese helps us sort it all out.
Byron contends that the past and the future are deeply connected, and that if we don't look back, we'll have a much harder time understanding where we are going, something he examines in his new book, "The Fourth Age: Smart Robots, Conscious Computers & The Future of Humanity." An important read, and I highly recommend it.
Jared Tate
Jared Tate has been called a long-term visionary and a technological genius, and after interviewing him twice for On The Brink, I agree. To hear our first conversation in June 2018, click here. For our follow-up interview in March 2019, click here.
In 2013, Jared founded DigiByte, the world's longest, fastest and most secure UTXO blockchain. The next year, he launched DGB's genesis block to create a better cryptocurrency. Years before many of us, Jared recognized that blockchain is the wave of the future. Today, it's quickly infiltrating every kind of human interaction, from paying your taxes to booking vacations to determining the safety of the food you eat. Are you ready for blockchain, the new way of doing things? You should be, because it's not coming, it's here.
Want to learn more about how to prepare for the future? Check out these blogs and podcasts:
Is your business ready for the future?
Do you know how to sustain growth in changing times, before there is a crisis? At Simon Associates Management Consultants, we specialize in helping organizations change, grow and thrive amidst today's fast-changing times. Is your company on the brink of being left behind? We can help change that. Please contact us.
From Observation to Innovation,
Andi Simon, Ph.D.
Corporate Anthropologist | President
Simon Associates Management Consultants
Info@simonassociates.net
@simonandi
Don't miss an episode of our On The Brink podcast!
Subscribe now