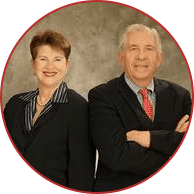 Dr. Andrea Simon, Ph.D. and Andrew Simon, MBA, partners in marriage and also in Simon Associates Marketing Consultants (SAMC), were recently featured in an in-depth interview with IdeaMensch, a website for and about entrepreneurs.
Throughout the interview, these two powerhouse marketers and idea-generators share their philosophies about Blue Ocean Strategy®, Innovation Games®, ethnographic research, corporate culture change, the importance of start-ups having sufficient working capital, the current trend that most excites them, and even their choice of business hero who transformed society. It's a fascinating look at two passionate, committed entrepreneurs who enthusiastically live life looking forward, never backward.
To read the IdeaMensch interview in its entirety, click here.
Andrea Simon PhD, corporate anthropologist, is the founder of Simon Associates Marketing Consultants (SAMC), a consulting firm specializing in helping businesses change. SAMC's team of experts specialize in business change management, from building new businesses to bringing innovation and culture change to firms that have become "stuck." For more information please visit the Simon Associates Management Consultants website, and Andrea's blog. And for the latest Business Change Management news, follow Andrea on Facebook, Twitter and LinkedIn.
Andrew Simon, MBA is a Partner at Simon Associates Marketing Consultants (SAMC) and Director of SAMC's new business development, with proven experience in start-ups and turn-around opportunities. An Innovation Games Facilitator™, Andrew specializes in guiding new businesses through successful stages of development. He founded Questar Assessment Inc., a K-12 education assessment company, where he served as CFO, CEO and Chairman. Andrew also has particular expertise in helping companies adapt to change so they can succeed. To read Andrew's blog, click here.