I recently had the pleasure of being interviewed by ConstructechTV host Peggy Smedley about blockchain and its implications for the construction industry. It was such an interesting conversation that I want to share it with you :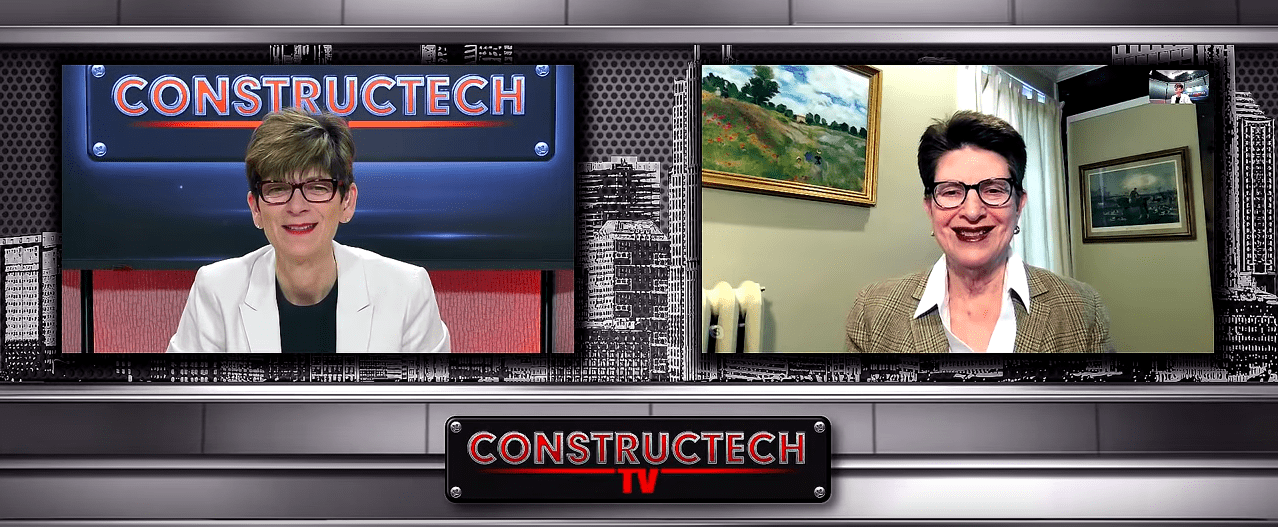 Blockchain: much more than a trend

As I tell Peggy, blockchain is not a passing fad. Its where the world is moving, whether it's building buildings or securing our food supply chain or paying our taxes. A report from International Data Protection (IDC) has projected that global blockchain spending will reach $2.9 billion by the end of 2019, nearly doubling the $1.5 billion amount spent in all of 2018. That's a tremendous increase in just one year, clearly indicating that something big is going on.
Possibly nowhere is the power and potential of blockchain more evident than in the construction industry. As more and more companies recognize that blockchain is the most secure way to make transactions, more are adopting it, from general contractors at the beginning of a project to buyers and sellers of the finished property.
No matter what industry you're in, I urge you to take a listen to this conversation
You'll come away understanding the enormous benefits of blockchain, revolutionizing the efficiency and security of just about everything we do. You'll also learn that as technological innovations come at us faster and faster, businesses of all stripes need to jump on board or be left behind. Enjoy.
Want to know more about blockchain? Here's how to get up to speed.
We've written a number of blogs on the subject which you can access here
We've also produced several podcasts:
Ready for blockchain to revolutionize your business? Contact us.
As we tell our clients, blockchain is not coming, it's here. And although it's still in its infancy as far as worldwide adoption, now is the time to understand its potential for you and your business. The first step is to rethink your business strategy, something we at Simon Associates Management Consultants can help you with. As serial entrepreneurs, we specialize in helping organizations like yours plan for the future by capitalizing on innovations like blockchain. Contact us, and we'll help you create the kind of innovative solutions that will help you and your business soar.
From Observation to Innovation,

Andi Simon, Ph.D.
Corporate Anthropologist | President
Simon Associates Management Consultants
Info@simonassociates.net
@simonandi
Don't miss an episode of my On The Brink podcast!
Subscribe now