Are you struggling to find the "next big idea?"
Have sales started to slow the way you have always sold your products or services?
Are your clients changing – and forgetting to tell you about how their needs are changing?
Maybe you have a new product that just isn't selling well?
Maybe a little corporate anthropology could help!
Let me tell you a client story to show you how it might work for you. Michael Coulton was General Manager of Benjamin Obdyke, a marketer of products for home building: Hydrogap and Ridge Vent and other powerful products that had done really well before the 2008 Great Recession — your remember when!
Then of course the entire market collapsed and they had to rethink their business, rather fast. Could a new strategy help? Perhaps they needed some corporate or business anthropology to help see, feel and think in new ways about how to adapt to the changing housing market?
You can find more about them in my new book, "On the Brink: A Fresh Lens to Take your Business to New Heights" and on their website www.benjaminobdyke.com.
Watch our video to learn more or read on!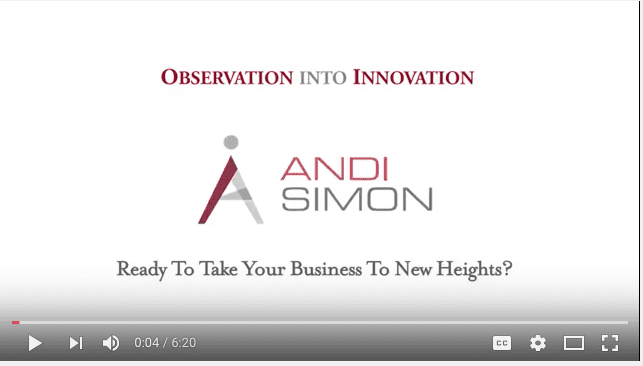 Let me continue their story…
Obdyke sold exceptional roofing and house wrap products for new home building. They had the products to help contractors "build better." HydroGap® Drainable Housewrap were among the newest moisture management products from Benjamin Obdyke. As they would tell you: "This product allows construction professionals to Build Better™ by effectively eliminating excess moisture, thereby preventing the damaging effects of mold and rot. Its patent-pending one millimeter spacers allow at least 100X more bulk water to drain from a wall versus standard housewraps."
Large competitors such as Typar ® by Avintiv and Tyvek ® by Dupont really dominated the market for large new home building construction. Obdyke had segmented out a niche of those builders who were renovating or building new homes with a higher quality expectation on the part of the homeowners. They had done very well before the 2008 recession. When we met them they were coping but not growing with the post-recession housing collapse.
How to regain and sustain growth?
To do some visual exploring, a little corporate anthropology, we went out with the sales folks and the leadership from Obdyke. We like to take our clients with us to listen to what their customers and non-customers were dealing with. That way they can begin to hear what customers and others are talking about, the stories they are sharing about their challenges and the pain points that they only wished someone could help solve.
These were the things that might open up possibilities for them. It is far better to be out there with us doing the observational research, not just listen to the consultant's observations.
We met with their distributors and listened to them talk about their business. Where did our product fit into their growth strategy? How were they adapting to the housing recession? Where were there spots of opportunities emerging?
Possibilities started to pop up in a lot of different places.
A recurring theme, an area they each talked about was the growing demand for flashing and other products used for stucco remediation projects. Across the region and nationally, homes built with stucco had developed mold between the wood and the stucco. Many of the contractors who used to build new homes were now busy with stucco remediation projects.
After several of these culture probes and listening sessions we walked out and I asked the head of sales and the CEO — What about stucco remediation? Couldn't your Hydrogap be of use to those stucco remediators, many of whom had been Obdyke customers when they were building new homes before the recession hit.
"Well, we don't sell to that masonry market," said the head of sales. But why I asked? Couldn't your house wrap be a perfect solution to eliminate the moisture buildup between the wood and the stucco? "Well, it could but we don't sell to that industry," was the response.
Oh well. We could have left it at that. When we went back to talk with the General Manager about this little dot in the puzzle, he said: Well we really could sell into that market. He knew that his product could really help them reduce future mold build up by removing the moisture between the house and the exterior.
Next we knew, that GM had a stucco assessment done on his home and discovered that he too had the mold. In the process of a little anthropology as a participant observer he learned a lot about the process that was going on to open this stucco remediation market up for his company and its house wrap product.
It turned into an entirely new market development strategy for the company. The company had a great marketing person who then built a new website to sell their new stucco-specific product to the contractors, and to educate the home owners how to make sure their stucco remediation had the right moisture removal shields-theirs-on the homes before new stucco was put on or they would be doing it all over again in five years.
Why wasn't stucco remediation already a part of their "Build Better" Brand?
What was never very clear to me was why they weren't already looking at growth areas, such as stucco remediation instead of waiting for the housing market to recover. The whole concept helped them execute their brand of "build better," where they were leaders in educating people about how to build better.
More to share in "On the Brink"

I tell you a lot more in our book about what we found with Benjamin Obdyke and Michael Coulton, the General Manager, when we used some corporate anthropology to help them "see, feel and think" about their business with fresh eyes. We worked together for well over a year as we helped them find new markets that needed them. Again and again, they had thought these new markets weren't important. Additionally we helped they find new distribution channels that they had discounted in the past.
What is so important is that all of this was right around them. As John Seely Brown spoke at the commencement for Arizona State in June 2015: "You must be … like a white water kayaker who skillfully reads the currents and disruptions of the context around you."
Why Are We So Blind?
Why was it that Michael and his team couldn't see the opportunities by themselves? For that matter, why do most of us miss what's right in front of us?
In my own work as a corporate anthropologist, it never ceases to amaze me how many business leaders fail to recognize that they're sitting on acres of diamonds of unmet needs or obvious future opportunities. It's not that these executives are bad managers or inept. It's just that they can't seem to see what is right in front of them.
So where are these gems? Maybe they're buried in customers' emails asking for services they're not sure the company provides. Or they're unnoticed at a business's call center where operators tell inquirers, "No, we don't make that." Often great ideas come from employees who see better ways to do things but can't seem to find a champion who will give their ideas a chance. Why is that? The company's collective brain and its culture are getting in the way.
Rather than fight change, perhaps a little anthropology would help you see those possibilities that are all around you just waiting for you to notice.
Want to learn more about how anthropology can help your business grow? Watch other videos on our website www.andisimon.com.
Or take a read through one of our blogs on the topic:
If you would like to talk more about anthropology and your business please give us a call or contact us by email. We are ready when you are.
From Observation to Innovation, 

Andi Simon
Corporate Anthropologist | President
Simon Associates Management Consultants