I suspect that if I told you I have conducted over 250 workshops and speaking engagements in the past 9 years for Vistage International, you would look at me and say, "Great, but what is Vistage?" That's why you should read this book, "The Power of Peers: How the Company You Keep Drives Leadership, Growth and Success," to learn more about the Vistage approach and how it can help your business grow. 
Vistage is an amazing organization with over 20,000 CEOs, Presidents and Key Executives from companies in a wide range of industries around the world. Vistage Chairs come from all types of business and coaching backgrounds, bringing exceptional business strategy and leadership skills to their members.
Why this book is so important at this time
If you need a good business growth strategy, you should join Vistage in a minute. Yet, unless you could actually experience the Vistage meeting and coaching, you would have little to equate it to. It really is a "Blue Ocean," meeting unmet needs. Sadly, there are far too many nonusers who could really use the Vistage experience but who still need to find out about it.
What to do? Write a book that tells people all about Vistage and why they should consider it for themselves and their businesses…which is exactly what Vistage's former President, Leon Shapiro, along with Leo Bottary, Vice President, Peer Influence, recently did.
Featuring stories about business leaders from many different industries— the very ones whom Vistage attracts — The Power of Peers reveals how peer-to-peer interactions, collaborations and coaching offer tremendous advantage to you and your company, regardless of your size, scope or industry.
It's all about the peer-to-peer influence
The book is organized into three sections. The first focuses on "what is peer-to-peer influence" and how it can offer a different, powerful way for you to leverage peer engagement. You probably have used peers on your own without thinking about it as a process. Now you can better understand what peer-to-peer influence can offer and the advantages this type of engagement and coaching can provide in a process-driven way.
The second section discusses the "Five Factors for Peer Advantage." It very functionally outlines the ways in which Vistage has intentionally organized the team experience so that it is highly productive. Ask any long-time Vistage member to describe how well this has worked for them. Whether it is an issue-processing discussion or a new speaker offering valuable ideas, the Vistage model, hands-down, gives you a competitive advantage.
The case studies reviewed in the book's third section focus on how CEOs have been able to grow personally and professionally through the Vistage peer advantage model. 
The "Vistage advantage" is unmistakeable
Clients of ours who are or have been Vistage members commence consulting projects with very different styles than the ones who have not been exposed to Vistage. Whether they need Blue Ocean® Strategic work or engage us to help with a culture change process, they have very different mind-sets. The Vistage alums are open to new ideas, trying new models and testing new concepts.
The hallmark of the entire Vistage organization is the Chair, or coach — they are the glue that holds members together, strengthens how they work together and enables them to benefit from the shared, group experiences.
Each Chair is different but the process is consistent, built on the power of peer-to-peer support. And that i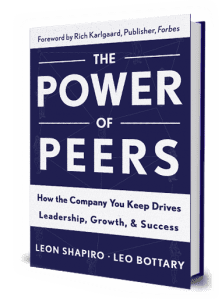 s the heart of the Vistage advantage — one that offers a tremendous asset for your leadership, business growth and support, particularly through changing times.
Enjoy the book. Try the Vistage experience! 
(To buy the book, just click on it.)
Want more?
Another great resource for further understanding how to achieve business growth is my new book, "On the Brink: A Fresh Lens to Take Your Business to New Heights," where I give 7 case studies of companies that successfully embraced change and went on the soar. Order your copy from Amazon today! 
Andi Simon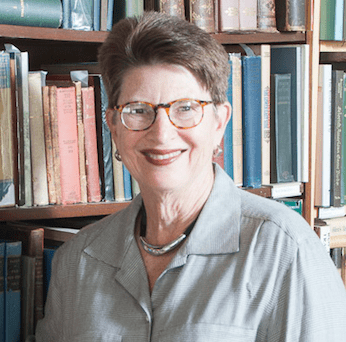 President
Simon Associates Management Consultants
www.andisimon.com