Finally, "female CEO" is not an oxymoron.
Yes, women entrepreneurs have come a long way over the past several decades, but it wasn't so long ago that they had little to no influence in the business sector. Scores of women have changed all that but one who stands out as one of the first is Brownie Wise, a single mom who helped build a plastic food-storage empire known as Tupperware. Talk about a Blue Ocean strategic thinker!
Brownie Wise, pioneering American saleswoman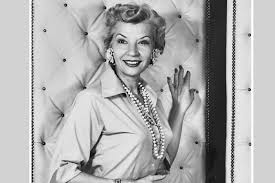 It's been said of Brownie Wise that she changed what it meant to be a woman in the workforce. As Houston Post reporter Napoleon Hill wrote in 1956, "It has been estimated that Brownie Wise has helped more women to financial success than any other single living person." How did she do it?
During WWII, Wise was a divorced single mom in suburban Detroit working as a secretary at Bendix Aviation. On the side, she started selling Stanley Home Products at in-home parties, a new concept the company was trying out. Before long, she was making enough money to quit her job at Bendix and entered the management ranks at Stanley, hoping to ascend even higher. When a coworker brought some Tupperware products into the office one day, Wise accidentally knocked a bowl off a table. Immediately, she recognized its full potential: Instead of breaking, it bounced.
Capitalizing on the power of in-home Tupperware parties, Wise soon became Tupperware's top salesperson. In 1950, Earl Tupper, the inventor of Tupperware, offered Wise a promotion: distribution rights to the entire state of Florida. Moving south with her son and mother, she created a social networking marketing system that outsold what Tupperware could achieve through department stores. Impressed by her success, Tupper created a new division just for home parties and asked Wise to be the general manager. Writes Jen Doll, "Wise had reached her goal: She had become an executive." In 1954, she became the first-ever woman to appear on the cover of Business Week magazine.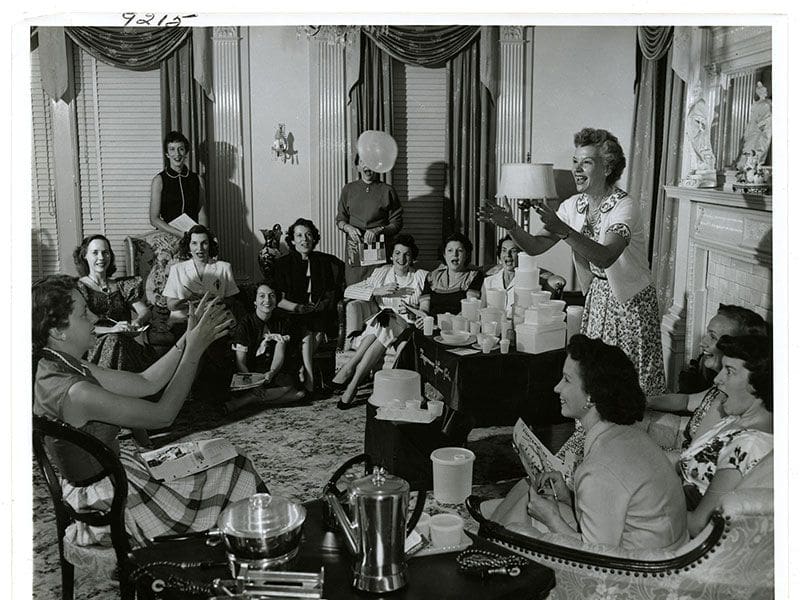 However, what's most remarkable about Brownie Wise's legacy is the way she offered thousands of women a career at a time when they had few options. "During World War II, many women had no choice but to enter the workforce. At its end, many of them had no choice but to leave it. Suddenly, selling Tupperware at parties allowed women to straddle both worlds. They were employed, yet they didn't appear to challenge their husbands' authority or the status quo," explains Doll.
It was an entrepreneurial model that allowed women to contribute to their family's bottom line (in many cases, even more than their husbands), relying on a network of female friends and neighbors. This party-based business model is still in use today by Tupperware, as well as by other businesses around the globe.
As one of the first superstar women entrepreneurs, Brownie Wise certainly started something. Just take a look at Fortune's 2018 40 Under 40. Plenty of them are women entrepreneurs. Who are they, what are they doing, and how are they building new types of organizations? Keep reading!
Dhivya Suryadevara, 39, Executive VP and CFO, General Motors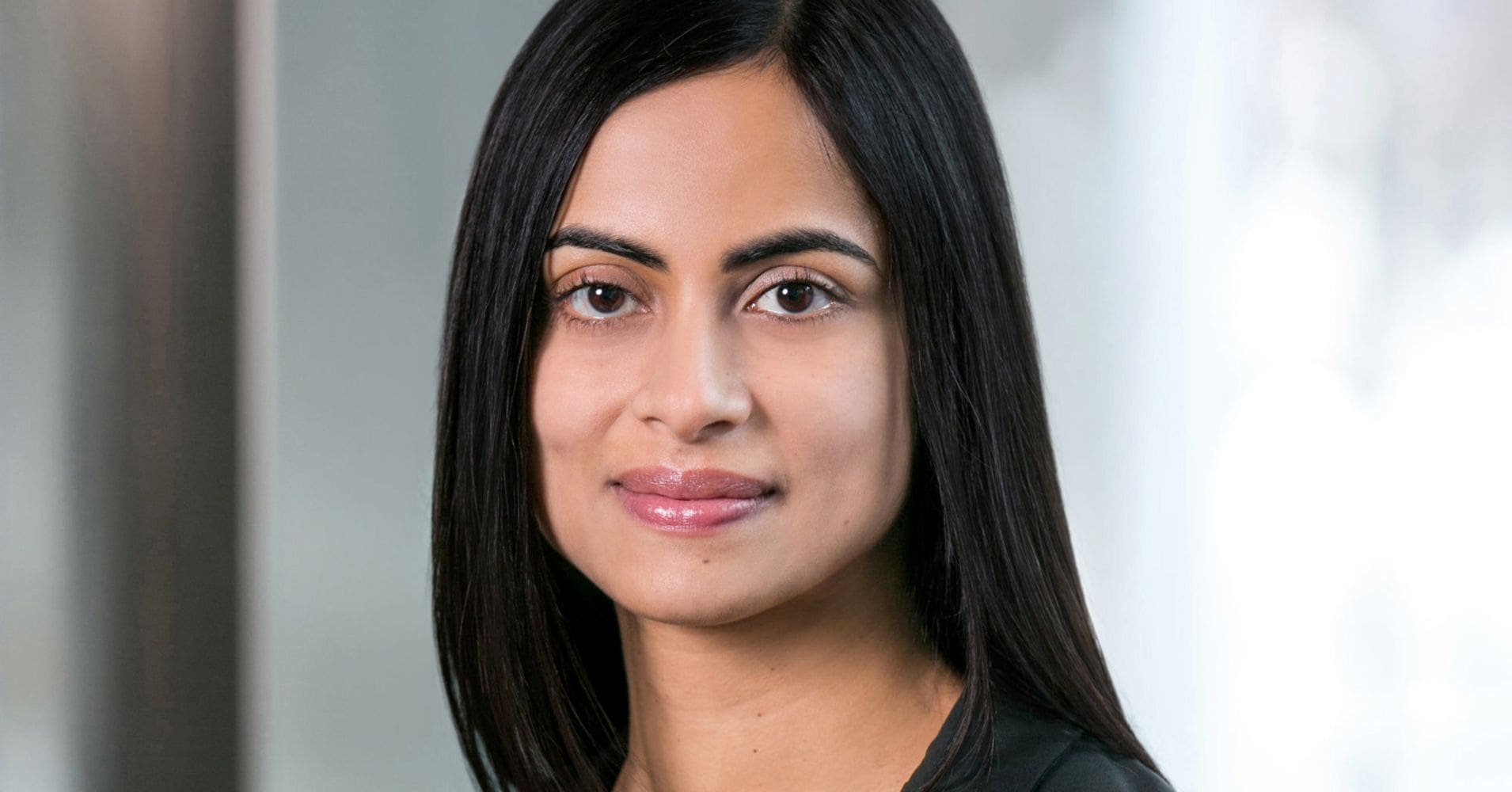 Dhivya Suryadevara made history in 2018 when she became GM's first female CFO, making the auto behemoth one of only two Fortune 500 companies led by a female CEO and CFO (the other is Hershey).
After growing up in Chennai, India, Suryadevara moved to the U.S. to attend Harvard Business School. She joined GM in 2005, working her way up to CEO of GM Asset Management, then also became VP of finance and treasurer in 2015. Recently, she has played a key role in orchestrating GM's stake in Lyft and divestiture of Opel, as well as SoftBank's investment in Cruise, GM's self-driving unit.
What I love about Suryadevara's story is how she attributes much of her success to her mother. In an interview in Real Simple, she shares how she lost her father when she was young. This left her mother to raise three children on her own, "which is difficult to do anywhere, let alone in India," she says. "She wanted to make sure there were no corners cut when it came to our education and to prove that we could have the same resources as a two-parent household. Her high expectations made us want to do better, and we learned that nothing comes easy. You have to really work hard to get what you want."
When Suryadevara joined GM, it was seen as a stodgy old company, set in its ways. To a degree, it was. But as Suryadevara describes it, "It struck me right away that there was no shortage of interesting things to do there. I saw that I was only limited by how much effort and time I wanted to put in, which is what made me want to work harder."
And that's exactly what Suryadevara has done: taken a life that could have been uneventful and turned it into something highly fulfilling and to so many women, highly inspirational.
Katrina Lake, 35, Founder and CEO, Stitch Fix
In November 2017, Katrina Lake went public with her online retail and styling company, Stitch Fix. After a somewhat bumpy start, the company's stocks skyrocketed since the initial public offering (IPO) and today, its estimated value is over $3 billion.
As the youngest female founder ever to take a company public, and CEO of the only female-led tech IPO of 2017, Lake told Forbes, "If I had listened to every venture capitalist who didn't like this idea, to people who were on boards of publicly traded retail companies who thought this was a bad idea, I wouldn't be here today. I didn't want to just be a female CEO. I wanted to be a successful CEO, regardless of gender."
More than a great entrepreneurial success story, Stitch Fix has revolutionized the traditional shopping experience by making personal shopping more affordable and less time-consuming. This belief has been consistently reinforced by its growing customer base which now surpasses 2 million.
I love Lake's quote about raising "only" $42 million, a comparatively small sum in the world of venture capitalism:
"The adage that what doesn't kill you makes you stronger could not have been more true for us," says Lake, who admits to embracing the advantages of her funding shortfall out of necessity and not intention. "If I had been handed $100 million, I don't know that I would have understood the business as well as I did. It forced us to understand our strengths. It forced us to think about profitability really early so that we weren't dependent on venture capitalists. Of course, I would have much rather raised the $100 million, but undoubtedly it made us a much stronger company, and a stronger team too."
When Lake took Stitch Fix public in November 2017, much was made of the fact that she was holding her young son in her arms while ringing the Nasdaq Opening Bell. She explains that she didn't do this to make a statement about women CEOs who are mothers. She did it because "that's who I am and that was a normal thing for me to do. There have been so few examples of women at that level, at that stage. And to start to break down those barriers around who you are as an executive, who you are in raising a family and who you are personally, is something I feel really privileged to have been a part of."
What Lake realized, and which is very true, is that other women were watching, many of whom now feel emboldened to soar themselves. Hooray!
Whitney Wolfe Herd, 29, Founder and CEO, Bumble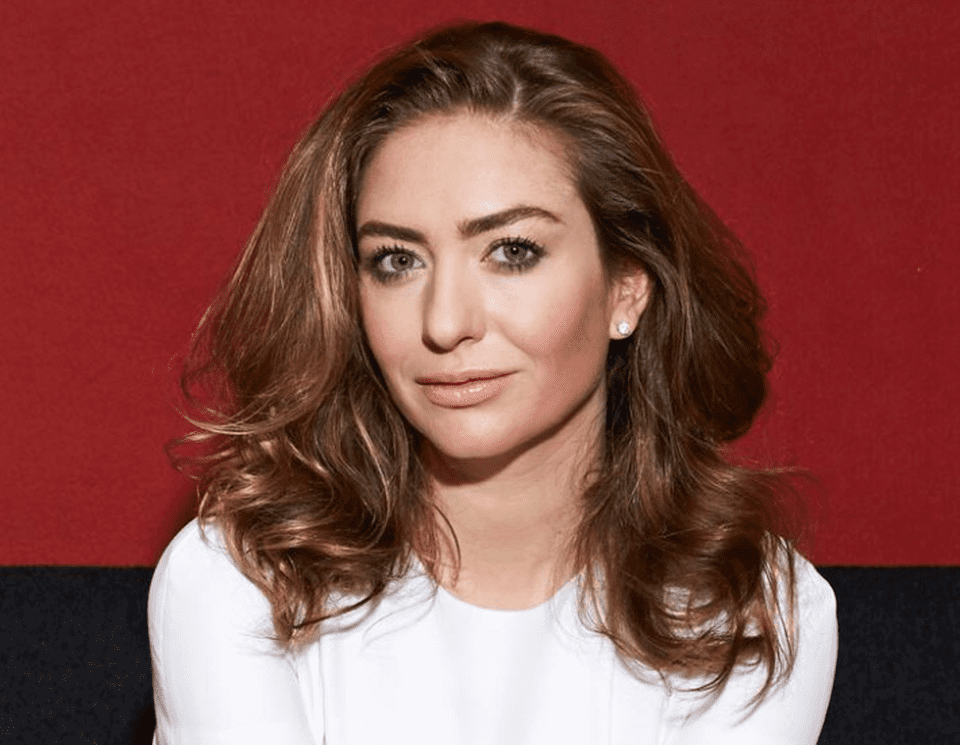 What if you can see a Blue Ocean but just need to get all the pieces together to launch it? That's the story of Whitney Wolfe Herd, founder of the "swiping" location-based dating app Bumble, valued by Forbes at $1 billion. Wolfe Herd had earlier co-founded Tinder, another "swiping" dating app, but left the company in 2014, claiming sexual harassment by her co-founder and ex-boyfriend. She sued and was awarded sufficient money to develop another dating app, this one just for women.
After several iterations, Wolfe Herd came up with an entirely different approach to online dating, a true "a-ha" moment: let women take the lead. "What if women make the first move, send the first message? And if they don't, the match disappears after 24 hours, like in Cinderella?," Wolfe Herd told Forbes last year.  What might happen? Magic! Since its launch in 2014, Bumble has become America's fastest-growing dating app with 34 million registered user, generating $100 million in revenue in 2017.
But putting women in control is just a small part of Bumble's feminist approach to dating. According to Forbes, advertising billboards for Bumble read: "Be the CEO your parents always wanted you to marry" and "We're not playing the field, we're leveling it." In 2016, Bumble launched BFF, an app that helps women find friends, not dates. Last year, it followed that up with Bizz, an app focused on helping women meet others for career networking. And branching out beyond apps, Bumble hosts events around the country with women-themed topics such as,"Practice your pitch" and "How to build a career with meaning." Innovative thinking at its finest.
Why is Wolfe Herd's blockbuster company a perfect example of Blue Ocean Strategy? Because it is answering an unmet need which no one else had thought of before. It isn't just another. It is proving to be a "better" solution.
Wolfe Herd's wisdom for others: If you are feeling pain, others might be as well. Try to find a way to solve that pain and share your solutions. Out of the pain can come great ideas that turn into amazing business innovations.
Anjali Sud, 34, CEO, Vimeo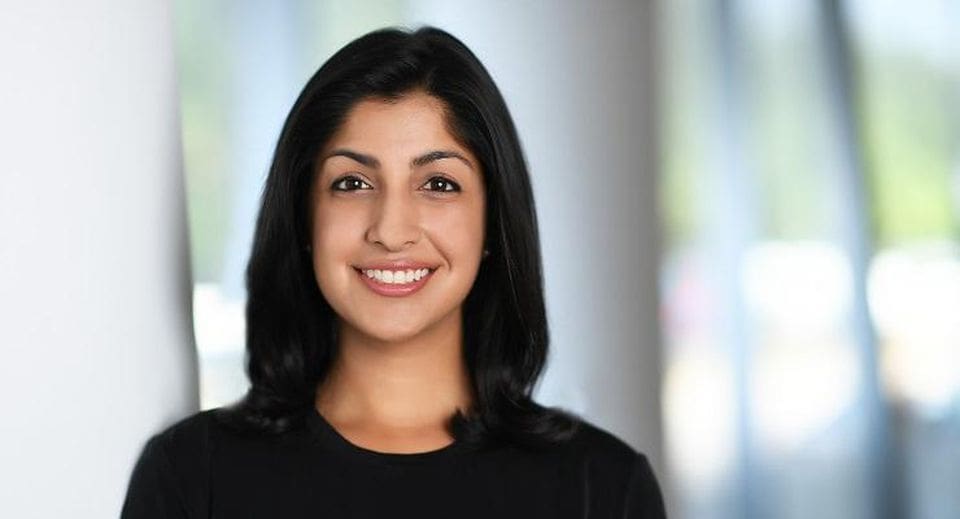 In 2014, Anjali Sud joined Vimeo as its head of marketing. In 2017, she became CEO, tasked with transforming the company into a cloud-based platform for video creation, distribution and monetization.
Sud's approach was very entrepreneurial, and a bit Blue Ocean as well. Vimeo was competing with YouTube and, if it wanted to create content, with Netflix. Neither was going to be easy to overcome. Instead of competing, Sud's idea was to go after the creators, building an easy, impactful tool for people to create their own videos and publish them.
Getting buy-in was not easy. Building a strategy to get her board and others to embrace the idea, Sud went back to Vimeo's original ethos. As she shared in an interview in Forbes:
"Vimeo was founded as a creator-focused community, so I was really advocating for a return to those roots and acting as a champion for the many people internally who believed in that direction. But I did have to prove to our parent company, IAC, that the market and business opportunity was big enough. I had multiple strategies for this. First, I treated every meeting with management as an investor pitch. …Second, I showed results. …Third, I took advantage of being under the radar. Because my portion of the Vimeo business wasn't the main area of focus at the time, we could move fast and take risks without the high stakes and scrutiny. It allowed us to focus fully on executing our strategy."
Smart and gutsy! I like that. What I also like about Sud's story is that she grew her professional life along a very non-linear path. Before Vimeo, she was an investment banker, a toy buyer and a diaper marketer. "You don't have to follow a traditional career path," she told Forbes. "There's no rule book or playbook for success. Write your own roles. Don't take people's paths as the way that you have to do things. You have to do it yourself." 
Women are forging their own paths. You can too!
Although the world has changed dramatically since the pioneering days of Brownie Wise's Tupperware parties, each of the women entrepreneurs presented here are themselves pioneers in their respective fields. Their success has not been based solely on luck but on hard work, passion and determination. They all had the foresight to look beyond the obvious and find corners of a market which they could improve and make better. That is the essence of a Blue Ocean Strategy. Likewise, can you take your pains and those of others and turn them into big ideas and innovations? Why not!
To learn more about how to become a successful entrepreneur
At Simon Associates Management Consultants, we specialize in helping entrepreneurs turn their ideas into reality. By using the methods and techniques of anthropology, we help them tap into the behavioral patterns of their customers. We also draw on our experience as Blue Ocean Strategists® and Innovation Games® facilitators to help them find uncontested market space they can own.
In addition, we've created an E-Book Primer for Entrepreneurs to help emerging business owners map out the steps they need to build sustainable companies. And to specifically help women entrepreneurs build viable, successful companies, we've launched The Simon Initiative for Entrepreneurship. All of these resources are available to you so you too can grow a great company.
Please contact us to discuss how we might help you build your business and, like the women discussed above, start changing the world. We look forward to hearing from you!
From Observation to Innovation,

Andi Simon, Ph.D.
Corporate Anthropologist | President
Simon Associates Management Consultants
Info@simonassociates.net
@simonandi
Don't miss an episode of my On The Brink podcast!
Subscribe now