Marie-Christine Lammers, ethno-psychologist, corporate trainer and consultant from Gabon, was our first winner of the "On the Brink" Podcast drawing!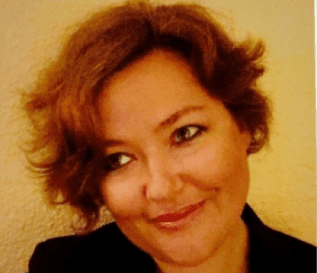 We are so excited to celebrate with Marie-Christine. Here is something about her you should know, in her words:
"Driven by passion (curiosity?) for human behavior and thinking, I combine a psychoanalytical approach with a vast knowledge of organizational changes and challenges in multicultural environments. Living and working in Africa [throughout] my doctoral research and academic career, I [have] run a consulting business for over seven years.
My dream is to extend this experience to other cultural settings as well and to partner up with strongly committed people striving in the sense of positive change and solidarity worldwide."
Subscribe to our podcast and you too can win a free copy of my book!
Every Monday until September 1st, I will randomly choose one subscriber to receive a free copy of my award-winning book, "On the Brink: A Fresh Lens to Take Your Business to New Heights." Sign up now and don't miss a single podcast. You can listen to them all here.
From Observation to Innovation,
Andi Simon, Ph.D.
Corporate Anthropologist | President
Simon Associates Management Consultants
Info@simonassociates.net
@simonandi