Learn how to market and grow your own online course!
I had the pleasure recently of interviewing Billy Bross, a business coach and consultant who specializes in marketing online courses. Billy helps people create and market online courses so they can share their great ideas with others — and earn a living doing it. A true entrepreneur, he left a promising career in the renewable energy industry to grow an online academy for home beer brewers. Other course creators started asking Billy for help, and he has now sold online courses in over 50 different niches, generating millions of dollars in revenue for his clients. During our podcast you will learn how he did it and how you might be able to as well. Enjoy.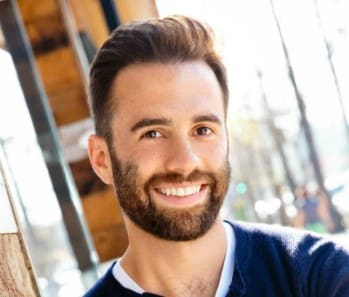 Helping course creators rise above the noise
Online courses are experiencing exponential growth right now, with experts projecting it will be a $325 billion industry by the year 2025. Millions of people across the globe will be taking online courses over the coming years, meaning that smart entrepreneurs who teach online stand to benefit tremendously from this boom in demand.
But, as Billy reminds us, you may have the best online course in your market, but that doesn't matter if nobody finds out about it. So how do you get the word out when there is so much competition? His answer: craft a marketing campaign which brings in high-quality, paying students, then deliver amazing learning experiences so they rave about it and tell their friends. The students get great results and the business grows so it can serve more people. As entrepreneurs ourselves who work with and coach aspiring entrepreneurs, this approach makes perfect sense.
We discuss 4 strategies to market your online course and increase sales
Find out what innovative course creators are doing to deliver incredible student experiences
The keys to a successful product launch
An email marketing strategy to boost engagement and sales
Why the future is bright for online education companies
You can contact Billy at billy@billybross.com or his website.
Need a little help launching your big idea? Perhaps start with these
Additional resources