Monica Sha tells us how to build and grow a successful business!
Listen to Monica Sha tell you about a challenge we all face, whether we are in business for ourselves or consulting to help others grow theirs. The Challenge: Most entrepreneurs work twice as hard as they need to and make half as much as they could. In today's podcast, Monica and I talk about how to change that for you. Want to start working less and earning more? Even take time off? Don't miss this fascinating conversation—it might just change your life!
Want to learn how to make more money, now?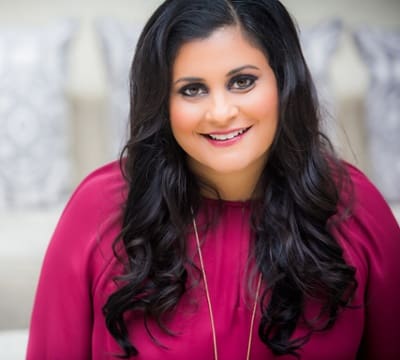 Through her company, Revenue Breakthrough, Monica Sha teaches you how to dramatically increase your revenue. She empowers you to build a team, create processes, scale your business…and take time off.
How? By educating and inspiring you to go beyond what you ever imagined you could create. As a result, you have the freedom to decide how to live your life and the confidence to accomplish anything you choose, thus creating a ripple effect in the world.
Step by step, Monica shows entrepreneurs how to build, grow and expand their business. Combining her business acumen with her intuition to help clients get unstuck, she helps business owners eliminate self-sabotage and move through fear.
As entrepreneurs ourselves, we're doing something similar at The Simon Initiative for Entrepreneurship which helps budding business owners, especially women, turn their big ideas into businesses. Like Monica, we love to help startups soar!
About Monica
Monica Shah is a seven-figure business owner, coaching women in building businesses that change their lives, their families' lives and their clients' lives. (Many of her clients have doubled and even tripled their revenue within one year of working with her.)
After receiving her MBA from the Kellogg School of Management and working in marketing for L'Oreal Paris, Monica left the corporate world to start her first company, and then her second, Revenue Breakthrough.
She is also the author of two books: Getting Rich: You're Doing It Backwards and Pause: 52 Questions that Lead to More Money and Time.
Some blogs and podcasts about entrepreneurship you might enjoy:
Additional resources:
Download the 1-page synopsis of my book, "On the Brink: A Fresh Lens to Take Your Business to New Heights" here