Jennifer Dawn helps you find your calling and your purpose!
We present Jennifer Dawn to you because of how her clients brag about her: "Jennifer helped me to rock out my first Tame Your Mind Event with stellar results. She guided me through the process of creating a rock-solid marketing plan, tapping into my local media, and meeting my sales goals each week which produced a SOLD OUT event…the experience was PHENOMENAL!" Perhaps she has some magic we want to share with our listeners too. Listen and hear the joy!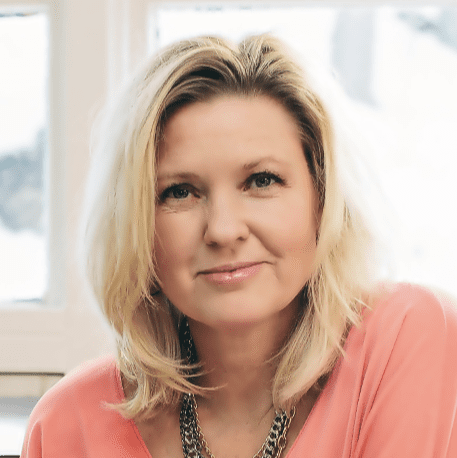 Jennifer is a serial entrepreneur, business coach, accomplished speaker and published author. She has built two multi-million dollar businesses, Jennifer Dawn Coaching and Best Planner Ever, and is now working on her third. Helping high-achieving entrepreneurs achieve extraordinary results through coaching sessions and 2-Day Deep Dive Intensives, Jennifer is a master at setting and achieving goals, problem solving, and cash flow.
We love the fact that Jennifer is, like us, an entrepreneur at heart. That's why I want to share her story here. You can hear it in the podcast, but the narrative captures the energy and journey of an entrepreneur's adventure so well that you have to read it.
Jennifer's story
Jennifer began her entrepreneurial career selling apples off her grandfather's tree because a lemonade stand was so "yesterday." She went on to launch a cake decorating business in high school, then worked for the Governor of Florida and IBM in her early 20's.
Always wanting to improve and do things her way, Jennifer founded her first software company at age 23 which developed point-of-sale systems for amusement parks. She traveled the world while growing the business from nothing to over $1M in annual sales.
After 13 years, she sold the company and purchased another business—a construction company. It sounded awesome, but her timing was bad. That same year, the industry crashed along with her business. However, as we all know, the best entrepreneurs have all failed—it's the getting back up that makes you great.
Next, Jennifer accepted a position as the Software Division President for a $54M manufacturing firm and in two short years, grew sales from $300K to $2.2M. The pay was great. The benefits were great. But, the company's ethics left much to be desired and after a few years, Jennifer realized that her kids knew the nanny better than her. Not okay.
So, she pivoted, and was soon leading and mentoring high-level Accountability and Mastermind groups for an international network of women entrepreneurs. It was then that she realized she had made millions for her own company and for corporations, so why not help others do the same? That's how she found her ultimate passion and purpose—a love for coaching.
Today, Jennifer helps entrepreneurs grow exceptional businesses using heart-centered principles to guide them in building financially solid companies that are a joy to own.
How about you? Are you going to work every day with joy?
Have you found your calling? Your purpose? Perhaps Jennifer's insights can inspire you to step back and really think about what you are doing now and what you could do to make a difference in this life of yours, and the one you share with others.
Enjoy the conversation. Enjoy your journey!
To learn more about how to be a joyful and effective leader, check out these podcasts and blogs:
Additional resources:
Download the 1-page synopsis of my book, "On the Brink: A Fresh Lens to Take Your Business to New Heights" here