Allison De Paoli explains how to contain benefit spending
and care for employees!
When I was first introduced to Allison De Paoli, I wondered how you, our listeners and readers, would feel about her topic: how to control employer spending on healthcare benefits for their employees. I urge you to listen in before you judge whether this is really relevant to you. In fact, this is as much about you and your needs as it is about those of your company's CEO, employee benefits officer or budget director. Maybe you and your employer can find hidden costs that are driving benefits expenses up? I guarantee you, we can all gain from what Allison has to say.
Taking care of those who make your company run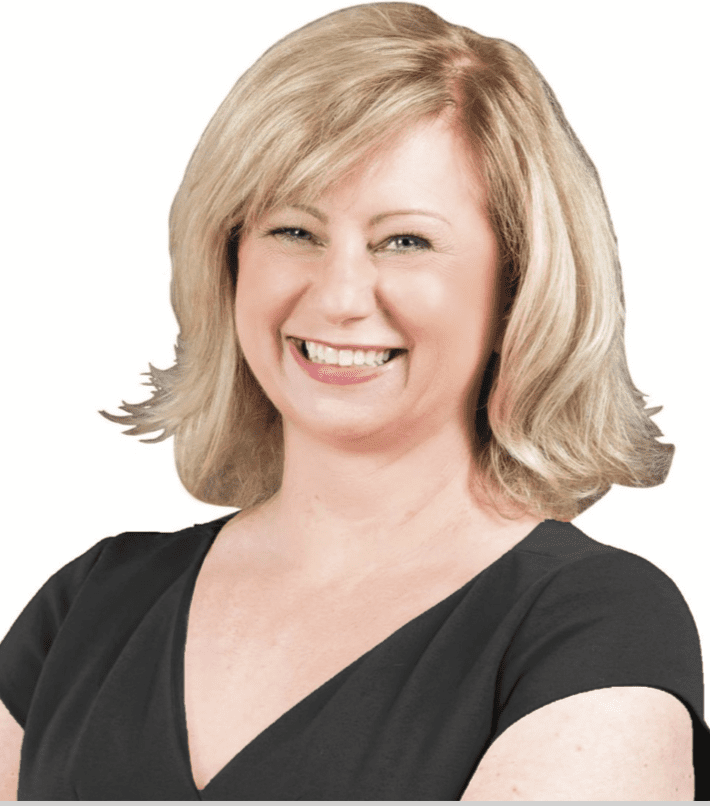 If you are an executive worried about your rising healthcare benefits costs (often among the top three of your expenses), you must listen to this podcast and think about what you are doing.
The best employers inherently know that taking care of their employees means that their employees will take care of their company's customers. Understandably, then, the goal is to offer a benefits plan that takes care of employees but doesn't break the bank. This will produce higher job satisfaction, better morale, more employee engagement and better staff retention.
The problem is that most employers don't know how to accomplish this—or even that it is possible!
Learn from an expert
For years, Allison De Paoli has been shocking employers who were sure that there was little they could do to control their healthcare spending. As she shares in our podcast, Allison sweeps in and helps you "see, feel and think" about your healthcare spending in completely new ways, which is why we knew she was perfect for an On the Brink with Andi Simon podcast. (Maybe she's an anthropologist like us and doesn't know it?) She gets it and so will you!
Allison's #1 goal: helping employers gain control of their healthcare spending
Specifically, this means deriving the maximum value from every dollar spent and allowing those saved dollars to grow the business and the bottom line, all while delivering a world-class benefits program to employees.
According to Allison, understanding how to drive savings while delivering top-quality benefits can be intimidating for most health insurance professionals. Few know how to get under the hood and tinker around with the components to make the plan work better. Allison does. And she's here today to tell us how.
Here are some of the things Allison and I discussed:
How supply chain management translates into healthcare and employee benefits
What to focus on with healthcare: manage the claims, not the administrative
How to shift your plan to focus on outcomes
Healthcare management: how to find hidden cost drivers
How to make a healthcare plan predictable and repeatable
How to use your plan to drive employee engagement
Allison's advice and proposals:
Fee Transparency for everyone: Who gets paid what, and when. This includes your benefits advisor, hospitals, imaging centers, labs and every other component of the healthcare system supply chain.
Alignment of the incentives for good care: There shouldn't be competing interests between hospitals, doctors, pharmacies, all other providers of care and yes, benefits advisors.
Access to quality care and understanding what quality care is: Make sure your employee gets it! Not only is providing quality care the right thing to do, it will save your plan a significant amount of money.
Some background on Allison
Allison and her firm are members of the exclusive NextGeneration Benefits Network (NBN), a national alliance of elite independent benefits firms that are successfully challenging the benefits and healthcare status quo to improve benefits for employees while reducing the costs for employers. As an NBN member, Allison and her team access the vast experience, expertise and resources of her partner firms to help employers and ultimately, their employees.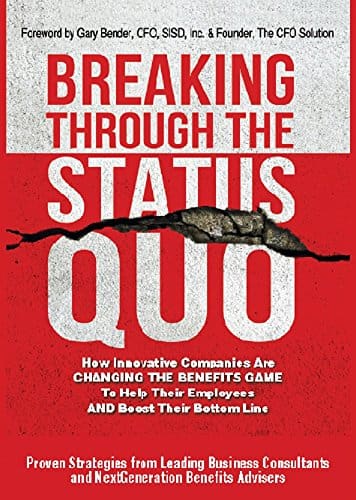 A contributing author of the new book, "BREAKING THROUGH THE STATUS QUO: How Innovative Companies Are Changing The Benefits Game To Help Their Employees AND Boosting Their Bottom Line," Allison joined 30 of her fellow NextGen Benefits Network members in writing it. The book lays out the next-generation, real-world strategies and tools which Allison and her colleagues are using to reduce the cost of benefits while increasing a company's ROI on its benefits investment.
Want to learn more on this subject? Check out these podcasts:
Additional resources:
Download the 1-page synopsis of my book, "On the Brink: A Fresh Lens to Take Your Business to New Heights" here