Listen now as Alex Vorobieff explains how to get unstuck and move your organization forward!
Ever wonder why companies tend to become more frustrating over time for everyone? Are you overwhelmed by all the concepts and books out there to improve your company? Want to know which ones will actually work and generate a return on your time and money? You're not alone. In this wonderful podcast with Alex Vorobieff, founder of the magazine and podcast Confident ROI and author of "Transform Your Company," we focus on business improvement tools and how they help business leaders achieve the bottom line results they are looking for.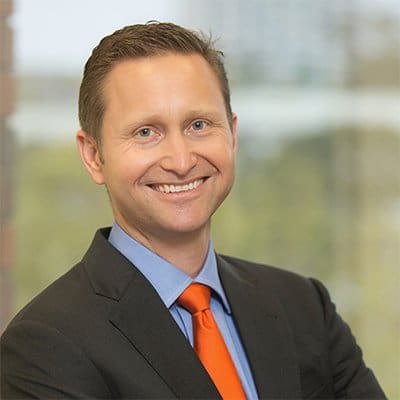 Owning a business is supposed to give you the freedom to live life on your own terms, but instead, many business owners find themselves dreading Monday mornings. They feel stuck in a circle of frustration, stemming from unproductive meetings, email hell and too much time spent fighting fires.
That's where Alex can help. In his book, magazine and podcast, he shares real life stories and examples of business leaders who zero in on what concepts have and haven't worked for them so you can save time and money in your own business.
He also distills the lessons he's learned during his two decades coaching and consulting with frustrated business owners, bringing clarity to chaos for companies in a wide array of industries, including aerospace manufacturing, hospitality, healthcare, real estate development, clothing retail and food product innovation, among others. This is something at SAMC we get completely, because it echoes many of the ways we help entrepreneurs grow something innovative that opens a new market space and tackles the unmet needs of people and businesses.
We discussed many of his ideas and methods. Here are some of the highlights:
Business Alignment Tools: A 5-tiered approach to getting unstuck and moving your organization forward
If We Don't Row, We Don't Go: How to get your team working toward the same vision as you keep them motivated and coordinate actions company-wide to achieve desired outcomes.
Find Your Personal Starting Line and Replace Chaos with Clarity: Relief for frustrated business owners, team members and their spouses.
The 3 Ways for Business Owners to Exit the Circle of Frustration (death, luck or …).
A little background on Alex
After working two decades as a "clean-up CFO" and management consultant empowering business owners to replace chaos with clarity, Alex decided to start his own business, The Vorobieff Company, a premier business-consulting organization.
A highly sought-after speaker and business alignment coach, Alex has helped scores of successful companies eliminate the real source of their frustration using his proprietary business alignment tools.
Additional resources:
Download the 1-page synopsis of my book, "On the Brink: A Fresh Lens to Take Your Business to New Heights" here