Listen now as TaRita Johnson shows us how to build better relationships!
Ever wonder why some relationships at work, home, among friends or family, just don't work out the way you thought? Maybe you need a dose of Emotional Intelligence (EI). What's that, you ask? Take a listen to TaRita Johnson and learn how EI helps you build stronger relationships with better results by pausing, reflecting and changing the way you interact with others. Don't miss it!
People with keen Emotional Intelligence (EI) know themselves well.
Emotional Intelligence is your ability to be self-aware, build and manage fulfilling personal and professional relationships, and appropriately read and respond in various environments. As a corporate anthropologist, this is right up my alley!
People with well-developed EI know their strengths, weaknesses, how they respond to stress and what situations trigger their emotions. They are also able to successfully read environments and understand the emotions of those around them. Because of these abilities, they can build and maintain healthy, mutually-beneficial relationships, and thrive at home and work.
All about helping people improve their relationships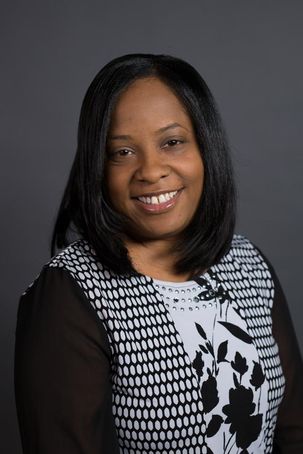 TaRita Johnson is the Director of the Calvin College Career Center and is responsible for its mission to equip students to succeed on their life-long vocational path. She oversees the Center's career coaching, employer relations, events, marketing, analytics and assessment.
Before joining Calvin College, TaRita was a Talent Acquisition Manager for Corporate Recruiting at Meijer supercenter, managing a team of recruiters and overseeing recruitment. Prior to Meijer, she was Vice President of College and University Relations at KeyBank where she developed, executed and oversaw the bank's college recruitment program for all lines of business.
Throughout her experiences in higher education, mental health and the corporate sector, TaRita has created and managed large and small teams, contributing to their success. She holds a Master of Social Work from the University of Michigan and a Bachelor of Arts in Psychology and Social Work from Miami University.
Want to increase your EI? Follow these easy steps
1. Conduct a self-assessment
a. What are your strengths/weaknesses?
b. How do you respond to stress?
c. How do you relax?
d. What are your emotional triggers? Things from your past?
e. What baggage do you bring into new and existing relationships?
f. How do you monitor your emotions?
g. How do other people feel about you?
h. In what ways do you seek to improve personally?
2. Be your authentic self
a. What does being genuine say about you?
b. Grooming and communication. How do you present yourself to the world?
3. Foundation
a. Who is in your support network? Who are your cheerleaders?
b. Who are the people who will tell you the truth (even if it hurts) but have your best interest in mind?
4. Develop your ability to understand the people around you
a. The importance of empathy
b. Select the people around you carefully
Some reading and listening you will enjoy!
Blog: Developing a Positive Culture Where People and Performance Thrive
Blog: How Storytelling Can Transform Your Culture And Energize Your Team
Blog: Broken Corporate Cultures: Time To Stop Blaming And Start Fixing
Podcast: Gustavo Grodnitzky—Culture Trumps Everything!
Podcast: Ask Andi—How Do You Change Your Culture?
Resources mentioned in this episode:
Could your business benefit from a culture change process?
At Simon Associates Management Consultants, we're culture change experts who specialize in helping organizations change, grow and thrive amidst today's changing times. Specifically, we can help you determine what your company's culture is today and what it needs to be to take you successfully into the future. If this seems of interest to you, please contact us. We look forward to hearing from you. Let's begin!
Download the 1-page synopsis of my book, "On the Brink: A Fresh Lens to Take Your Business to New Heights" here