From Guest Blogger Mary Beth Nelsen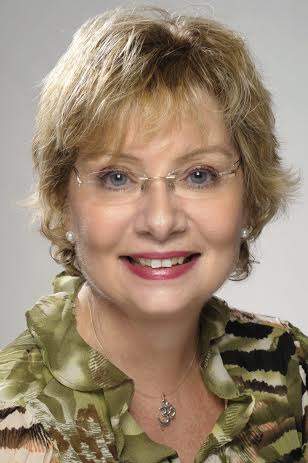 Through her business The Right Resource, Mary Beth Nelsen brings over 25 years of experience as an outcome-focused professional development consultant and coach. Her passion is helping people and organizations realize their best potential by developing people's business communication skills to meet business needs. She specializes in leadership development, communication, coaching, generations in the workforce, essential management skills, change management and employee engagement. Working in partnership with her clients, she focuses on integrating and aligning customer, employee and organizational needs to catalyze personal and organizational change and achieve winning outcomes.
Previous experience includes administrator of the Connecticut Bankers Association School of Finance and Management, a two-year leadership development program for banking professionals, and SVP and client manager for Fairmont, a national research, training and development company. She is Chair of the Bridgeport Regional Business Council's Women's Leadership Council and a Board and Executive Committee member. She serves on the boards of the St. Vincent Medical Center Foundation and the Fairfield County Community Foundation's Fund for Women and Girls' FESP Advisory Council. She is also a Justice of the Peace and volunteers with Junior Achievement, Center for Family Justice, Sandy Hook Promise and Charlotte Bacon Acts of Kindness.
You can contact Mary Beth at mbnelsen@therightresourceusa.com.
Want to learn more? I've got 4 great podcasts for you
As a culture change expert who works with companies who want or need to change, I see firsthand how hard it is for people to change. I always say change is like a dramatic play, where your employees are well-versed in acting out Macbeth but suddenly they're being asked to do Hamlet. What's the new script? What are my lines? I don't want to learn a new play…I like the old one! Yes, change is something I talk about a lot, because it's a big part of what we do at SAMC. For a deeper dive, check out these four On The Brink podcasts, including my 3-step process for bringing about lasting change:
SAMC Guest Bloggers  
We have a select number of guest bloggers whom we have invited to share their insights with our readers. They bring different perspectives to the challenges of change, innovation and opening new market space, recurring themes here at SAMC. Please enjoy their viewpoints and share them with others.
Resources:
From Observation to Innovation,

Andi Simon, Ph.D.
Corporate Anthropologist | President
Simon Associates Management Consultants
Info@simonassociates.net
@simonandi
Don't miss a single episode of our On The Brink podcast!
Subscribe now