It really is amazing—the number of high-powered, extremely accomplished women and men thought leaders we have assembled to speak at the 2nd annual Rethinking and Accelerating Diversity and Women's Leadership in Business Forum, sponsored by the Women Business Collaborative and Rethinking Women. It all happens on one day and one day only, May 11th, which is coming up fast. Don't wait, register now! 
Register here and use this code: WBC_RETHINK
As you know, the event is organized into three discussion tracks, each with a moderator and a panel of industry leaders and experts. Here I'd like to spotlight the track Rethinking and Driving Corporate Purpose. The moderators and panelists are extraordinary, and what you will learn from them will be of incredible value.
Innovating Gender Equity in Companies of Purpose (11:20-12:05)
Johanna Zeilstra

(Moderator)

:

CEO, Gender Fair, WBC Board Member

Susan Neely:

President and CEO, American Council of Life

Insurers

Maria Colacacurcio:

CEO, Syndio

Nidhi Sinha:

Director, Public Relations, Global Director, Public Sector and Government Communications, Boston Consulting Group

 
Come join Johanna Zeilstra, CEO of Gender Fair, and a panel of exceptional women discuss how they are building companies with purpose to pursue gender equity, parity and inclusion. Susan Neely, President and CEO of American Council of Life Insurers is a trailblazer for transforming industries, building consensus and using bipartisan partnerships to revolutionize business and politics. Syndio CEO Maria Colacurcio explores what it could mean for the world if everyone is valued at work solely for who they are and what they contribute to their organization's success, without bias. And Nidhi Sinha will share her experiences telling the story for Boston Consulting Group.
Innovations in Driving DE&I (12:15-1:00)
Subha Barry

(Moderator)

: CEO, Seramount
Jo Linda Johnson: VP of Diversity Equity and Inclusion Head of DIB Strategy & Equity,
Capital One
Michelle Gadsden-Williams: Managing Director & Global Head of Diversity, Equity, and Inclusion, BlackRock
Khalil Smith: VP Inclusion, Diversity, and Engagement, Akamai Technologies
Subha Barry, CEO of Seramount, is going to lead you in a deep and powerful exploration of how companies are driving Diversity, Equity & Inclusion, and why you should listen in, join the conversation, and take DE&I to the next stage of cultural transformation. It is time. As each of these panelists, men and women, will tell you: it is a time to create inclusion for all talent. They share a fundamental belief that individual and organizational success comes from having a diversity of perspectives. With a sense of fairness and justice partnered with courage and purpose, every employee can play a role in creating inclusion. Jo Linda Johnson, VP of Diversity, Equity, and Inclusion for Capital One, Michelle Gadsden-Williams, Managing Director and Global Head of Diversity, Equity, and Inclusion at BlackRock, and Khalil Smith, Vice President Inclusion, Diversity, and Engagement, Akamai Technologies, are each doing amazing things in their organizations to change their cultures and build the respect, inclusion, and equity that all of their talent deserves and on which their companies' futures depend. 
Corporate Health and Well-Being For Women (1:10-1:55)
Dr. Deb Clary

(Moderator)

:

AVP, Humana Inc

Zeta Smith: CEO, North America Seniors, Sodexo
Taya Jackson Scott: Chief Innovation Officer in the Office of Impact and Innovation, Morehouse School of Medicine
Connie McGee: VP Health Tech, Dell
This is a wonderful panel focused on the health and well-being of women in senior living, in their homes and families, and in our communities. For Deb Clary, our moderator, her current Humana role includes responsibility for leadership, culture and organizational effectiveness for the office of the CEO. Debra is also an author, international speaker, performer and an award-winning film producer. Zeta Smith is deeply involved in improving the wellness of women in senior living communities. Taya Jackson Scott is committed to improving cultural intelligence and workforce transformation using a personalized, innovative approach to career pathing at the intersection of health equity, inclusion and operational excellence. Much of Taya's work is central to public health through her lived experiences and by building community and cultivating talent so that people reach their highest potential. And Connie McGee is an experienced healthcare executive with a diverse background in technology, business development strategies, consulting and healthcare industry leadership. She leads a diverse team to enable care deliver models within the convergence of healthcare digital strategy.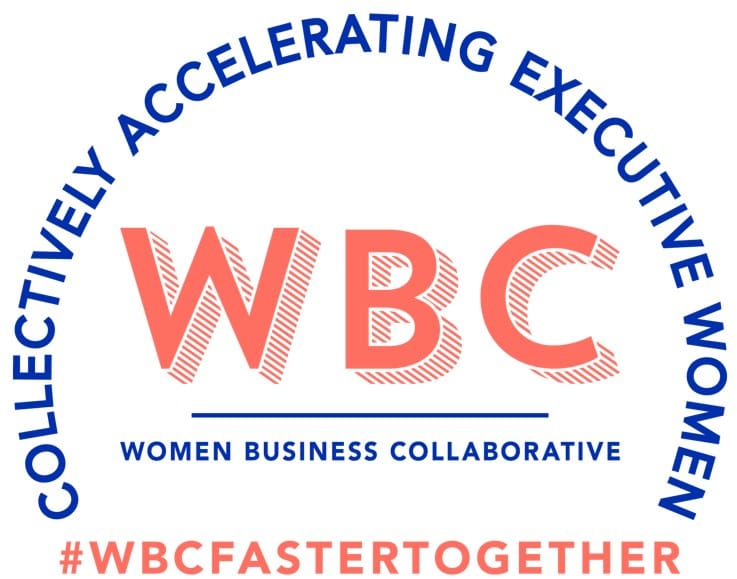 WBC will not rest until we achieve equal position, pay and power for
all business women. Please join us May 11th as we work together for gender equity, inclusion and leadership for all.
Our best,
Edie Fraser, Gwen Young and Andi Simon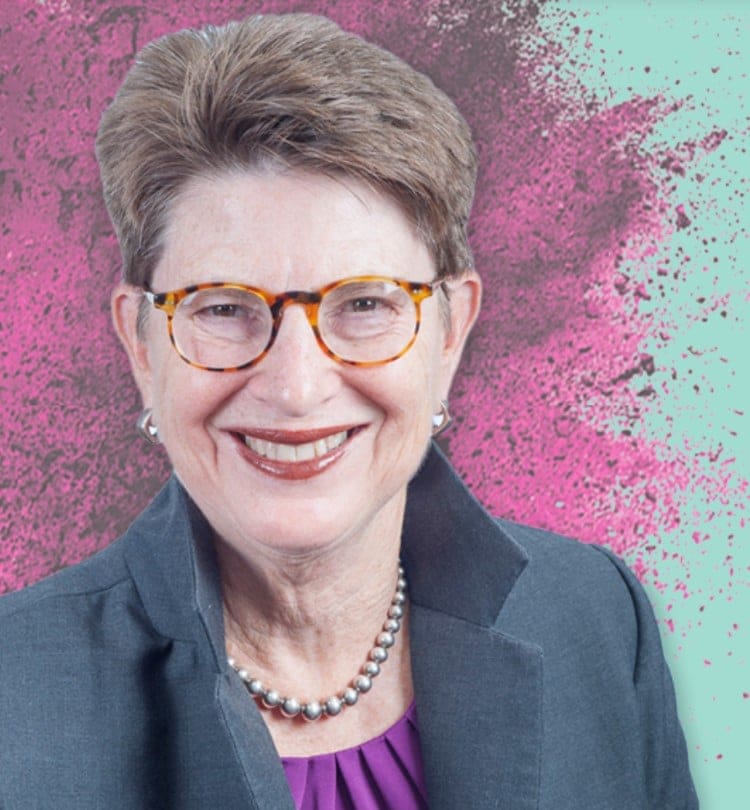 Andi Simon, Ph.D.
Corporate Anthropologist | Author | CEO Simon Associates Management Consultants
Andisimon.com
Info@simonassociates.net 
@simonandi
LinkedIn