I was recently a guest speaker on the Entrepreneur MBA podcast with Stephen Halasnik, and what we talked about was really significant. Yes, we discussed my new book, Rethink: Smashing the Myths of Women in Business, but we also delved into how the old ways of viewing gender and diversity are changing, not just for today but for generations to come. Stephen asked some great questions about the challenges women and minorities face in the workplace, and what businesses must do to change that negative environment so that inclusion becomes more than just a momentary catchphrase. I include below the press release about our podcast. To listen to our conversation, click here. My hope is that discussions like these will cause us all to think about what we can do to make workplaces, and society at large, less ex-clusive and more in-clusive. Enjoy.
Smashing the Myths of Women in Business AND Nonprofits.
Entrepreneur MBA Podcast 3.23 June 28, 2021
Challenges for Women in the Workplace
For a large part of history, women and minorities have often lacked representation in the
upper management of organizations. As more organizations put diversity and inclusion at
the forefront, women have used the increase in opportunities to pursue once male-dominated careers. As of 2021, about 40 percent of businesses in the U.S. are owned by women entrepreneurs. This number can be expected to grow as the talent pool for capable women
has steadily increased.
According to Andrea Simon, a common occurrence for many women is business is getting used to being the only women in the room. As highlighted in her book, Rethink: Smashing the Myths of Women in Business, Andrea mentions how within an organization, men are more likely to be sponsored
by someone higher up to be promoted while women often are mentored to stay in the same positions. Men are also less likely to be mentors to women, furthering the gender divide in the workplace.
Ultimately, organizations have the responsibility of providing equal opportunities to advance
for women. Expanding the talent pool of women to fill leadership positions should be intentional.
As for women entrepreneurs, success comes largely from knowing your business numbers. Investors are more willing to work with an entrepreneur that is confident and knowledgeable in regard to important facts about their business.
Breaking the Glass Ceiling for Women in Business
Rethink: Smashing the Myths of Women in Business by Andrea Simon highlights the experiences
of women that are highly successful in their field. Many of the women mentioned in the book have faced challenges due to sexism. Women are often discouraged from entering male-dominated fields or pursuing high-level leadership positions. Andrea's book serves to empower women executives and entrepreneurs through real stories from real people.
Establishing Professional Networks
In order to be successful, women have gone the extra mile when establishing business connections.  Women typically have smaller professional networks than men, putting more pressure on women to establish meaningful connections. The success of the women mentioned
in the book is largely attributed to creating networks with other women and helping one another. Humility and collaboration have played a huge role in helping women overcome employment barriers.
Men's Role in Supporting Women in Business
Men can also play a significant role in breaking down barriers for women in business. Men can support their female colleagues through mentorship, establishing trust, and listening and communication. Every woman has their own unique experiences when navigating the working world, making listening even more important when trying to understand a woman's perspective.
Empowerment Through Diversity & Inclusion
Executives must realize that diversity is more than a number. Fostering a more diverse and inclusive workplace requires more than meeting quotas, it requires organizations to deconstruct systems that exclude women and minorities on an organizational scale. Understandingsomeone's story and their unique challenges and motivations is one of the best ways to support and enable growth among a diverse pool of employees.
From Observation to Innovation,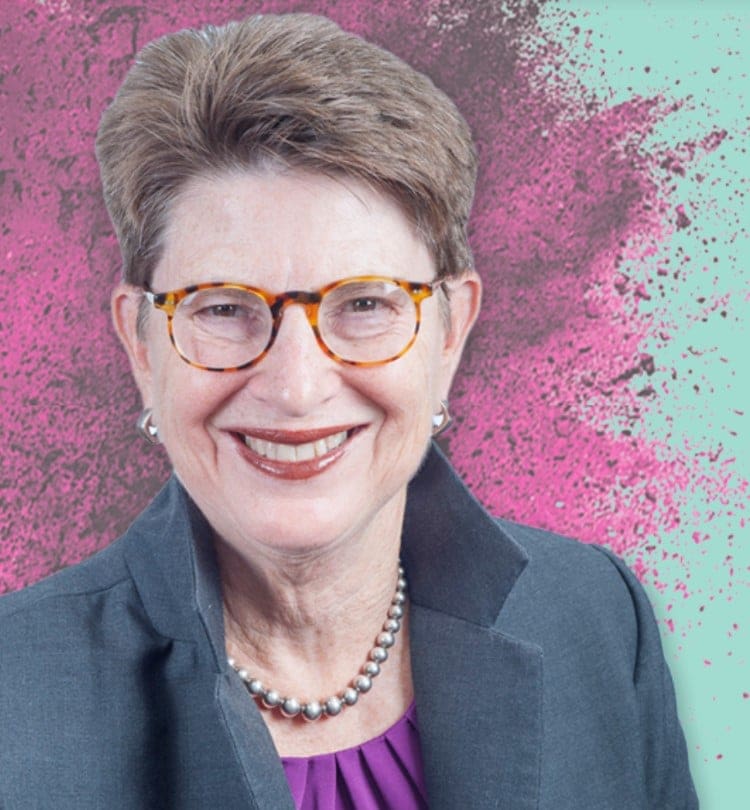 Andi Simon, Ph.D.
Corporate Anthropologist | Author | CEO Simon Associates Management Consultants
Andisimon.com
Info@simonassociates.net 
@simonandi
LinkedIn