Hear what can take your idea from good to great!
Listen in today to a woman who had a client searching for an unmet need and who then helped him open up a new market, literally Blue Ocean Strategy® in action. Jennifer Brazer, my podcast guest, has a new book out that you really should read because it's a "how-to" guide for building a great business, Blue Ocean-style. (It actually happened to be her own business.) She explains how she went from a cubicle to a multi-million dollar bookkeeping service on the cloud, serving accounting firms across the country. And it all started when a client asked her how to manage the bookkeeping for his companies at an affordable price. 
Watch and listen to our conversation here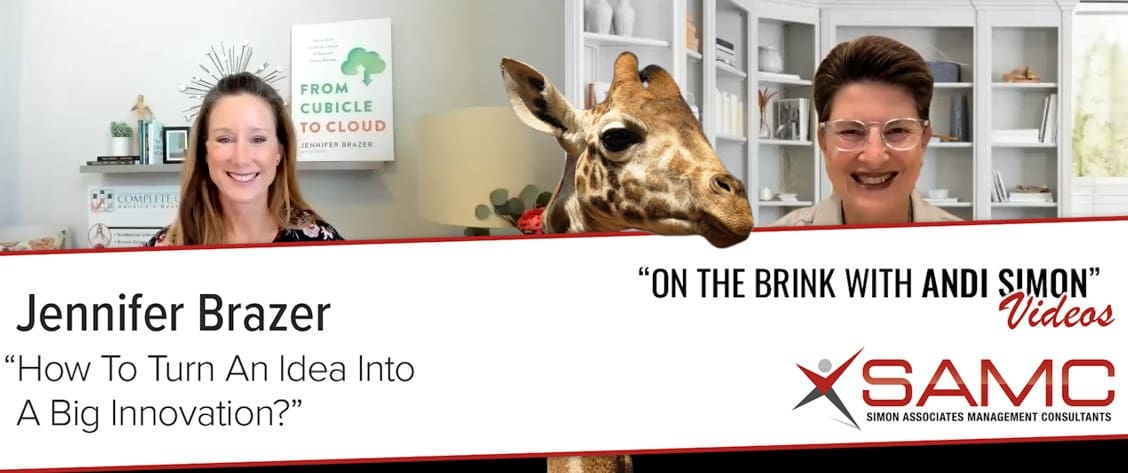 From servicing local clients to running a huge business for companies everywhere
What Jennifer will tell you, however, is that her path to success taught her that there is no straight line from an idea to a business, much less to a successful one. As you listen to our conversation, think about your own business. Is it growing like you dreamed it could? Are you able to find new clients in this economically challenging time? Is it time to Rethink you and your business? If you are On the Brink, maybe listening to this podcast can help you get off the brink and "soar" again!
Meet Jennifer Brazer
Founder and CEO of Complete Controller, a leading national business services firm, Jennifer Brazer believes that all business operators should have access to the best, most up-to-date financial data to guide their critical decisions. Fueled by this kind of thinking, Complete Controller has become the turnkey Client Accounting Services (CAS) department for CPA firms across the country.
An avid supporter of entrepreneurs, especially women in business, Jennifer has built an 82,000-plus social media following for Complete Controller, and she is a frequent guest speaker to incubators, students and associations. She has served two terms on the Orange County Chapter Executive Board of the National Association of Women Business Owners and she also serves on the ADP Accountant National Advisory Board.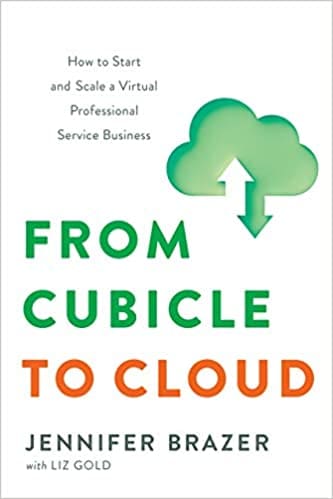 Jennifer is the author of From Cubicle to Cloud: How to Start and Scale a Virtual Professional Service Business, published in January of this year. To learn more about the tools used in her book or to get started with building your own cloud-based business model, check out her website series. You can connect with Jennifer on LinkedIn, Twitter or her company website Complete Controller.
Ready to find your Blue Ocean Strategy? To start, we recommend these three
Additional resources for you