Hear how to make time for strategic thinking and strategic growth 
Richard Medcalf describes himself as "what you get if you were to put a McKinsey consultant, a slightly unorthodox pastor and an entrepreneur into a blender." Richard is an executive coach and leadership consultant to CEOs and their leadership teams. What we hope you'll take away from our discussion is how to build your own career and amplify your story. Sometimes you need a mentor or a coach, and sometimes you are the coach. Both are hard. (I know; I currently have six mentees and it is hard.) For solutions, Richard has a number of big ideas to help you sharpen your listening skills and do things now, not just someday. Listen in, not a minute to waste!
Watch and listen to our conversation here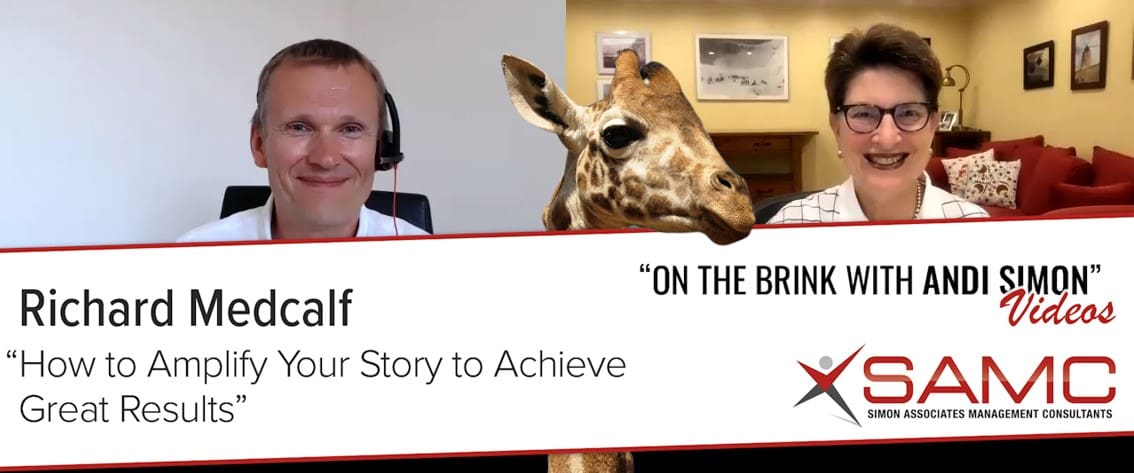 Richard really REALLY wanted to be on our podcast
So much so that he sent me an email so full of reasons why that it was impossible to say no. You might try me and send along your story as well: info@andisimon.com. 
Richard's reasons, in his own words:

#1. I'm a fan. You had Nadia Bilchik on the show in February and I particularly enjoyed that episode. Nadia's point on being a "Go-giver just as much as a Go-getter" and her concrete tips were really interesting. Before going further I'd like to thank you for the time and energy you invest in putting this out into the world.
#2. Your audience will find value in the topic I have in mind. Many of your listeners will be leading teams or businesses and hitting the "ceiling of complexity" as daily operational demands suck all their time, leaving no space for strategic thinking. I deal with this issue all the time. There are four specific shifts leaders must make to overcome this issue, and they're not the usual recommendations. I'm sure we'd have a fun and insightful discussion with practical application for your listeners.
#3. You'll have a credible and engaging speaker. I'm the Founder of Xquadrant and I coach some of the world's top tech-sector CEOs and their executive teams. 
Laughing with me?
It worked. I was curious and from his email came a great podcast to share with you. Enjoy.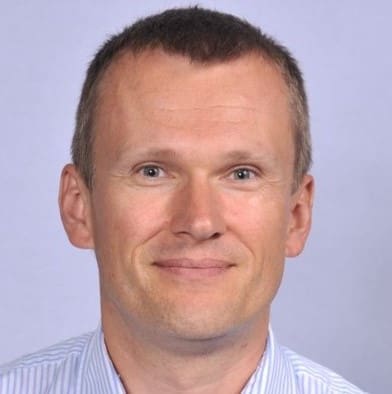 More about Richard Medcalf 
Richard's clients are elite performers who have already achieved incredible things but still have the ambition to boost their impact and influence and achieve something that seems impossible right now. 
After earning a Masters Degree at Oxford University, Richard started his career in a premier strategy consultancy where he rose to become the youngest-ever partner. He then spent 11 years at tech giant Cisco, eventually being selected for an elite team to catalyse strategic partnerships and new business models. After qualifying as a senior leadership consultant and executive coach, he founded Xquadrant in 2017. 
Richard has dual citizenship in the UK and France, lives near Paris, is married and is the proud father of two. He is also a licensed lay minister in the Anglican Church. You can connect with Richard on LinkedIn, Twitter, his website xquadrant.com or his podcast. To book Richard to speak, click here.
Could you use some help with strategic thinking? Start with these, then contact us
Don't miss this opportunity to help change the future of women in business
Registrations are filling up fast, don't miss out! Please join me at the Women Business Collaborative (WBC) Summit: Empowering Through Gender and Diversity, Sept. 21st and 22nd. A powerhouse lineup from the WBC Community will discuss topics ranging from building equity and diversity to increasing the number of women-led institutional funds, share how men are aligning with women to support the changing workplace, and demonstrate how women are succeeding in the technology sector. Details here. Register now by clicking below.