Hear how to develop better leaders and better followers
Kris Baird and I have known each other for a long time. We have both been involved in the healthcare world for many years, and Kris has developed a new program which I am very interested in, particularly for my hospital systems clients who are realizing the need to develop their middle managers, their nurse managers, and their leaders. Plus, Kris and I direct several leadership academies for our clients. I am particularly excited to share this podcast with you because Kris has a brilliant way of developing managers and leaders, as well as those who work for them. She has so much to teach us; please listen in and then share with your teams!
"Be the Leader Nobody Wants to Leave—8 Transformational Skill-Builders for Busy Leaders"
This is Kris Baird's proprietary multi-media program, designed to be experienced partly online, partly with groups, and partly with one-on-one support. It is so well grounded in the way people learn that participants quickly develop new skills and apply them, and are able to recognize the value of this type of experiential learning, even the online component.
As you listen to our conversation, think about how you are developing your management and your leadership. To some degree, Kris's program gets to the basic question of how to train and develop managers and those they manage. You'll hear how this program is a system, and that systems only work well if everybody understands what has to be done, how to be accountable to get it done, and how to keep themselves on task without managers having to use a carrot or a stick. It might sound simple but what Kris has created is very innovative. See what you think.
Learn more from Kris about how to conduct stay interviews to reduce staff turnover here.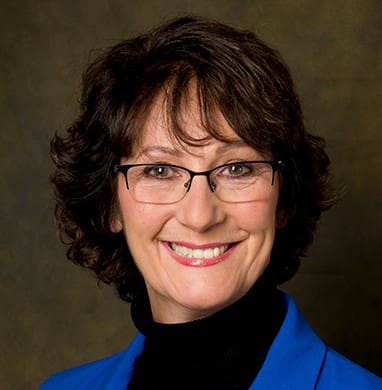 Meet Kris Baird
Kris Baird is a nationally recognized thought leader in patient experience, healthcare culture change and employee engagement. With more than 25 years' experience as a nurse and hospital executive, she is now a full-time consultant, author and speaker. As President and CEO of her firm Baird Group, her team helps transform the healthcare experience through culture assessment, mystery shopping, leadership development, employee engagement and customer service skill development. Her proprietary model, "Be the Leader Nobody Wants to Leave—8 Transformational Skill-Builders for Busy Leaders," is helping transform the healthcare experience, both for patients and the people who serve them.
You can contact Kris through LinkedIn, Twitter, her website Baird Group or her blog, or email her at kris@baird-group.com.
Kris's books:
Want a deeper dive into how to develop great leaders? Start here
Make your voice heard as we change the future of women in business
Make plans to attend the Women Business Collaborative (WBC) third Annual Summit: Empowering Through Gender and Diversity, Sept. 21st and 22nd. A powerhouse lineup from the WBC Community will discuss topics ranging from building equity and diversity to increasing the number of women-led institutional funds, share how men are aligning with women to support the changing workplace, and demonstrate how women are succeeding in the technology sector. Details here. Register now by clicking below!