Hear how to turn a jerk boss into someone you want to follow!
Have you ever had an amazing boss or manager who was a leader in many ways yet always seemed to be a "jerk"? If so, you might want to read "Managing Brilliant Jerks: How Organizations and Coaches Can Transform Difficult Leaders into Powerful Visionaries" by Dr. Katrina Burrus, today's podcast guest. A wonderful speaker, author and executive coach, Katrina and I were kindred spirits as we discussed the challenges we have all experienced when having to work for an individual who is terrific in so many ways but fails terribly when leading others. The big question is always, "Can you take that jerk and turn him/her into a star?" Yes! Learn how.
Watch and listen to our conversation here


Often people do not know how they impact others, and why that impact matters
What Katrina has learned coaching executives, high-potential emerging leaders and even middle managers is that people can only lead if others will follow them. Their styles can be engaging or irritating, embracing or terrifying, but without followers, they accomplish little. So how do we help make the difficult leader into one who everyone wants to follow?
In our podcast, Katrina clarifies for you the complex processes at work in the mind of an abrasive leader—and empowers you to forge a productive and cooperative relationship with the jerks you encounter in your own professional life.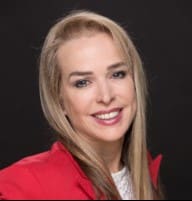 Meet Katrina Burrus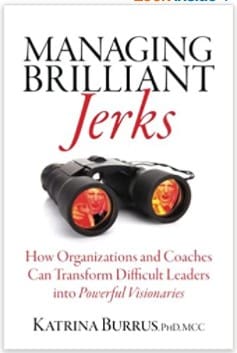 Katrina Burrus, PhD, MCC, holds a PhD in human and organizational development from Fielding Graduate University and a Masters in global management from Thunderbird School of Global Management. As the first International Coaching Federation's Master Certified Coach in Switzerland, Katrina has worked for 20 years as an executive coach with companies in Europe, USA, Asia and the Middle East. She is also an international keynote speaker, consultant, author of three books, and a TV and podcast host. You can connect with Katrina on LinkedIn, Twitter, Facebook, her website or her podcast.
Want to learn more about how to handle a difficult boss? Start with these
Additional resources for you