Learn how to confidently and competently connect online! 
We often meet people who just transform us. Nadia Bilchik is one of those women. I totally enjoyed this podcast. A former CNN anchor and host, she had to suddenly pivot and create a new Nadia when the pandemic hit. What she's learning is that she, like so many of us, have had to re-create a part or all of our careers, even our personal lives, as a result of this crisis. Nadia reminds us that a key part of moving forward is clear communication…with our business associates, our friends, our family, and she shares important strategies for doing this. Listen in!
Watch and listen to our conversation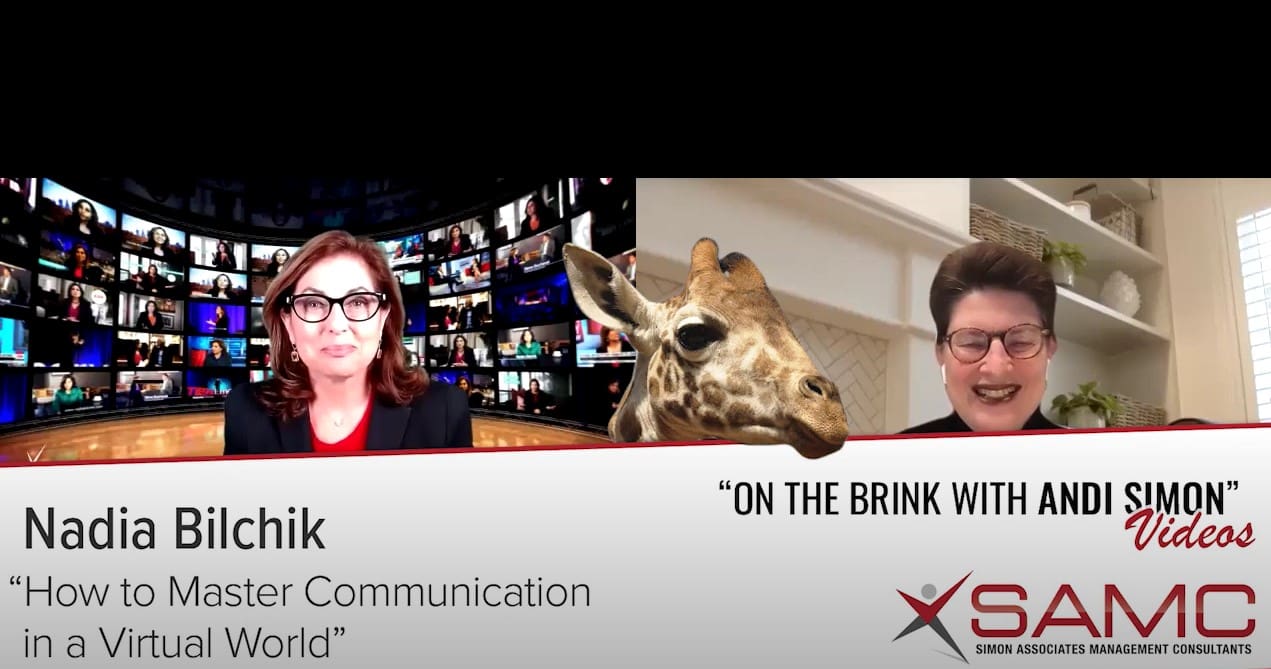 How to effectively connect online for all of our communications
Do you want to build trust, develop rapport and come across as confident, competent and credible during virtual interactions? Nadia can help. Even CEOs are trying to figure out how to engage with their teams while working remote — and often they are not very skilled in building a remote culture. Some of Nadia's wisdom:
First, look into the camera, not the screen, to keep eye contact.
Have everyone keep their cameras on, and teach them how to feel comfortable looking at each other.
Use your new body language to really engage with people even through a video zoom.
Don't be afraid to ask: "How are you doing?" or "What is your biggest challenge?" Then really listen to them share with you their pain points.
Learn to listen. Really listen. Listen with your eyes and you will hear far more than you thought you would.
Don't fuss over the new. Enjoy it.
And Nadia is a big fan of my new book, "Rethink: Smashing the Myths of Women in Business." Thank you, Nadia!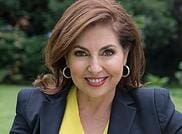 About Nadia Bilchik
Nadia Bilchik, President of Greater Impact Communication, is an internationally recognized television personality, communication and professional development expert who has created a proven methodology to develop the mindset and skill set to project confidence and have greater impact every time you communicate.
Nadia's unique approach to communications skills training comes from her extensive experience interviewing and consulting with world-renowned figures, celebrities and corporations, including Nelson Mandela, Tom Hanks, Meryl Streep, Anthony Hopkins, Time Warner/Turner Broadcasting (CNN, Cartoon Network, TBS), The Home Depot, Coca-Cola, Porsche USA, Northeastern University, GA Tech, UGA Terry School of Business, and many others. In addition, she has anchored and hosted feature programs for CNN International, CNN Airport Network and MNet Television (South Africa), has reported for CNN Weekend, and was Editorial Producer for CNN's Weekend Morning program.
You can connect with Nadia through her website, LinkedIn and Twitter, or email her at nadia@nadiabilchik.com.    
Want to learn more about how to communicate more effectively? Try these 
Additional resources