Hear what a big difference one woman can make! 
I had the pleasure of meeting Liz Musch on a Women's Business Collaborative event. She was moderating a panel of amazing women who are deeply involved in helping women succeed across the globe—India, Southeast Asia, Africa, everywhere. As I listened to her speak, I was struck by the depth of her devotion to helping women, leveraging her own success well beyond what any career position might have enabled her to do. Whether through her non-profit work or as a mentor to other women or pivoting and figuring out her own life's journey, she brings to our podcast a fresh perspective that is very important to listen to, absorb and apply. Enjoy and share with others, and like Liz, may we all find ways to help women become the best that they can be.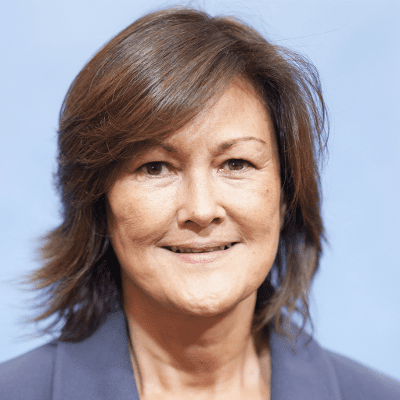 About Liz Musch
Liz is the epitome of a multicultural and global citizen and business leader. With Dutch-Indonesian origins, she immigrated to the US as a child, spending her formative years and the beginning of her career here. She then moved to France, with Paris having been her home for more than 30 years now. With both American and French citizenship, she now splits her time between Paris and southern California.
Liz has had a very successful career holding multicultural, regional and global responsibilities with professional and marketing services organizations, most recently as CEO at Kantar/WPP and Ipsos. She now has an active portfolio career on both sides of the pond: corporate board work, strategic advisor to international businesses, and continued and intensive support of an environmental non-profit. She also serves on the board of her alma mater, The Fletcher School, playing a key role in helping it transform for the future.
Liz's proudest achievement is her son, Max, who is a young architect in Paris.
To connect with Liz, visit her page on LinkedIn.
Want more stories of women helping women? Here are three
Additional resources