Hear how to break barriers and be the leader you want to be!
Shellye Archambeau is an amazing woman whom I was honored to interview. She has an illustrious career with a lot of firsts. But, as she will tell you, being the first African American woman to achieve her accomplishments was never easy. Instead, her career has been built on her aspirations and her ambitions. Her new book, due out in October, Unapologetically Ambitious: Take Risks, Break Barriers, and Create Success on Your Own Terms, powerfully tackles how you too can break through your own hurdles, road blocks and glass ceilings that might be holding you back. Want to surge ahead but not sure how? Listen in as Shellye tells us!
Watch our conversation here

A highly accomplished leader with an unassailable belief in herself
An experienced CEO and Board Director with an impressive track record of building brands and high performance teams, Shellye has dynamically led technology-focused organizations for over 30 years. Her secret? "You just need a lot of personal belief in your own skills and a vision of yourself as a leader, able to break through and keep going." As I always say, If you can see it, you can be it! 
Meet Shellye Archambeau
The former CEO of MetricStream, a GRC company based in Palo Alto, CA, Shellye Archambeau has held executive positions at numerous major companies, including a 15-year career at IBM where she became the first African American woman to gain an international assignment. As well as being a guest lecturer at her alma mater, the Wharton School of the University of Pennsylvania, Shellye is an author and a regular contributor for Xconomy. She currently serves on the boards of Verizon, Nordstrom, Roper Technologies and Okta, and is also a strategic advisor to the Royal Bank of Canada, Capital Markets Group and Forbes Ignite.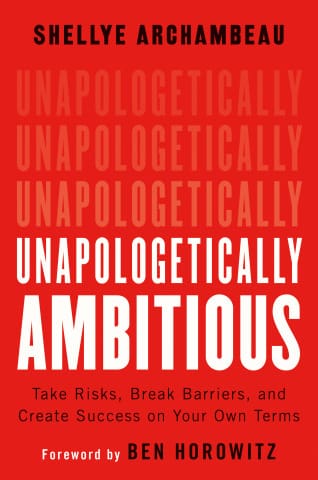 Throughout her career, Shellye has received numerous awards and recognitions, including being named one of the Top 25 Click and Mortar Executives by Internet World, 46 Most Important African Americans In Technology by the Business Insider, 25 Most Influential African Americans In Technology and 50 Most Important African Americans in Technology. In 2015, she was ranked 97th in the annual Newsmax "100 Most Influential Business Leaders in America" ranking.
You can contact Shellye through her website.
Want more stories about barrier-breaking women? Here are three
Additional resources