Learn how to leverage the power of LinkedIn!
I met JD Gershbein through Peter Winick's Thought Leadership Leverage roundtables which he so graciously invited me to join. JD is a LinkedIn expert and really understands how to help you leverage the world of social media. Our conversation focuses on the approaches you can take to create your own personal brand. Remember, the story you share becomes who you are, not just a story. And sharing that story, building a personal brand, and creating a business around "you" are essential in today's new "normal." Don't miss this opportunity to learn from a true innovator.
Watch our interview here

Sharing your story has always been essential
But now you have a number of platforms to help you build that story: LinkedIn, Twitter, Facebook, Instagram. Think about it. They offer you access to all those people you would like to reach. Where to start? Pick a focus and then listen to JD help you learn how social media and social networking along with social selling is the wave of the future, today.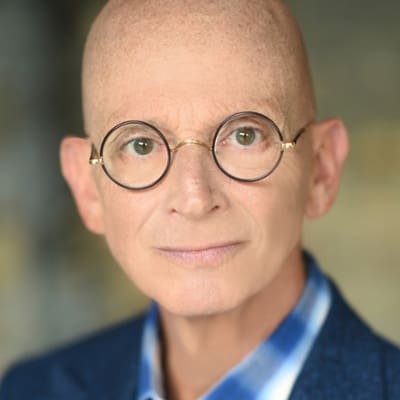 Meet JD Gershbein
Bringing a keen sense of observation and a distinctive voice to the global stage, JD Gershbein draws upon his background in neuroscience, psychology and the humanities to offer a unique depth and breadth of understanding of social media, combining multiple disciplines into a uniquely artistic expression.
A highly recognized LinkedIn strategist, JD is forging new inroads as the founder and architect of a professional development platform that encompasses a stage show (revue), an original web-based video series, a theatrical podcast, and his own live, highly- interactive educational events.
JD is a broadcast media contributor on LinkedIn for business (both TV and radio), as well as a contributing writer for The Huffington Post, Forbes, NBC and SUCCESS Online. Additionally, he is the creative force behind a burgeoning media broadcast platform and the host of his own webcast/podcast, The Electric Narrative with JD Gershbein.
You can contact JD via LinkedIn or his website.
Want to learn more about successfully extending your reach? Try these
Additional resources