Learn how to overcome challenges and hurdle over obstacles! 
Tracy Higginbotham is an amazing woman who is dedicated to inspiring women to excel in business, sports and life. She is the founder and president of Women TIES (Women Together Inspiring Entrepreneurial Success), which I fell in love with as I learned how hard Tracy and her members were all working to help women succeed. You will hear us discuss her own personal journey and her determination to overcome challenges that could have easily stopped her in her tracks. Instead, she hurdled over the obstacles and became an amazing leader, helping others thrive. I know you will be as inspired as I was. Please enjoy.
You can watch our interview here


Believing in the buying and selling power of women
Women TIES specializes in promoting, publicizing and uniting women entrepreneurs and their companies. Its members understand that if women don't help each other, it will be hard for any of us to succeed. And by building strong economic relationships, women can more effectively advance their companies and eradicate pay inequality.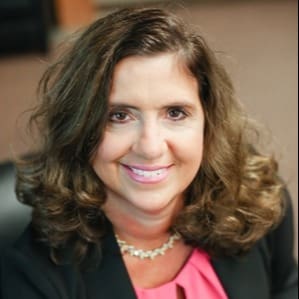 Meet Tracy Higginbotham
In 1995, Tracy Chamberlain Higginbotham created her first company, Five Star Events, an events management company. Then 10 years later, she embraced her passion for supporting other women entrepreneurs and established her second company, Women TIES, to create a stronger geographic buying network for women business owners across New York.
In 2011, Tracy created the "Women's Athletic Network," a division of Women TIES which promotes athletic events for women entrepreneurs to train for, participate in or support as spectators. Six years later, she created a "Women's Rights Equality" division to unite women who want to get involved with women's equality issues. From 2017-2018, she was the North America Leader of 261 Fearless, Inc., a global running organization, then its North America Head of Club Promotional Outreach.
Tracy's commitment to supporting women entrepreneurship has been recognized by the Small Business Administration twice (2005 and 2011) for her significant contribution as an outstanding small business person and for her dedicated support of small business. She has received numerous other awards as well, including the WCNY "Women Who Make America Award," Women in Business Award, 25 Women in Leadership Award, 40 Under 40 Award and the SUNY Oswego Alumni Association Community Service Award.
In 2019, Tracy published her first book, "Under the Rose-Colored Hat,"
an inspirational story of the true meaning of beauty, strength and acceptance of oneself especially when challenges arise.
Tracy is a graduate of the State University of New York at Oswego where she earned a Bachelor of Science degree in Business Administration and post graduate studies in Business Management. You can contact her through her website, tracyhigginbotham.com.
Want more stories of resilience and perseverence? Here are three 
Additional resources