Hear how we're much more similar than different
I was so delighted to meet Dr. Mandeep Rai. She was referred to me by Sarah Wilson, a wonderful publicist. Dr. Rai has just completed her new book, "The Values Compass: What 101 Countries Teach Us About Purpose, Life, and Leadership," the culmination of her research in 101 countries around the world. She was fascinated by the similarities among very different people, as well as the unique ways in which they "live" their cultures. You will come away from our discussion with insights that can help you live a better life. Don't miss this very special interview!
Though individually unique, humans are one species spread across the globe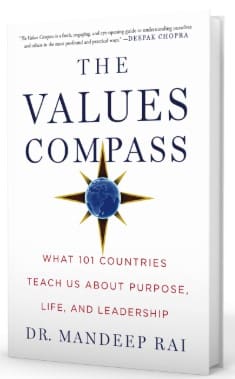 We are not 7.8 billion different ants. While we all have different values and beliefs, when you dig deeper you realize that we humans have, by and large, many of the same values and beliefs and many identical ways of doing things, regardless of whether we're in a cold climate or a hot one, in the rainforest or in the desert. We have kinfolk, we live in families of different types, we have children in similar if ways, and we create and share stories that help protect our values and beliefs.
This is what Dr. Rai learned on her golbal discovery journey, and in turn, she now is helping us learn more about ourselves as people. "The Values Compass" is a very timely book and a great one to share on our podcast.
The Dalai Lama writes this about Dr. Rai's work:
"The Values Compass takes us into the hearts, minds, and traditions of the cultures and people of the world. It demonstrates how interconnected we are and how the divisions that exist between us stem from acting with narrow self-interest rather than concern for the good of our human family. I hope that the book will contribute to making our world a happier place."
And we hope you have a wonderful time listening to Dr. Rai and me dig into her insights. Enjoy.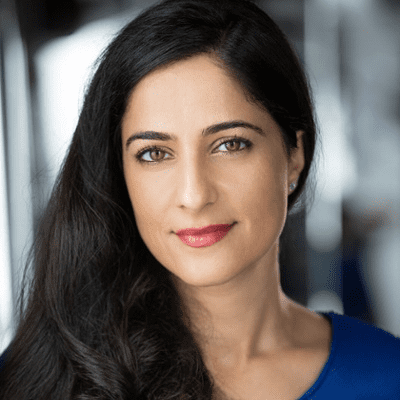 About Dr. Mandeep Rai
Working with companies, institutions and individuals around the world, Dr. Mandeep Rai is a global authority on values. She has traveled to more than 150 countries and has reported as a broadcast journalist for the BBC World Service and Reuters, among others. She began her career in private banking at JPMorgan, and later worked for the United Nations, the European Commission and several grassroots NGOs before establishing the UAE's first media venture capital fund.
She studied philosophy, politics and economics, earning an MSc in development from the London School of Economics, an MBA from London Business School and a PhD in global values. She has also studied at MIT and Harvard Business School. You can contact Dr. Rai via her website.
Want to learn more about culture? We recommend these:
Additional resources