Hear how one person is making a huge difference
You are going to be captivated by this podcast with Amanda Levinson. If you have ever asked, "Why is it so hard to help people in need?" you may find your answer in NeedsList, the tech company she co-founded that offers solutions for communities displaced by climate change, conflict and poverty worldwide. A social entrepreneur, Amanda spends her time trying to make life better for others. You'll hear how she was inspired by her grandmother, a woman who was also trying to change the world for the better. (I remember my own grandmother, who molded me and whom I unknowingly modeled myself after.) You'll also hear how Amanda converted her values, beliefs and culture into programs and products to achieve her purpose. Please enjoy.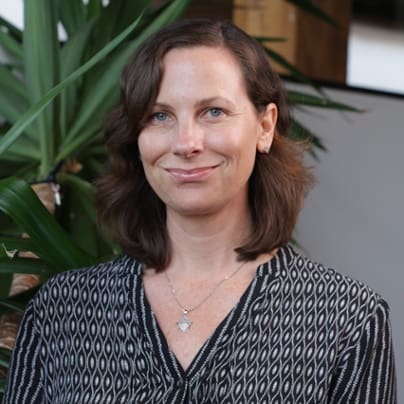 By her own admission, Amanda is a woman on a mission
In our interview, Amanda talks about how she and her co-founder Natasha Freidus started NeedsList in 2015 after witnessing the chaos of the humanitarian response to the Syrian refugee crisis, and knew there had to be a better way. No single system was able to deal with the size and scope of this crisis — many were trying to help — and Amanda and Natasha didn't want to duplicate what was already out there. But the needs were changing all the time, and there were no tools to communicate those needs in real time. People want to be helpful in a disaster, but without the proper overarching organization and strategic technology, there is gigantic waste (like food and used clothing that arrived months too late to be useful.)
Out of the chaos and these two women's creativity came NeedsList, a real time directory that enables people in need to request support and others to send that support to the right place at the right time. Initially designed to allow individual donors to assist humanitarian organizations, NeedsList was very successful. However, it quickly became clear that the agencies that were meant to address needs during a crisis and coordinate the response were often disconnected and failed to achieve the desired goals. Time for a Blue Ocean Strategy?
A software solution to identify what was needed and when
Amanda and Natasha found themselves asking, What resources were available from large companies and organizations that could help those in need? Their solution was to create a new business model in which the directory software could be licensed to organizations which could use it to better allocate and match resources with needs. Very Blue Ocean Strategy, indeed!
NeedsList can now help organizations at all levels because it solves the enduring questions: What are the needs and where are they most urgent? Sounds so basic but it was hardly easy or simple to bring together. Today, NeedsList software has been deployed in over 20 countries worldwide, directing over $2 million in resources to local communities.
Communities are willing to cooperate and when they do, it's transformative
Now that they understand what and where the needs are, Amanda and her team are using AI to develop better systems with more predictive modeling so they can better plan for a disaster. For instance, areas with a lot of families will need different services than those with a concentration of seniors. Without a fast, easy way to identify these details, crisis response and recovery becomes a one-size-fits-all solution that all too often fits few. Now, people can get the help they need when and where they need it.
About Amanda Levinson
With 20 years' experience helping launch, scale and sustain positive social ventures, Amanda focuses on the uses and limits of technology to solve some of the world's biggest problems, intentionally designing solutions alongside the people who will directly benefit from them.
The results of her efforts? NeedsList has been the US winner of Visa's Visa Everywhere Initiative in the Social Impact Category, winner of North Carolina's Tech for Good award, and just recently, acknowledged in Fast Company's World Changing Ideas issue.
You can learn more about Amanda and NeedsList on its website, and you can contact her here.
Want to learn more about people making the world better? Start with these
Additional resources